Vitamin E Moisture Cream
For dehydrated skin
48h hydration
Vegan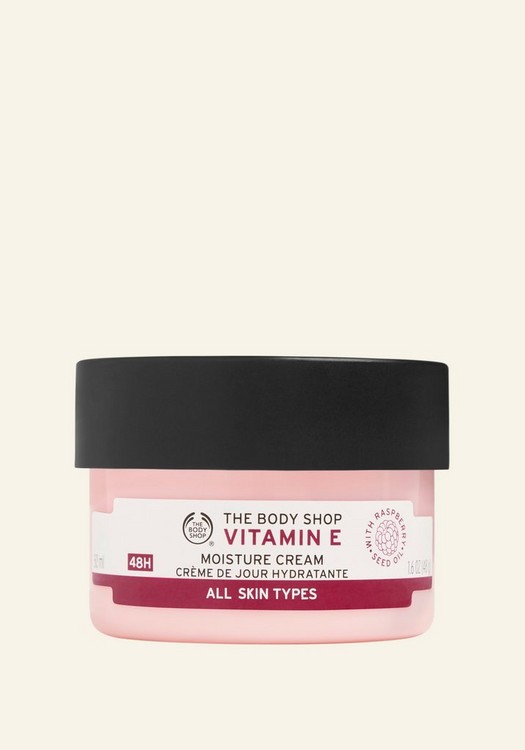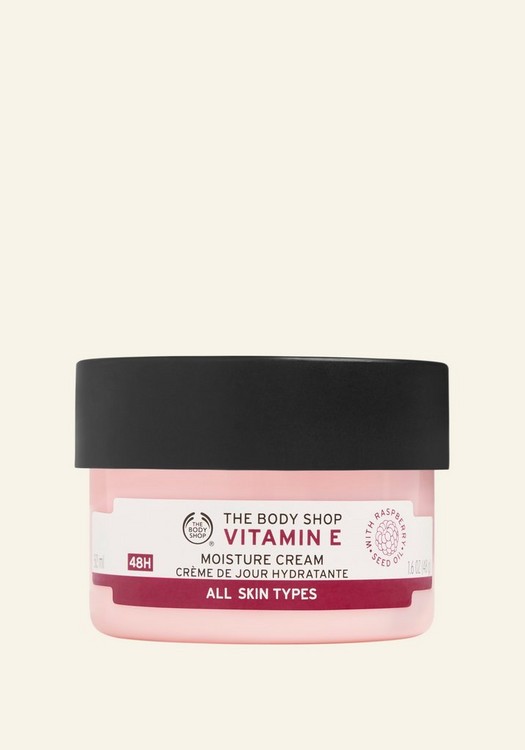 "I've used this vitamin E cream for years and it never disappoints"
A skincare staple since flares were first in fashion, our Vitamin E Moisture Cream helps restore moisture to your complexion, and locks in that much-needed H20. The result? A face that's sweet-smelling and satisfyingly supple.
No doubt you've heard of the vitamin E benefits for skin. But why's it so special, you ask? In short, it's a nutrient that skin loves. Our iconic 1970's formula, improved for modern times, sees vitamin E blended with naturally derived raspberry seed oil.
The last piece of the puzzle is hyaluronic acid. FYI: this might sound like something out of a lab, but it's all good, and actually occurs organically in our bods. We need a top-up as we age, not to mention to help ward off weather's drying effects.
Our easily absorbed vitamin E face cream does just that, helping to protect the skin. But more than that. It helps to restore vital hydration. To quench thirsty skin.
Little wonder, then, that our little pot of heaven has stood the test of time for generations. But heads up – as a multi-generational skincare must-have, your mum just might be pinching it from you.
Highly hydrating 48hr moisturising cream enriched with hyaluronic acid and raspberry seed oil
Ideal for all skin types, even dry skin
Dermatologically tested
Fast-absorbing, non-greasy feel
A daily go-to in your personalised skincare routine
579
---
---
---
Used this for years
Vitamin E Moisture Cream
I've used this vitamin E cream for years and it never disappoints
---
Delivery very very slow
Vitamin E Moisture Cream
Ajpop
Time using product:
1+ year(s)
Love the product but customer service is terrible !
---
Lovely moisturiser
Vitamin E Moisture Cream
Lucy14
Time using product:
1+ month(s)
My skin loves this moisturiser and I've repurchased 3 times now. It leaves my skin feeling hydrated and it doesn't break me out
---