Drops of Youth™ Essence-Lotion
For smoother skin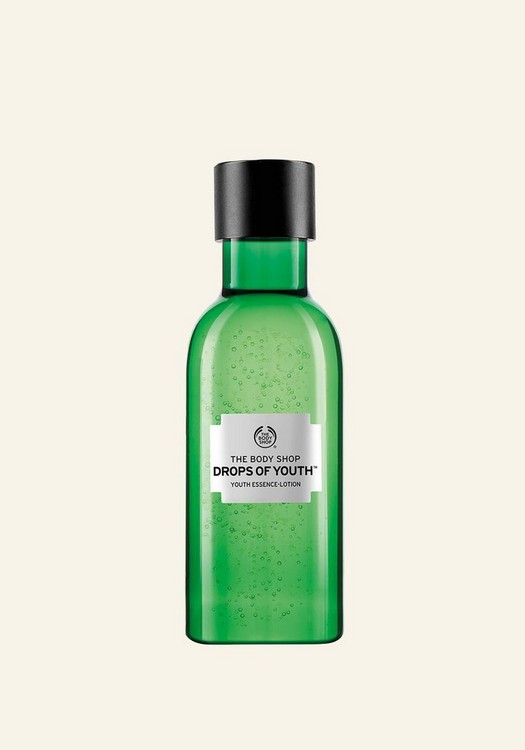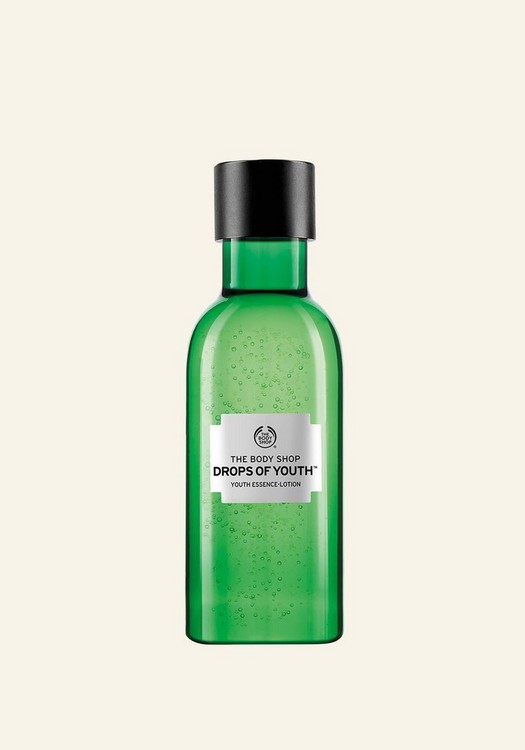 What does it do for you ?
Infused with a blend of three plant stem cells, this unique gel-to-water lotion instantly replenishes skin with moisture. An essential first step after cleansing, skin feels smoother, softer and prepped for the next steps of your skincare routine.
With three plant stem cells: edelweiss from the Italian Alps, sea holly and criste marine from the Brittany Coast
Enriched with Community Fair Trade organic aloe vera from Mexico and Community Fair Trade moringa seed oil from Rwanda
Lightweight hydration for softer, fresher, healthier looking skin
Use daily after cleansing
Dermatologically tested
Non-comedogenic
Ingredients
Drops of Youth™ Essence-Lotion
Community Fair Trade organic aloe vera
Naturally soothing on easily upset skin
Aloe vera is known for being ultra-gentle and soothing on skin. It's helped us formulate our Aloe range to handle sensitive skin with kid gloves.
It's a naturally hardy plant. Our aloe vera leaves are harvested and filleted by hand within 6 hours, which preserves the freshness and makes sure the aloe is the highest possible quality.
We source our organic aloe vera from Campeche in south-east Mexico. We work with expert farmers who really know their stuff, and can harvest the aloe while causing minimal harm to the environment. This is particularly important since the land is close to three precious rainforest biosphere reserves in the Yucatan peninsula.
Read more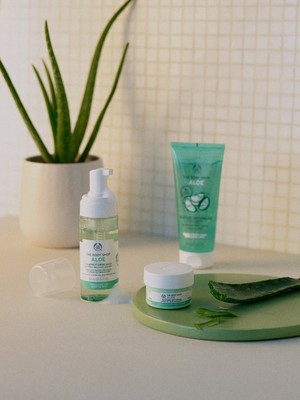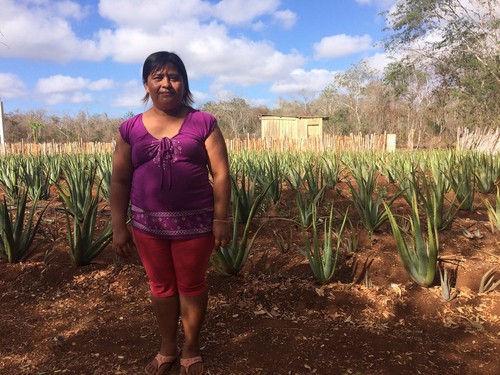 Since 2015, our trade has helped support the indigenous female farmers living on the edge of these rainforests, who could otherwise face discrimination and limited work opportunities.
104
---
---
---
Great product
Drops of Youth™ Essence-Lotion
LauraHopy
Time using product:
1+ month(s)
Posted date:
January 2021
I find this product to be great for my skin. As I get older, my skin has becoming a little dull and starting to get red in places it didn't before but having used this product for 6 months,I've noticed a big difference. My skin is no longer dull,it's brighter, feels nicer and my make up stays on for longer. People have commented that I look great and the red bits are a lot calmer. The product smells great and is fantastic use, a couple of drops and the bottle lasts ages as well.
Was this helpful?
0 of 0 found this review helpful
---
Glowing report
Drops of Youth™ Essence-Lotion
Abba girl
Time using product:
1+ month(s)
Posted date:
January 2021
I've appreciated the Drops of Youth range for many years now, initially buying for my lovely daughters but I soon realised the products were great for my skin too. I recently discovered Youth Essence-Lotion, which has become an invaluable part of my beauty routine. I can't praise it enough. It hydrates the skin without leaving a sticky residue and undoubtedly improves the texture and gives a glow to older skin. Thank you to the Bodyshop and to the power of plants for an excellent lotion.
Was this helpful?
0 of 0 found this review helpful
---
Hydration hero!
Drops of Youth™ Essence-Lotion
Greenlemon
Time using product:
1+ month(s)
Posted date:
January 2021
I bought this product after seeing a few glowing reviews and I'm so glad I did Beautiful gel-to-water lotion, absorbs quickly into skin leaving it feeling fresh and smooth Perfect for use after cleansing and before heavier moisturizer My skin is fairly sensitive and this formula causes no irritation whatsoever, it's not heavily scented but leaves your skin feeling super fresh (like cucumber) I have slightly blemished skin/acne scars but after using this product for just over a month I feel a lot more confident without foundation, my colleague even commented on how 'healthy' my skin looks Lightweight hydration that goes along way Would recommend to anyone after that 'fresh face' feeling!
Was this helpful?
1 of 1 found this review helpful
---