PERIODS DON'T STOP IN A PANDEMIC
HELP US FIGHT AGAINST PERIOD POVERTY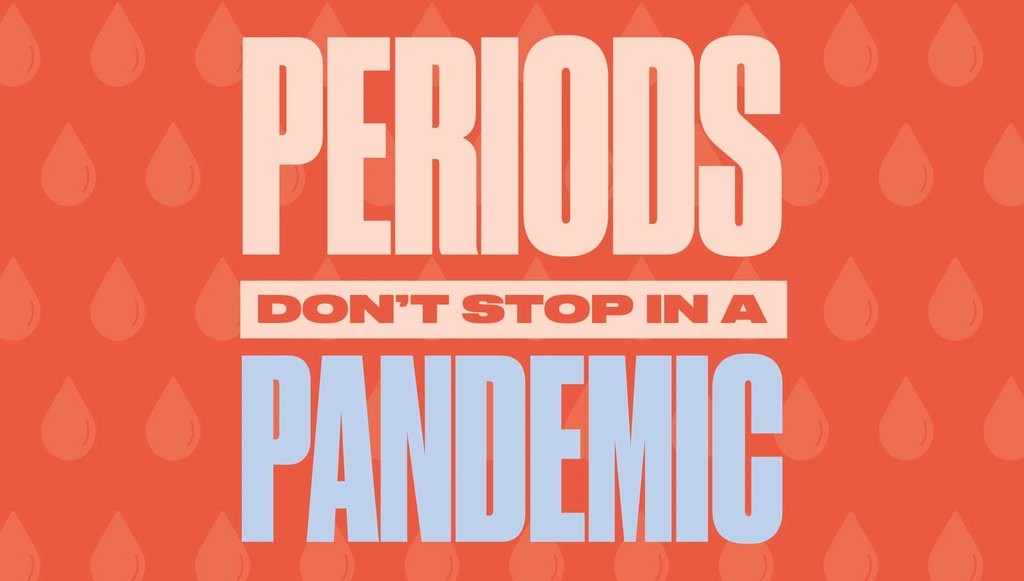 HOW YOU CAN SUPPORT
We thank you to everyone who donated in our stores, your efforts make a big difference. Right now, our stores are closed but there are other ways you can continue to support during this time of need.
Periods don't pause, even in an unprecedented global crisis. Bloody Good Period are working around the clock to get essential period products out to those who need them. Since lockdown began, the team have distributed thousands of products to foodbanks, refuges, projects supporting asylum seekers and refugees, a domestic abuse charity, a group helping ex-offenders, individuals pushed into financial difficulty and poverty by the pandemic, and to NHS staff on the frontline.
Gabby Edlin, founder and CEO of Bloody Good Period, commented: "The panic buying of pads and tampons just goes to show how essential these items are to women and people who menstruate. But vulnerable groups, including asylum seekers who receive only £37.75 per week to live on, are already struggling to access what they need – you can't bulk buy anything on £37.75. And we're hearing, more and more, of NHS workers also not being able to get the products they need – because they're too overworked to make it to shops, or because supplies are out of stock.
We will need to replenish period supplies frequently, and we are also incurring additional costs because we need to deliver products directly to people in isolation. If you are able to, please donate to help us get period essentials out to those who need them."
The link to donate is: https://www.bloodygoodperiod.com/donate