Hemp Hard-Working Hand Scrub
For dry skin
Green scent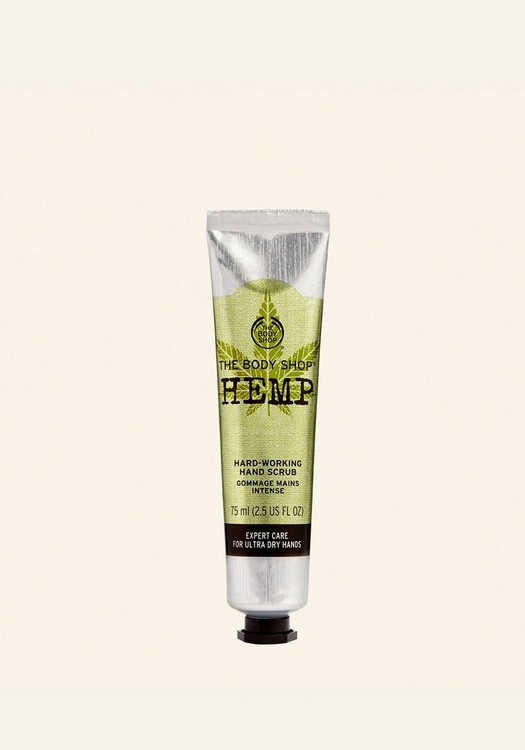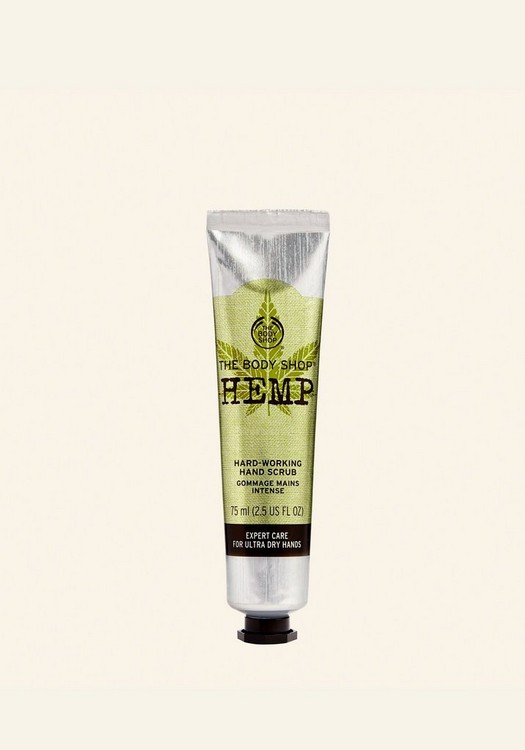 What does it do for you ?
Our Hemp Hard-Working Hand Scrub is gentle exfoliation plus a big hug of hydration. Coconut and almond shells gently buff away dirt and dry skin, leaving your hands feeling super soft and supple. This creamy scrub helps protect your skin's natural moisture barrier and is enriched with the power of hemp seed oil. Pair with our Hemp Hand Protector, for an even bigger hit of hydration.
Helps protect your skin's natural moisture barrier
Gently exfoliating
With hemp seed oil from France and cocoa butter from Ghana
For ultra-dry skin
Vegan
Team with our Hemp Hand Protector for the ultimate hydration duo
Ingredients
Hemp seed oil
Seriously hydrating
You've probably heard of hemp seed oil, also known as cannabis sativa oil. It's known for seriously high levels of hydration. We like it for its essential fatty acids content, like omega-3 and omega-6 fatty acids and vitamins A and E, which skin loves. Hemp is a big deal these days, but we've been harvesting this hardworking hydrator since 1992 – our founder, Dame Anita Roddick, was a big fan of its sustainability and efficacy. Hemp is kind of a miracle crop. It's grown for fibres, seeds and flowers that are used for everything from clothing and food to medicine and – of course – moisturisers. Our hemp helps regenerate land and provides a habitat for local wildlife in France.
Discover the Hemp range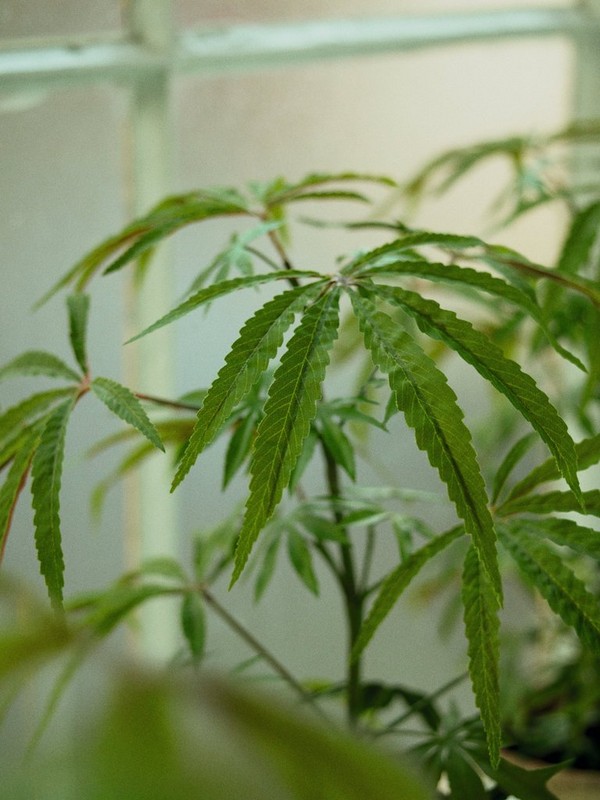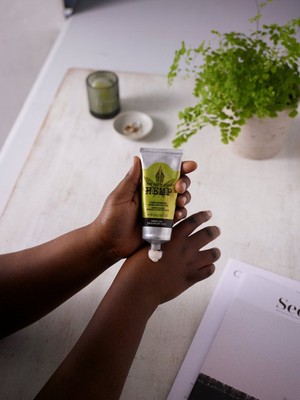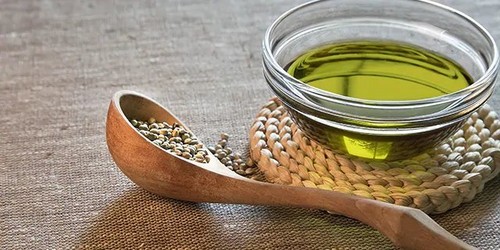 Something of an environmental wonder, hemp is naturally resistant to pests, so farmers don't need to use pesticides or irrigation. It's also an overachieving air purifier, breathing in four times more CO2 than trees.
23
---
---
---
Gentle and effective
Hemp Hard-Working Hand Scrub
BreBee
Time using product:
1+ month(s)
Posted date:
September 2020
At first I was concerned this scrub may be too harsh for sensitive / sore hands, but I was so wonderfully surprised! It was so gentle as it buffed away the dead skin, and my hands felt super soft after! Partnering with the Hemp hand cream afterwards was a total dream!
Was this helpful?
1 of 2 found this review helpful
---
Amazing for dry hands
Hemp Hard-Working Hand Scrub
I suffer from eczema and is been particularly bad on my hands due to the hand washing and sanitizer use. I bought this yesterday and used it straight away. Used again this morning and I can already tell the difference!
Was this helpful?
1 of 2 found this review helpful
---
Shame about the smell
Hemp Hard-Working Hand Scrub
I want to love this, it works well, my hands feel clean and moisturised, however, I don't like the smell. I was expecting the same as the hemp hand cream, but it is very different, a nasty aftershave would probably be the best comparison. I have to immediately follow it up with one of my fruity hand creams. Such a shame, as like I say, the product is otherwise very good. I have always found the scents of body shop items lovely so disappointed.
Was this helpful?
1 of 6 found this review helpful
---