Banana Truly Nourishing Hair Mask
For normal to dry hair
Deeply nourishing
Vegan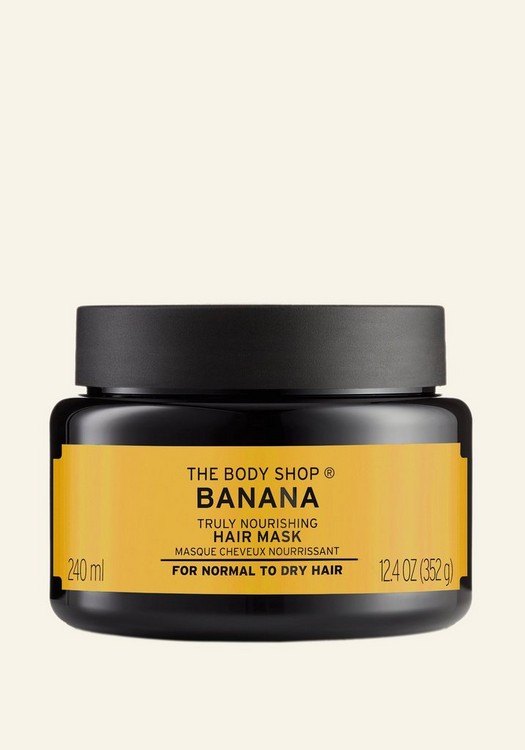 "This mask smells incredibly good and leaves hair nourished and soft."
What does it do for you ?
Gets deep down into hair, dishing out a replenishing banana-infused kiss-of-life to every strand when used with the Banana shampoo and conditioner. Helps to reduce frizziness and lift levels of shine to new heights, sans the weight of product in your hair.
Yep, that's right. Banana, of all things, is part of the tangle-taming formula we've put together for your locks. Bananas are packed full of good stuff, with curves to be proud of – just like you, really. But seriously, they're rich in potassium, vitamins and a naturally sweet scent – combined in our Banana Hair Mask formula with other natural-origin ingredients it helps to give hair a healthy-looking shine and feel nourished from root-to-tip, helping soften your 'do at the same time.
Beyond banana beauty benefits, we know you care about how your lotions and potions are made. So you'll be pleased to know that this Nourishing Hair Mask is totally vegan, supporting the local ecosystem where bananas grow. We blend organic banana puree from Ecuador with Community Fair Trade Brazil nut oil from Peru to concoct our Banana Truly Nourishing Hair Mask.
Isn't the world a funny place? Everything's connected when you think about it. From growing on tropical trees, to being smothered into your hair in the tropical oasis of your bathtub. We're so glad we could bring you together.
A weekly ritual
Everyone with normal to dry hair will love this treatment
Our Banana range helps hair feel nourished and look shinier
Vegan
Ingredients
Community Fair Trade Brazil nut oil
Protects skin and rainforests
Brazil nuts are nutrient-packed little wonder nuts that are brilliant for your skin and hair. We get ours from Peru, where they're hand-cracked, cold-pressed and filtered to produce high-quality, moisturising oil.
Our Community Fair Trade partner in Peru is Candela. They're a non-profit who represent the Castañero nut collectors that gather wild Brazil nuts from the forest floor, and we're really proud to have been working with them since 1998.
Our trade also helps protect the Madre de Dios Amazon area. Brazil nut trees only grow their fruits in untouched rainforest, and our trade provides an alternative source of income to destructive practices like 'slash-and-burn' logging. Together, we've helped to protect over 8,000 hectares of Amazonian rainforest.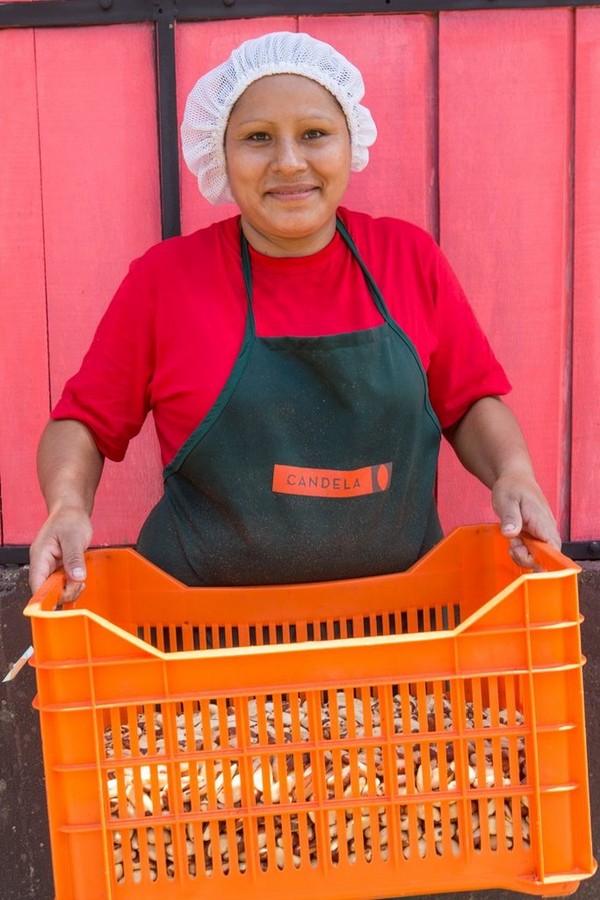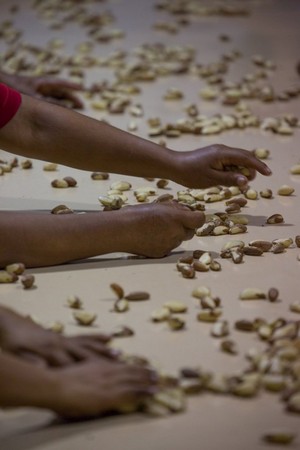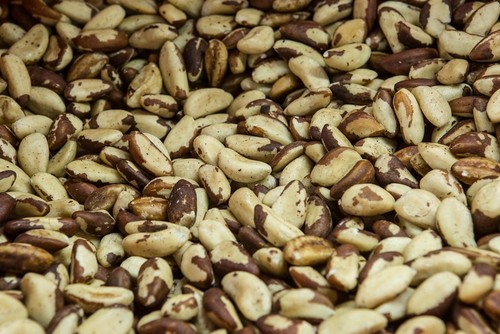 Candela are a fair trade organisation who offer workers social security, sick pay, maternity leave and pensions - benefits not available to most workers in the area.
373
---
---
---
The product I keep buying
Banana Truly Nourishing Hair Mask
Laurajms
Hair concern:
Frizz prone hair
Time using product:
1+ year(s)
This mask smells incredibly good and leaves hair nourished and soft.
Was this helpful?
1 of 21 found this review helpful
---
Amazing hair product
Banana Truly Nourishing Hair Mask
Rbarham94
Hair concern:
Damage prone hair
Posted date:
September 2020
I got this because I don't condition often and wanted a weekly treatment to help keep my hair soft, and this product does just what I need. I love how my hair feels after using this, so soft and tangle free, and the banana makes my hair smell amazing too. Great product.
Was this helpful?
1 of 2 found this review helpful
---
The Best Hair Mask you Will Ever Buy!!!
Banana Truly Nourishing Hair Mask
I am a serial hair mask-ist!! But before I came across the body shop ones I only ever found that hair masks basically worked like a stronger conditioner and never really added much value to the strength of my hair just substituted out the conditioner. Well not with this! I have very dry hair from years of dying and I used the banana hair mask once a week on top of my banana shampoo and conditioner routine twice a week and my hair is SO MUCH BETTER FOR IT. it's less dry, holds moisture for longer and I find my hair gets greasy alot slower than normal when I use this. I now don't have to use this every week so I know the rest will last me a good long while now. Plus it smells absolutely incredible pure nostalgia around foam banana sweets!! thank you body shop for fixing my hair :)
Was this helpful?
1 of 10 found this review helpful
---