Detangling Comb
For all hair types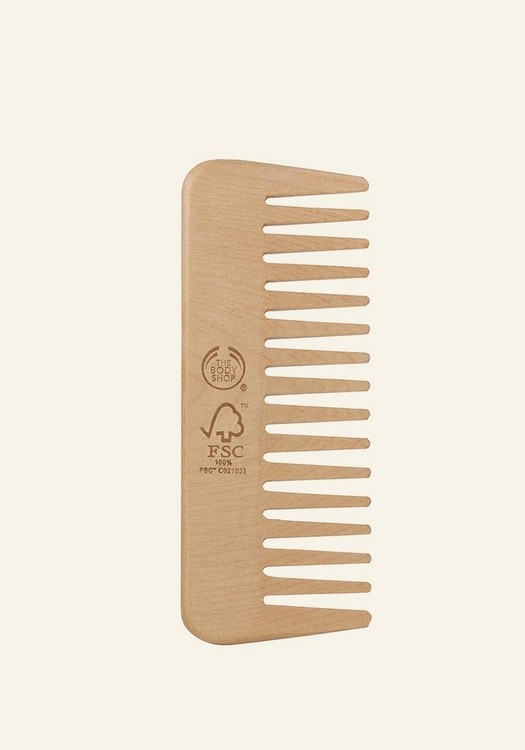 What does it do for you ?
Effortlessly detangle wet or dry hair, with our wide-toothed comb. The perfect tool for distributing product through your hair with ease.
Comb
Detangles
For use on wet and dry hair
Ideal for all hair types
Ingredients
39
---
---
---
Great wide-toothed eco friendly comb
Detangling Comb
Jayden
Hair concern:
Damage prone hair
Posted date:
September 2020
For £4.50 this is a great price for a FSC certified wood comb and not the horrible plastic you find in most shops. I use the Shea hair care range and use this in the shower after I have conditioned/applied Shea hair mask. I have just purchased a second comb which I keep for travel ... absolutely love it. The thing I also love about this comb is that it does not split your hair like other horrible wide tooth plastic combs. Simply glides through. I then just give it a quick rinse and leave to dry.
Was this helpful?
1 of 1 found this review helpful
---
Good for wavy/curly hair
Detangling Comb
The wide teeth of this comb help detangle knots whilst retaining my natural waves and curls.
Was this helpful?
0 of 0 found this review helpful
---
Good quality comb
Detangling Comb
DiBar97
Hair concern:
Frizz prone hair
My hair tangles very easily especially when wet and this comb easily gets through the tangles without damaging my hair and without any discomfort
Was this helpful?
1 of 1 found this review helpful
---