Tea Tree Oil
For oily, blemished skin
Purifying
vegan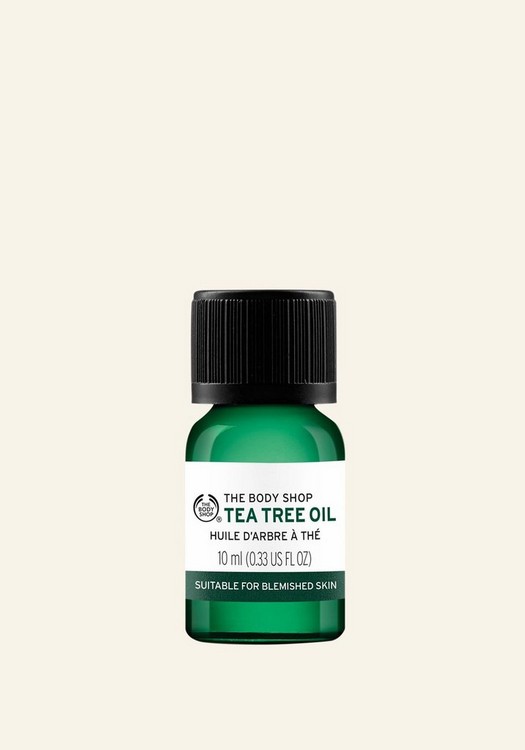 "This product is amazing! It really helps to reduce my blemishes and oily skin. Can't recommend enough."
What does it do for you ?
This purifying facial oil works with your skin so you can target blemishes and live beautifully confident every day. It's brilliant for oil-slick skin that gets blemishes when it's having a bit of a day. This bottle is little enough to fit inside your pocket, but you shouldn't underestimate its power.
Don't be afraid to top up on the daily for clearer-looking skin. It's a small but mighty oil, and only takes one or two drops.
Still not convinced? We use naturally-sourced tea tree oil from our Community Fair Trade partners in Kenya to use in these little green bottles. This stuff is powerfully purifying. And so refreshing you can smell it.
If that sounds right up your street, we have a whole Tea Tree skincare range to look after oily, blemished skin and help keep things looking clearer and purified. Tag the oil onto your full Tea Tree routine or go ad hoc. It's all good.
Purifying facial oil
Perfect for oily and blemish-prone skin
Use daily or to target blemishes on your face
Feels super refreshing
Vegan
Ingredients
Community Fair Trade tea tree oil
Small but mighty
Known for its naturally purifying prowess, tea tree oil has always been a winner for oily and blemished skin. That's why we love it in our Tea Tree skincare range.
Our Community Fair Trade tea tree oil is sustainably sourced in Kenya. We partner with a number of independent farmers who steam-distil the leaves within 12 hours of harvest, to make sure we're bottling our purest and most potent oil. The oil from around 15,000 tea tree leaves goes into every 20ml bottle of Tea Tree Oil.
We take a lot of pride in making sure we source the highest quality ingredients, while making sure they're having a positive impact on people and the planet.
Discover the Tea Tree range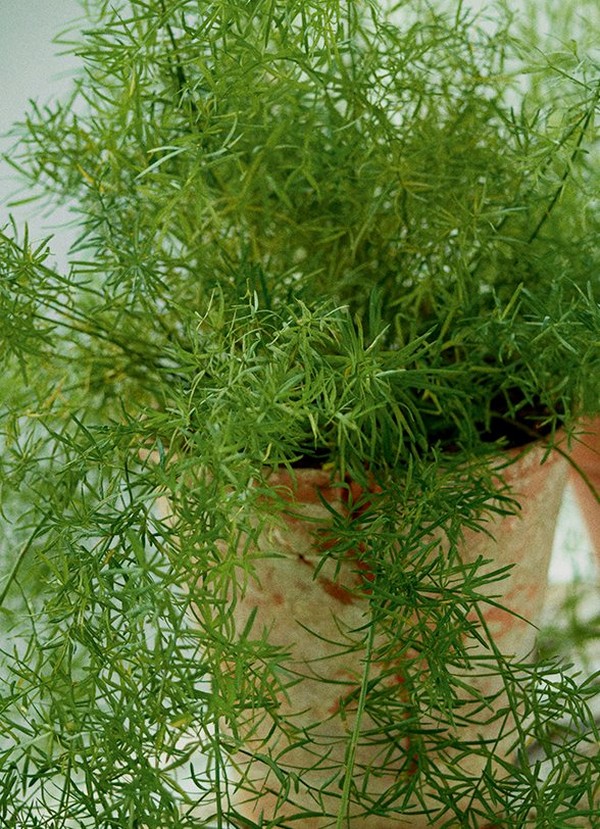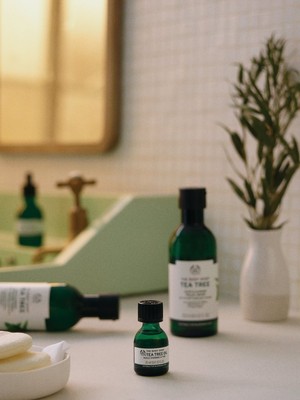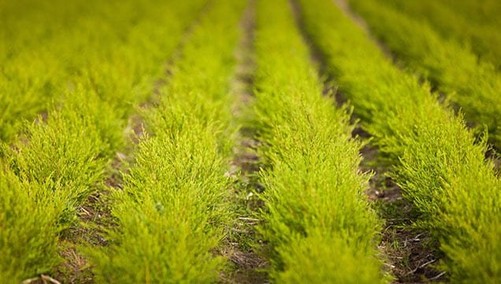 Our trade provides a fair price and stable income to hundreds of farmers belonging to Kutoka Ardhini (which means 'from the ground' in Swahili) in rural Kenya, where employment opportunities are low.
470
---
---
---
ObiDan
Posted date:
November 2019
This product is amazing! It really helps to reduce my blemishes and oily skin. Can't recommend enough.
Was this helpful?
1 of 29 found this review helpful
---
A miracle product!!!!
Tea Tree Oil
Livvy26
Time using product:
1 week
Posted date:
September 2020
I bought this last week and have been shocked at how quickly it's worked! I have tried every acne product under the sun including prescribed ointments but this has trumped them all. It dries up spots so quickly and removes blemishes without drying your skin (which has been a pain point of mine with other products). If you struggle with hormonal acne & blemishes definitely give this product a go you will be very happy with it!
Was this helpful?
1 of 1 found this review helpful
---
My saviour....
Tea Tree Oil
Nothing negative at all I can say about this product. Every time I get a spot on my face, after cleansing, toning etc I dab this on the spots and use the tea tree overnight mask. The next morning, the spots are half the size they were and are not angry looking or sore! Just amazing stuff. Wouldn't be without this now!
Was this helpful?
1 of 6 found this review helpful
---