CBD Restoring Facial Oil
For dehydrated skin
Green scent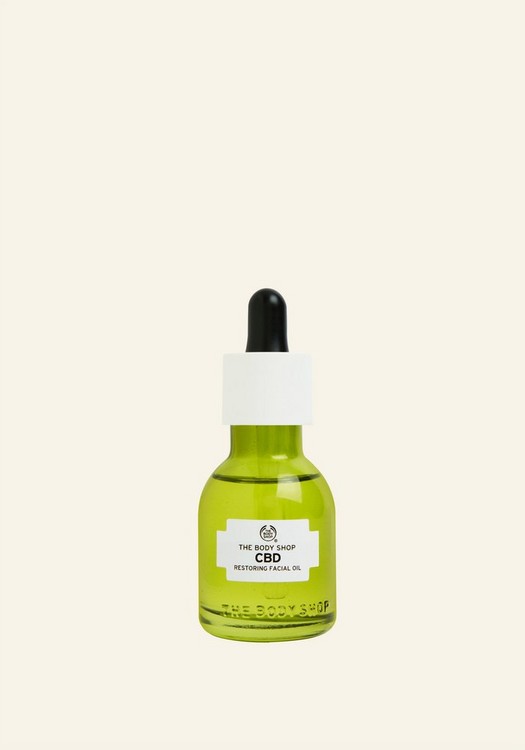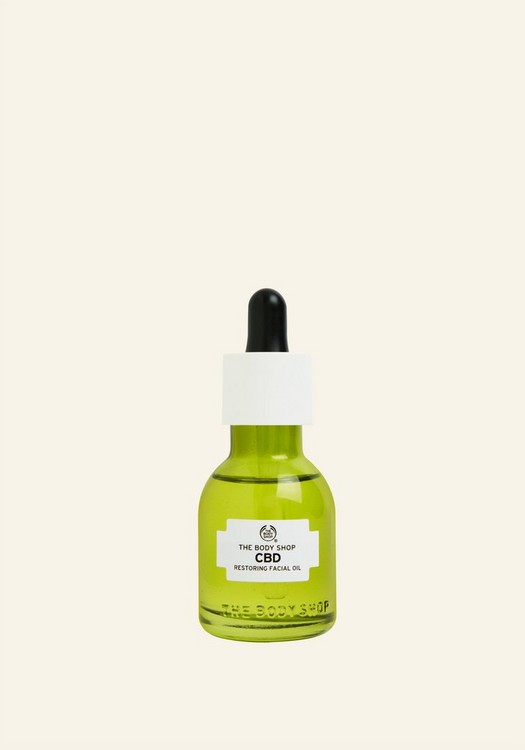 What does it do for you ?
Our CBD Restoring Facial Oil helps restore dehydrated, stressed skin*. Enriched with a blend of naturally derived CBD and hemp seed oil, the lightweight, non-greasy formula helps to restore your skin's moisture levels and relieve the discomfort of dehydrated skin. Skin is left skin feeling soothed, with an improved texture that feels smoother to the touch. *What is stressed skin? We classify stressed skin as skin that experiences discomfort from dehydration, dryness, loss in luminosity and decline on skin's overall appearance.
Enriched with natural origin CBD and hemp seed oil
With squalane and patchouli extract
Non-greasy formula
Vegan
99.9% ingredients of natural origin
Suitable for all skin types
Ingredients
Hemp seed oil
Seriously hydrating
You've probably heard of hemp seed oil, also known as cannabis sativa oil. It's known for seriously high levels of hydration. We like it for its essential fatty acids content, like omega-3 and omega-6 fatty acids and vitamins A and E, which skin loves. Hemp is a big deal these days, but we've been harvesting this hardworking hydrator since 1992 – our founder, Dame Anita Roddick, was a big fan of its sustainability and efficacy. Hemp is kind of a miracle crop. It's grown for fibres, seeds and flowers that are used for everything from clothing and food to medicine and – of course – moisturisers. Our hemp helps regenerate land and provides a habitat for local wildlife in France.
Discover the Hemp range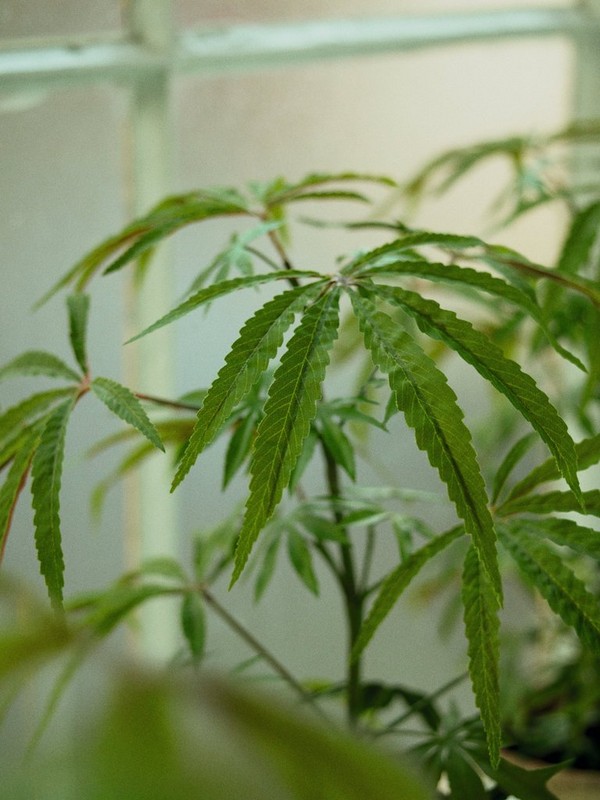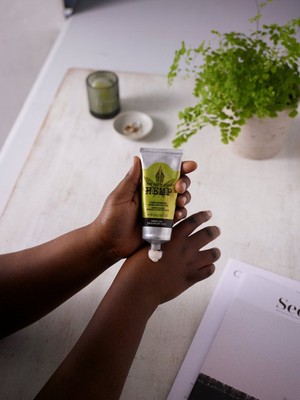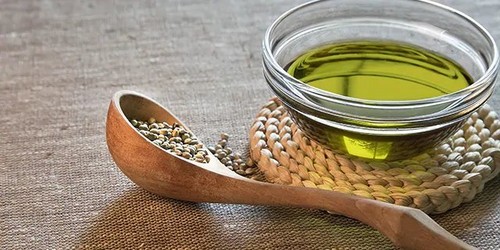 Something of an environmental wonder, hemp is naturally resistant to pests, so farmers don't need to use pesticides or irrigation. It's also an overachieving air purifier, breathing in four times more CO2 than trees.
31
---
---
---
Amazing product
CBD Restoring Facial Oil
MonikHa
Time using product:
1 week
Posted date:
October 2020
I have a combination skin, so I wasn't sure whether this product would be any good for me. How wrong I was! After cleansing my skin I applied 4 drops into my skin, massaged it in (it is great for any facial massage you could think of!) and left it. After 10 minutes I gently patted my skin with a tissue, to remove excess oil before going to bed. Skin looked moistures and plumped, no sign of any redness. Woke up in the morning and it still looked great: much less oily than with my usual night creams. I didn't use any serums, tonics, anything - but it still was great! A really, truly good product. The only thing I'm not too keen on is the scent: herbal but in a medicinal way, still it might appeal to many and in any case, this scent does not stay for too long. Overall I can wholeheartedly recommend!
Was this helpful?
1 of 6 found this review helpful
---
Skin feels so soft
CBD Restoring Facial Oil
EmmG
Time using product:
1 month
Posted date:
October 2020
I happened upon a tiny sample of the cbd oil and was surprised by how lovely it felt on my face and how smooth my skin felt, so I bought the full bottle. Normally oils have the opposite affect on me and my skin becomes bumpy, but my skin soaks this right in and feels so soft. I love it. it feels like it's making a difference, and my skin clearly likes it. 3 drops (max 4) go a long way.
Was this helpful?
1 of 2 found this review helpful
---
My skin loved this
CBD Restoring Facial Oil
Dipster
Time using product:
1 week
Posted date:
October 2020
I was lucky enough to be sent a sample of this. In honesty, I didn't expect much as other CBD oil products I have tried have not lived up to hype. This blew me away. My skin seemed to almost drink this and instantly felt plumper and fresher. I have sensitive skin with redness and dehydration, and there was no sting, in fact it felt soothing. The scent was pleasant, but not overpowering. All in all I felt this performed up there with other high end products at twice the price. I will be buying the full size of this.
Was this helpful?
1 of 23 found this review helpful
---