Shaving Brush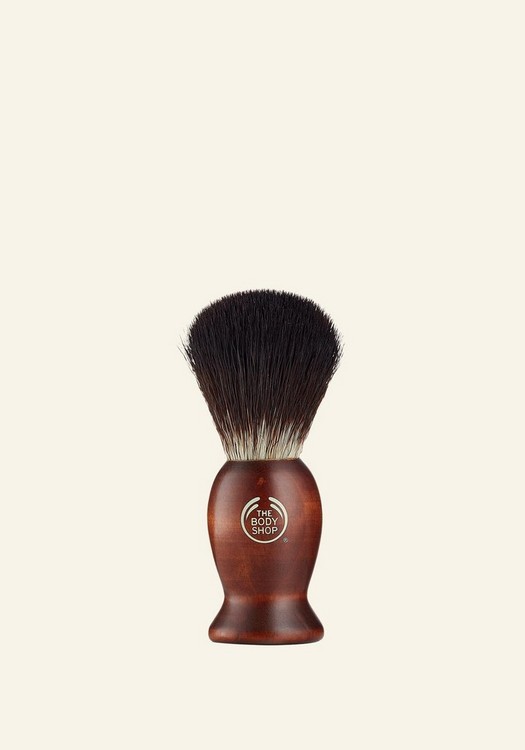 What does it do for you ?
Get the most out of your shaving routine with our Shaving Brush, designed specifically to increase lather and maximise the effects of shaving cream. Super soft to the touch and made from FSC wood, this is the best companion to our Softening Shaving Cream.
Wooden shaving brush
FSC Wood
Cruelty free synthetic hair
Ingredients
3
---
---
---
JohnnyBigBollocks
Time using product:
1 week
Amazing looking shaving brush with absolute class. The wood glistens in the light. The brush is soft af. It felt amazing against my skin. I look forward to my next shave and using it again. Don't be in doubt, buy the brush. Trust me.. you will not regret it.
Was this helpful?
1 of 10 found this review helpful
---
Rrgy
Posted date:
December 2019
This is a fantastic shaving brush, especially considering the price. Soft enough to be comfortable but firm enough to lift all the hairs for a smooth shave every time. It creates a lot of lather, makes the shaving cream go a very long way. And it still looks brand new after two years of use!
Was this helpful?
1 of 14 found this review helpful
---
Quality at 1/4 of the price.
Shaving Brush
Steve0
Posted date:
October 2019
I've had expensive Badger Hair Shaving Brushes that have cost over £40 and every one has had to be binned because the hair has fallen out after about 6 months. This Body Shop brush is doing a better job without any hair loss!! It's also a lot cheaper and planet friendly.
Was this helpful?
1 of 15 found this review helpful
---