Coconut Bronze Gradual Tan Lotion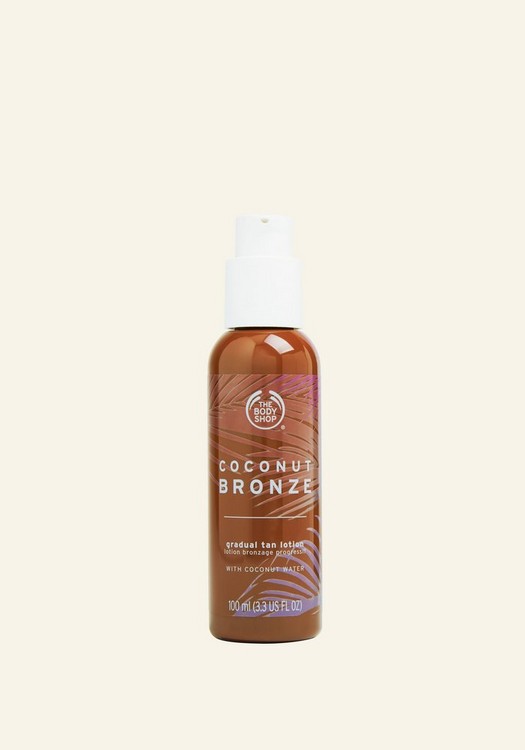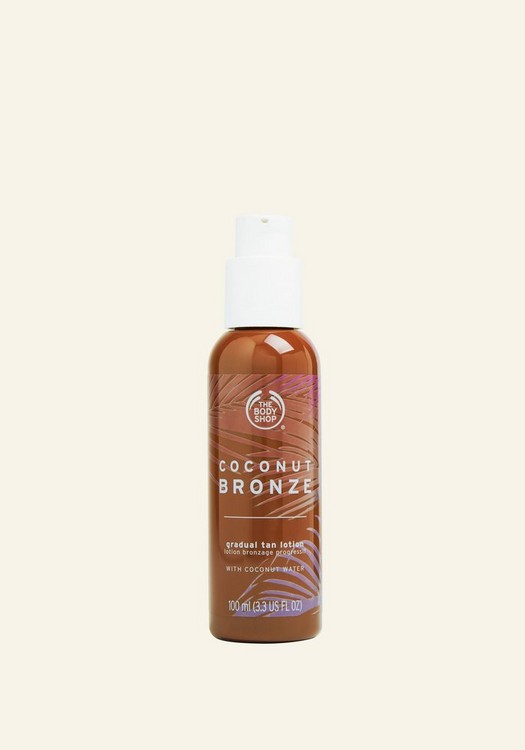 What does it do for you ?
Give sensitive skin that sun-kissed look all year round with our Coconut Bronze Gradual Tan Lotion. Our formula is lightweight, non-sticky and made with only natural colourants and 100% natural-origin DHA, so you can get a lasting summer holidays look while being gentle on your skin.
Gradual tan for face and body For a lasting, natural-looking tan
Streak-free and transfer-proof
Enriched with organic coconut water and Community Fair Trade organic virgin coconut oil from Samoa
Suitable for sensitive skin
Dermatologically tested
Non-comedogenic
Ingredients
Coconut Bronze Gradual Tan Lotion
Fair Trade organic virgin coconut oil
A legendary moisturiser for dry skin
Coconut oil has always been a bit of a wonder oil, and has been moisturising skin, hair and bodies forever.
Our coconuts come from the shores of Samoa. Coconut harvesting is a family business here, involving multiple generations. It helps everyone benefit from the island's resources, following the island's ethos of Fa'a Samoa – 'The Samoan Way'.
Coconuts are gathered up, hand-cracked, pressed and filtered to release pure, high-quality oil.
Each coconut is picked for its 'good smile' – meaning, our local experts can tell from the look of the shell whether it's good quality and ready to harvest. They're grown and wild-harvested without chemicals, so we can guarantee the oil is organic.
Read more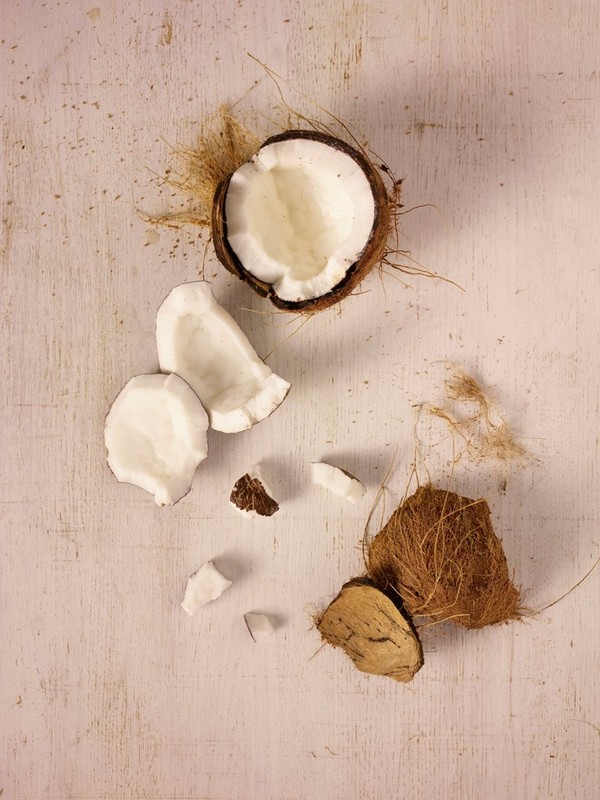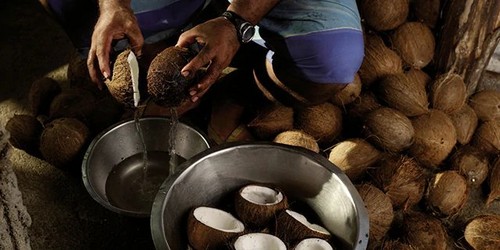 Our Community Fair Trade supplier, Women in Business Development Inc., help families to create a sustainable income by using Samoa's rich natural resources. They've won awards and gained global recognition for their brilliant work.
47
---
---
---
Great fake tanning cream
Coconut Bronze Gradual Tan Lotion
gizzy59
Time using product:
1+ month(s)
Posted date:
November 2020
I love this, this was my second purchase , it leaves your skin feeling silky soft, builds up to a natural looking tan, you can see where you are applying it because the lotion is brown, it doesn't stain your clothes.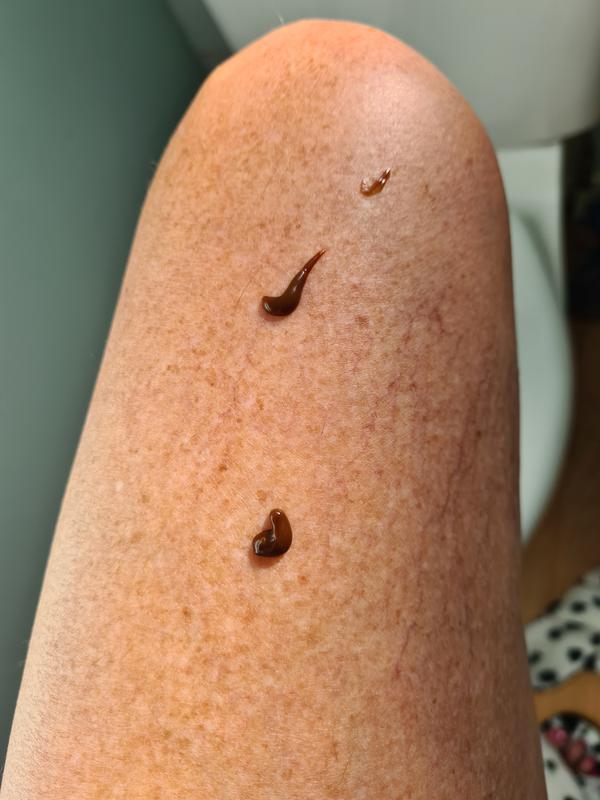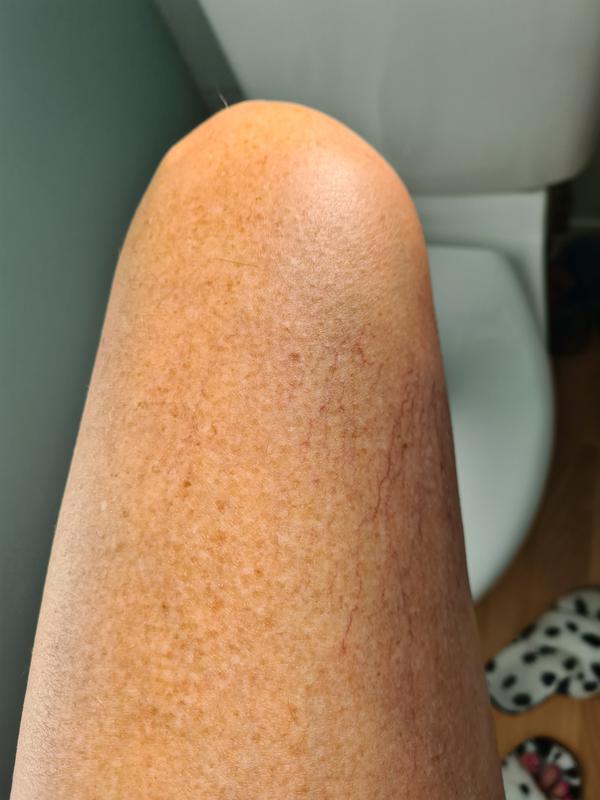 Was this helpful?
1 of 18 found this review helpful
---
Not a 'gradual' tan
Coconut Bronze Gradual Tan Lotion
cath789
Posted date:
September 2020
I bought this to use on my face because it never tans even when the rest of my body does. I was hoping for a light sun-kissed kind of glow but as soon as I pumped some out I thought it was odd, the product comes out a deep brown and immediately changes your skin colour on application. I went to bed with it on my face and legs and it stained my white sheets even though I left it 3 hours...and then I woke up looking like an oompa loompa. Because it dries so quickly it looked patchy too. I'm so disappointed because it smells lovely and has left my skin smooth but if you have cool-toned skin it won't look good and there's definitely nothing gradual about it!!! For the price it is not worth it, I've had better gradual tans for £4.
Was this helpful?
1 of 19 found this review helpful
---
Amazing Lotion
Coconut Bronze Gradual Tan Lotion
I have been using this coconut tan lotion for a few months now and wow, its so easy to apply, its streak free and the best thing is, it doesn't smell of fake tan.
Was this helpful?
1 of 10 found this review helpful
---