HELPING OUR COMMUNITIES
WE'RE BETTER WHEN WE CARE TOGETHER
At The Body Shop we believe that acts of kindness keep spirits bright during uncertain times. We've been so inspired by the kindness we're seeing from our community and colleagues across the globe that we wanted to share some of the ways we've been thanking health heroes with you.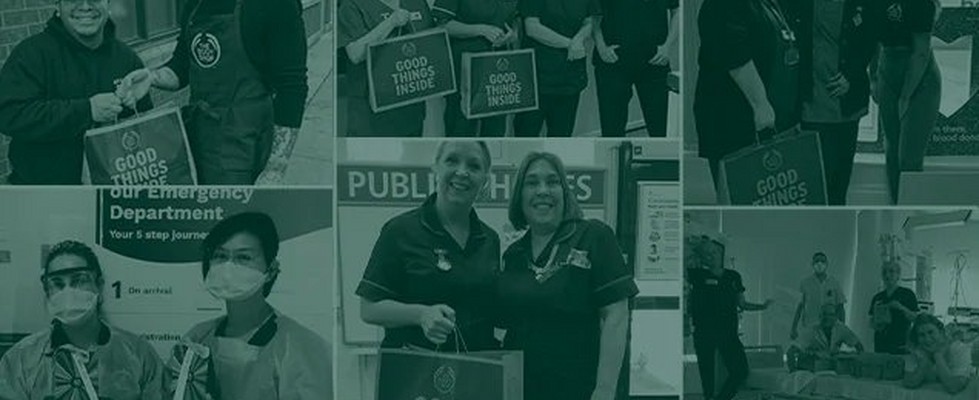 ACROSS THE GLOBE
OVER 1 MILLION PRODUCTS DONATED
It's thanks to the tireless commitment, talent, strength and selflessness of our incredible healthcare workers across the world that we can take some comfort during such challenging times. We want you to know how much we appreciate you, so we've donated £4.5 million worth of products globally to support nurses, doctors, support staff and volunteers. Our care packages include shampoos, conditioners and shower gels to help staff feel refreshed on shift, as well as post-work pamper treats and hand creams for fingers that feel thirsty from frequent washing. Our gratitude to frontline workers grows greater each day but for now, we hope a little act of kindness will help provide them with even the smallest amount of respite while they go to extraordinary lengths to keep us safe.