ORDERS, DELIVERY & RETURNS
STAY HOME AND WE'LL COME TO YOU
We've extended our returns policy to 60 days. We're working closely with Royal Mail and DPD to ensure contact-free deliveries are carried out so that we can provide a safe and reliable service to you. Some of the measures currently being taken include:
Hand-held devices for signature on delivery will not be handed over on delivery – instead, the name of the person accepting the item will be logged.

For parcels delivered by Royal Mail that won't fit through letterboxes, the item will be placed at the door. Having knocked on the door, the delivery person will then step aside to a safe distance whilst the item is retrieved. This will ensure that items are delivered securely. If you are unable to come to the door then will be issued with a card, advising you of other ways you can arrange to get your item.

For larger orders, DPD also offers in-flight options once your order is on its way to you, so that you can re-direct your parcel to be left in a safe place. You can select this option when you receive the text message or email telling you that your parcel is on its way.
WE'RE HERE TO HELP
It's never been more important to take care of yourself, so we've made some changes to help make that easier for you.
Stay at home and we'll come to you – if you need to stock up on essentials, or to send a gift to a loved one, we have you covered.
Return policy: We realise you might need more time, so we've extended our returns policy to 60 days.
Need advice from one of our experts, or simply want a chat? Whether you need a routine to calm mind, body and soul, skincare advice or recommendations for the perfect gift, thebodyshop.com is open around-the-clock and has a wealth of tips, advice and how-to-guides.
Although our stores are temporarily closed, The Body Shop community is open and has its arms outstretched. We love hearing from you, and now more than ever we want to make sure we all feel connected. Don't forget to keep in touch with us on Instagram @thebodyshop and Twitter @TheBodyShopUK. We are continuing to find ways of supporting and helping to take care of our local communities including care packages being dropped at local hospitals for NHS workers who work tirelessly to protect us.
The health, safety and wellbeing of our colleagues is our utmost priority and we have put in place measures, including a social distancing plan to protect individuals working in our distribution centres, which may slow processing. There may be some cases where shipping is slightly delayed and we hope that you will excuse this. We are available at all times to assist, through https://www.thebodyshop.com/en-gb/help
Stay safe, with love
THE BODY SHOP
HOW TO ORDER WITH THE BODY SHOP
Our step by step guide on how to order with us
STEP 1
Find your favourite products.
STEP 2
Add your chosen goodies to your bag.
STEP 3
Go to checkout where you can review the contents of your bag.
STEP 4
Check out securely. You will be asked to enter your email address and if you are a member you can sign into your Love Your Body Club™ account to collect those points!
STEP 5
Select your preferred delivery method (see options below).
STEP 6
Select your payment method. If you have a gift card or loyalty reward to redeem then you can do that here.
STEP 7
Look out for your confirmation email to say we have received your order.
STEP 8
Your order will then be picked and packed.
STEP 9
Once your order is ready to leave our warehouse you will receive a dispatch email with details on how to track your parcel.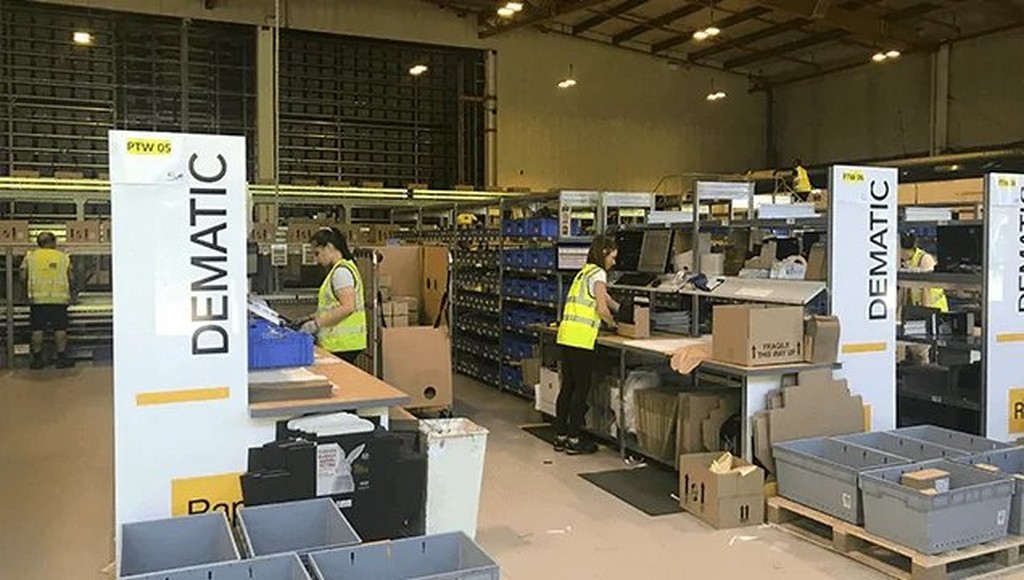 Delivery
Super Saver Delivery £3.00 FREE when you spend £25*
Please note orders may currently take 10-12 working days to be delivered.
---
Standard Delivery £3.49
Estimated at 2-3 working days from order date**
---
Express Delivery £4.49
Ready for delivery the next working day**
---
Saturday Delivery £7.25
Order by 2pm Thursday and we will deliver on the forthcoming Saturday**
Collection
Collect In Store FREE
Order online and your order will be ready to collect after 2 hours*.
---
Call to Collect FREE
Call your local store with your order and collect after 1 hour*.
---
Standard Collection Points £3.00
Estimated to be ready for collection at your chosen Post Office between 3-5 working days**
---
Express Collection Points £4.49
Estimated to be ready for collection at your chosen Post Office the next working day.**
Return Online & In-store
As long as your product is unopened you can return your item within 60 days. If your product is opened and unsuitable, you can return your item within 60 days for a full refund.
*After all discounts applied.
**Order Super Saver & Standard options by 2pm, order Express options by 11am Monday to Thursday. Deliveries to remote locations (including highland or island addresses) may take an additional 2 days.
***Ordering after 2pm on Thursday for Saturday Delivery will delay delivery to the following Saturday.
1. SECURELY PACK YOUR PARCEL
As long as your product is unopened you can return your item within 60 days. If your product is opened and unsuitable, you can return your item within 60 days for a full refund.
2. RETURN VIA STORE OR POST
You can either pop into your local store and return your item. Or you can return via post and download our returns form here.
3. ITEM ARRIVES AT WAREHOUSE/ RETURNED TO STORE
Our warehouse/store team will check your order.
4. REFUND
Once your returned goods are received by us, it usually takes 3-5 working days depending on your card issuer, for the refund to appear in your bank account. However this can take up to 14 days. If you paid using Paypal, this usually is refunded the same working day.
HAVE A QUESTION? CONTACT OUR CUSTOMER CARE TEAM