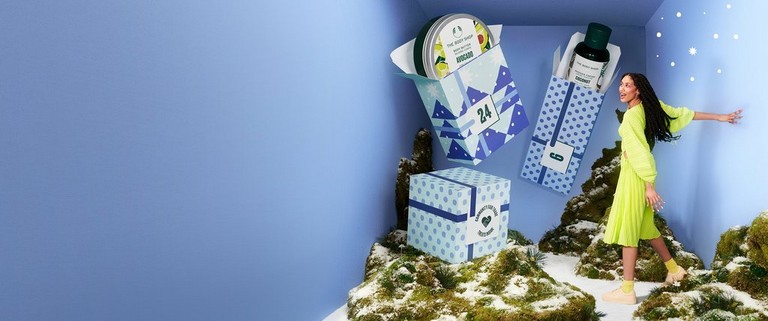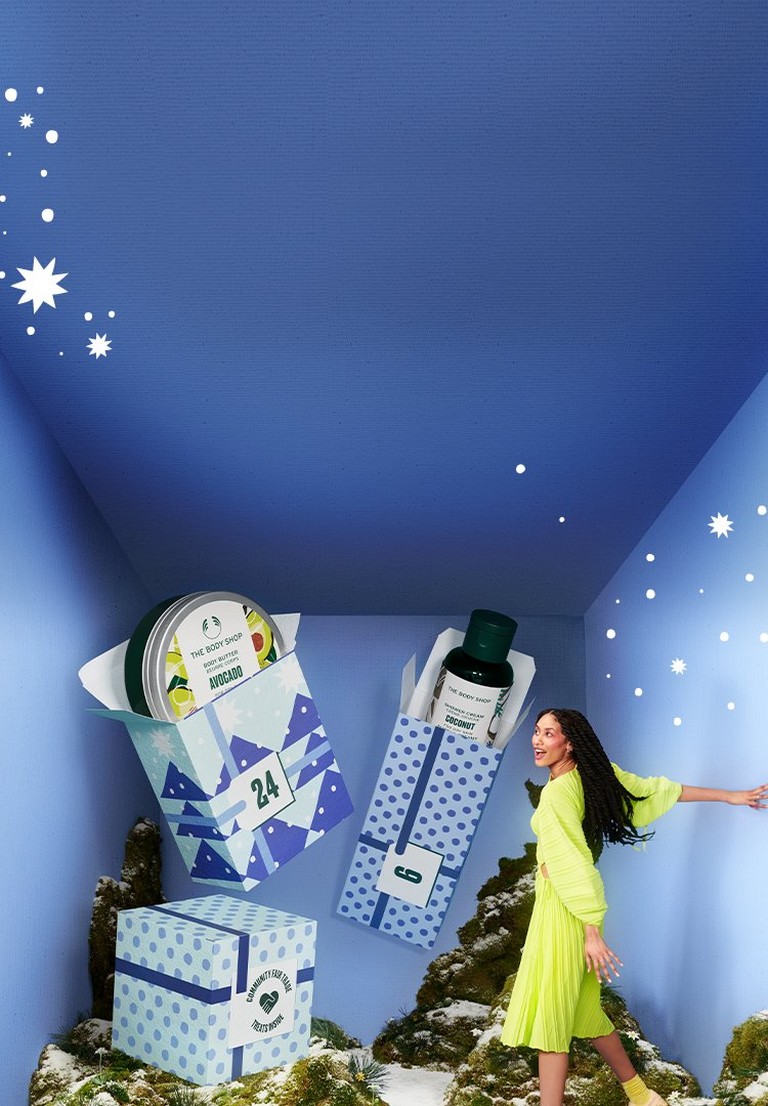 Beauty Advent
Calendar Guide
Beauty Advent
Calendar Guide
Your one-stop shop to discover the festive magic
inside our pop-up Advent calendars.
Think Inside The Box
Our world of Advent is a pretty magical place. Join us on a journey through our Advent calendars where boxes are bursting with festive goodies, drawers are overflowing with excitement and surprises and inside every one is a story of positive change for you to discover. And don't delay – they're never around for long.
Shop advent calendars
Meet the Calendars
Bursting with festive goodies to love your body from head-to-toe, our pop-up Advent calendars celebrate moments of positive change for you, for us all. Plus, they are reusable and recyclable* too, so you can continue the change reaction long after the celebrations are over.
*Where local facilities allow
Advent of Change
Discover for $95 | Worth $181 | Save $86
Small in size but big on treats and surprises – our Advent of Change is packed with powerful skincare, indulgent body care and accessories. Some of your bottles and tubs are also made with Community Fair Trade recycled plastic from the streets and coastline of India supporting our partner Plastics for Change in their stand against plastic pollution, and fight for improved working conditions.
Shop now
Big Advent of Change
Discover for $140 | Worth $223 | Save $83
25 boxes, 25 stories of change. Our Big Advent of Change celebrates the small acts of positive change for you. Every box is bursting with high-quality products (including some full-sized favourites) to encourage you to practice self-love each day.
Indulge in our bestselling Body Butters, get energised with our zesty shower gels and treat tresses with our hardworking haircare enriched with Community Fair Trade ingredients.
SOLD OUT
Ultimate Advent of Change
Discover for $215 | Worth $347 | Save $132
Our Ultimate Advent of Change is bursting with positive change for communities. Discover full-sized bestsellers, handy accessories and maybe even something new.
From luxurious skincare to help you rediscover your glow to nature-inspired Body Butters that help to soften and smooth, the surprises in your Advent calendar celebrate the artisans, farmers and producers at the heart of our Community Fair Trade program who helped us make them.
SOLD OUT
Open up to upcycling
We've all had that moment when you're faced with a pile of packaging bigger than the pile of presents that were under the tree. So, why not let this be the year that you open up to upcycling?
This holiday season, positive change starts with a gift, but it doesn't have to end there. There's a world of possibilities when it comes to reusing your Advent calendars, but here are three of our favourites.
STASH YOUR STATIONERY
The handy drawers in our Advent calendars are the perfect size for storing pens, paint brushes and all your other crafty essentials.
TREAT YOUR TRINKETS
Don't waste any more time untangling your necklaces or hunting for your fave rings. Use the individual boxes in our calendars to keep your favourite jewellery safe and sound.
CARE FOR YOUR COSMETICS
Pick out your Peptalk lipsticks and find your Freestyle crayons with ease. Another way we recommend reusing your Advent calendar is as a makeup organiser for all your cosmetics and accessories.