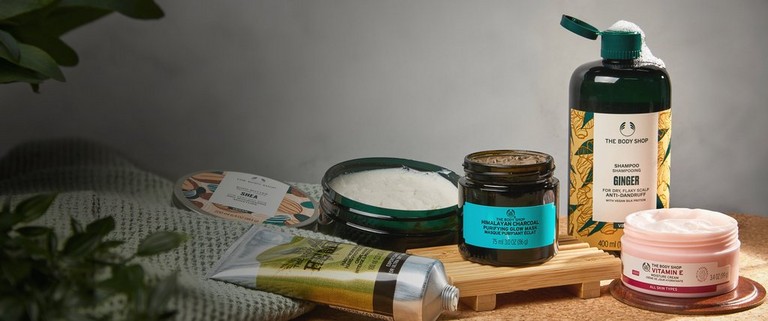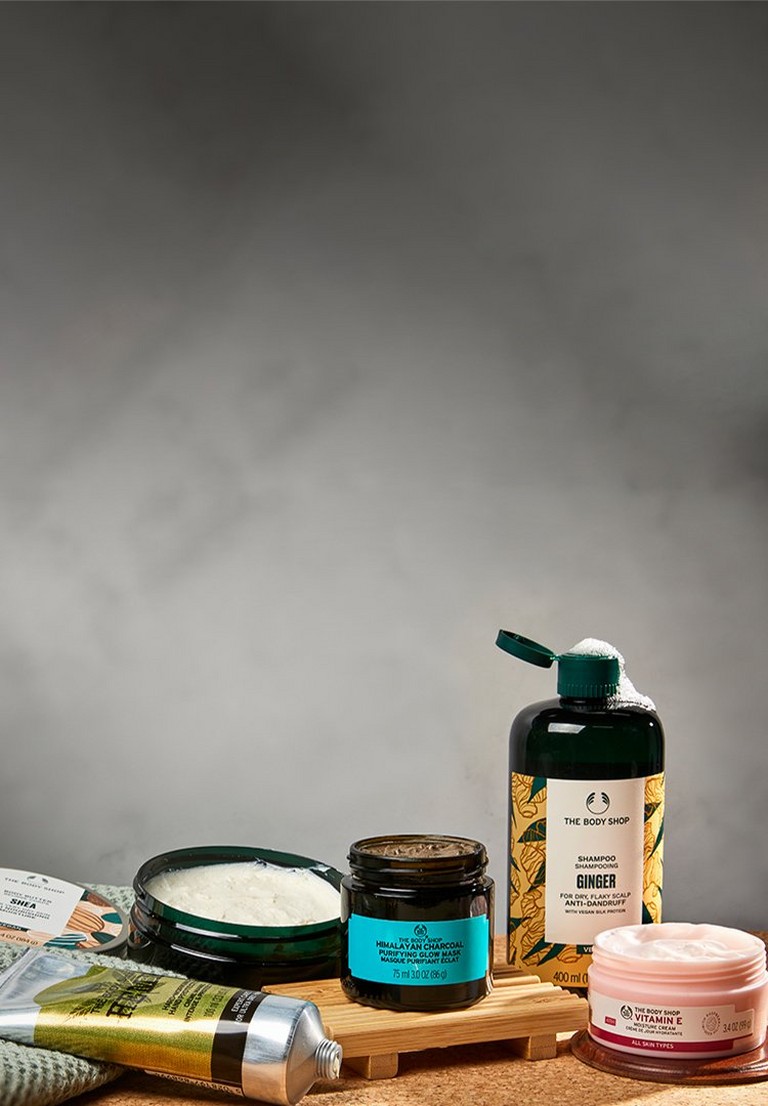 Our 10 most loved hits of all time
Cozy up and lean in, do we have a treat for you. All of our most-loved, bestselling, absolutely-cannot-live-without products in one handy list.
Each of these products has been lovingly selected because they demonstrate the very best of what we do: our favorite ingredients, our most cherished partnerships, and of course, the very best results you can get from a bottle (or tub obvs).
Find out more about nature-inspired ingredients through our TikTok.
Our cross-generational hero: Edelweiss Daily Serum Concentrate
Doff your hat to our Ginger Scalp Care Shampoo
Warm, spicy, fresh and fortified with a splash of Ethiopian honey to provide wonderful moisturization, this must-have bathroom staple leaves you with a soothed, nourished scalp and shiny hair that demands to be swished.
Give it a try, and you might just find you need to try the whole range.
Our best for your bod: Shea Nourishing Body Butter
There are several reasons this is one of our all-time bestsellers. It's intensely moisturizing and nourishing, smells incredible, and easily melts into skin: a treat for even very dry skin.
We use Community Fair Trade shea butter from Ghana, made by women whose ancestors have understood the benefits of these little wonder nuts for generations. We recommend rubbing it into all your nooks, crannies and wobbly bits.
To reach maximum moisture, lather up with Shea Body Scrub and Shower Cream and finish off with our bestselling body butter.
Hands down champion: Hemp Hand Protector
Dry hands from all that washing? We've got you: meet our number one bestselling hand cream.
We've been banging on about the benefits of hemp for so long, you could say this is kind of our jam. Hemp provides the seed oil we use to formulate this cream – oh, and it smells great.
Team with our Hemp Hard-Working Hand Scrub for the ultimate hydration duo.
OUR RADIANCE-REVIVING SUPERHERO: VITAMIN C GLOW REVEALING SERUM
Make dull skin a thing of the past with our new concoction, enriched with bakuchiol and made with 10% vitamin C - our highest concentration of vitamin C!
This lightweight vitamin c serum helps tackle the appearance of uneven skin tone and texture to reveal a new, improved radiance on the skin. What's not to love?
Finish up your radiant routine with our Vitamin C Glow-Boosting Moisturizer.
Our best all-rounder for dry skin: Vitamin E Moisture Cream
Our Vitamin E Moisturizer gives your skin what it really wants and needs. It's lightweight and moisturizes for up to 48 hours of softer-feeling skin bliss. Try it on dry, oily or combination skin - there's a pot for every skin type. Read our guide to the best moisturizer for you to meet your match.
Maybe your head will be turned every once in a while by a hot new thing, but trust us - you'll always come back to this iconic pink pot.
Use with our Vitamin E Gentle Facial Wash or as a daytime substitute for our Vitamin E Nourishing Night Cream.
Our OG for oily skin and blemishes: Tea Tree Oil
The phrase 'if it ain't broke, don't fix it' could have been originally uttered about our Tea Tree Oil. It is the go-to product for thousands of people worldwide at the first sign of a blemish. For the full LD check out our detailed guide to the benefits of tea tree oil.
Like a tiny bottle of magic potion that's handed from mother to daughter or swapped at pajama parties, it's discovered in adolescence and never quite topped by shiny new products with fancier price tags.
Discover our Tea Tree skincare range to help keep things looking clearer and purified.
Cult classic: Himalayan Charcoal Purifying Glow Mask
This is one of our bestselling face masks, and it does absolute wonders to deep-clean oily skin.
So how does it work, we hear you cry! Enriched with Himalayan charcoal, the mask helps draw out dirt and impurities, leaving skin feeling radiant and purified, with pores appearing tightened. Definitely a go-to when nothing but squeaky clean will do.
Want to glow even more? Follow up with our Himalayan Charcoal Skin Clarifying Night Peel.
MELT THE DAY AWAY: CAMOMILE CLEANSING BUTTER
A lover for sensitive skin and contact lens wearers. We know what you're thinking. After a long night out with a full face of makeup, clean and clear skin is the last thing on your mind.
But all of our Camomile products, and this rich cleansing butter in particular, effortlessly removes makeup in one quick step. Sorry, no excuses now!
Partner with the Luxury Flannel Facial Washcloth for some extra help.
OUR ICONIC FRAGRANCE: White Musk® Eau De Toilette
Sometimes, the beauty of a fragrance is more about how it makes you feel. Empowered, uplifted, maybe even nostalgic. Our White Musk® Eau de Toilette has floral, sensual and clean notes that will leave you feeling empowered to express yourself. A beautiful symphony of scents with notes of clean aldehydes, comforting jasmine and our sensual, cruelty-free musk.
Follow up with a White Musk® topper to elevate your scent.