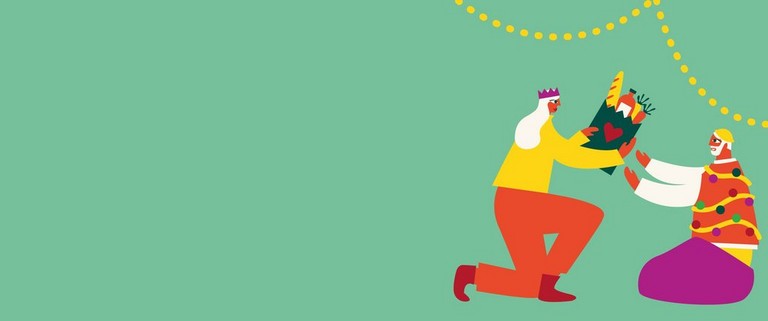 SUPPORT SELFLESS LOVE THIS HOLIDAY SEASON
Spread the love. Share the joy.
All year long, we invited you to join us in the Self-Love Uprising. This Holiday season we're turning the love outward and celebrating the selfless care that lifts our communities. Join us in shining a light on the selfless caregivers who support us all year round.
The Body Shop is partnering with the Caring Society, an organization that promotes culturally based equity and care for First Nations youth across the country. Through a community network, the Caring Society works to ensure equity for First Nations children.
WHAT CHALLENGES DO CAREGIVERS FACE?
LESS TIME FOR
SELF-LOVE
In prioritizing the care of others, caregivers might not be as willing or able to take proper care of themselves. This can take a toll on their personal life, career and mental health.
A STRESSFUL
HOLIDAY
Most caregivers say they find the holidays harder than any other time of the year. With limited services, tight budgets and other family commitments, the holiday season can be a stressful time.
SOCIAL
ISOLATION
According to Carers UK, unpaid caregivers are seven times lonelier than the general public. 8 in 10 people caring for loved ones have expressed feelings of loneliness and social isolation.
PRESSURE ON
WOMEN & GIRLS
Most caregiving work is carried out by women. The UN estimates that their contributions equal nearly $1.1 trillion, and have significantly increased since Covid-19 pandemic.
"The best part of my work is seeing children get the help they need to grow up healthy and proud."
"The best part of my work is getting to see Indigenous Youth reclaim their culture and power."
"The best part of this journey is I get the chance to inspire others along the way."
"The best part of my work is being a part of our children's return to the warm embrace of their culture, clan, and community."
-Mary Teegee (Maaxw Gibuu) Takla Nation
OUR PLEDGE TO CAREGIVERS WORLDWIDE
We're working to recognize and support caregivers all over the world, too.
According to the Organization for Economic Co-operation and Development (OECD), more than 1 in 10 adults are involved in caregiving to people with limited functions, such as the elderly or people with disabilities. They spend time caring for others whether for a few hours a week or 365 days a year, and this can directly impact their physical and emotional wellbeing.
Globally, it's estimated that between 2-8% of all children and young adults are caregivers in their households. Studies have shown that young caregivers can experience economic and social disadvantages, including restricted educational and employment opportunities, difficulties in meeting educational demands, and stigma and bullying from peers.
We want to help change this.
This holiday season, we want to celebrate those heroes who selflessly care for others all year round. That's why we are committed to donating to organizations across the globe which support caregivers and volunteers .