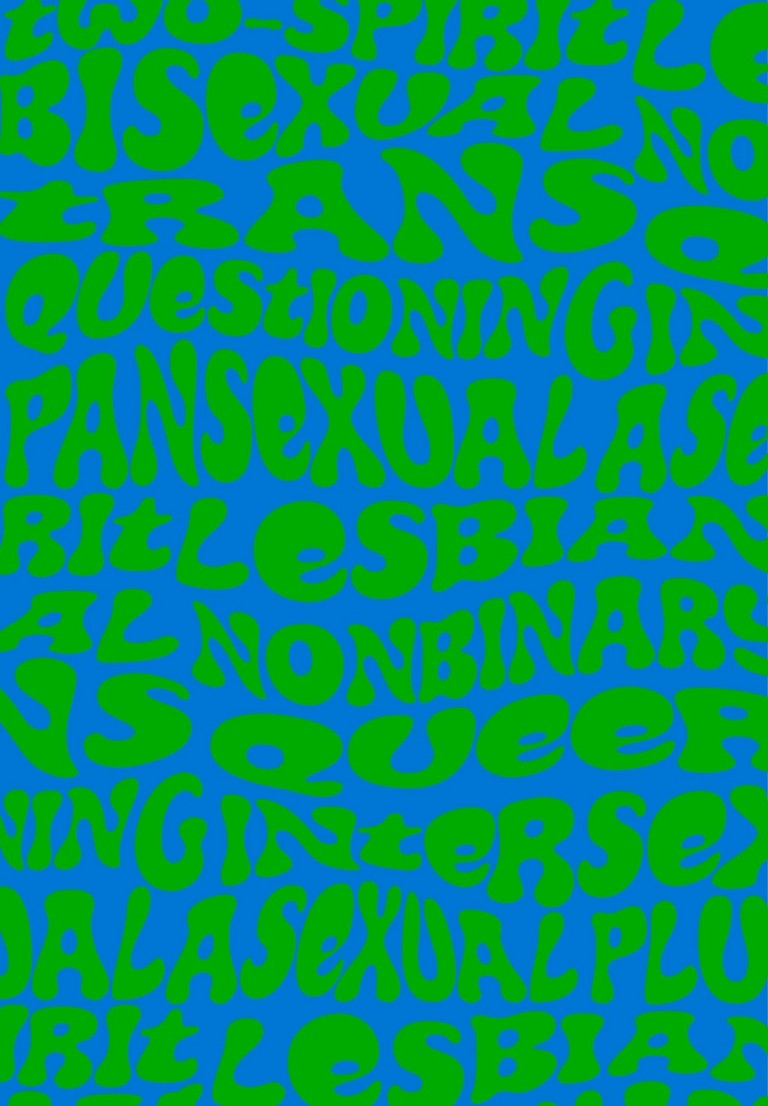 WE DON'T JUST SAY GAY
We say it all for 2SLGBTQ+ youth.
We say trans. We say lesbian. We say bisexual. We say pansexual. We say queer. We say intersex and asexual. We say questioning, nonbinary and two-spirit.
Welcome to our safe space for our LGBT+ community. A space to read, learn and educate yourself on the big issues of LGBT+ inequality. Here we want to encourage allyship and make sure our LGBT+ friends feel supported.
Take the pledge to support 2SLGBTQ+ youth
Join us in taking the pledge below to support 2SLGBTQ+ youth and help It Gets Better Canada by committing to stand up and speak out against hate and intolerance.
*From May 31, 2022 - August 31, 2022, $1 from every "Out For Love" Highlighter sold (up to $10,000) will go to It Gets Better Canada, a national charity that aims to uplift, empower, and connect 2SLGBTQ+ youth across Canada.
SOCIETY TELLS YOU THAT YOU DON'T FIT IN. WE'RE TELLING YOU THAT YOU DO. SOCIETY NEEDS TO CHANGE. NOT YOU.
NINE WAYS TO BE A BETTER ALLY
This Pride, we're doing more than celebrating. We're raising our voices to bring 2SLGBTQ+ issues to light. We're speaking out loud and we're here to make change. We see you. We stand with you. We support you.
We know not everyone is at the same stage in their journey to become a better ally. Some of you are already on the front line (we salute you), while some of you want to do more. Whether you're looking for ways to educate yourself, show your support or put your allyship into action, we've put together some things you can do to be that better ally.
LISTEN
Stop and take it all in. Sometimes the best thing you can do is to soak up everything. Take time out to actively listen to others' personal stories and experiences with mental health – whether it's through podcasts, case studies, biographies or your own 2SLGBTQ+ friends. It's time to get uncomfortable.
LEARN
Read up. Take those stories you've heard and find out more. Educate yourselves. Get beneath the skin of the issue, read stats and find out more about the mental health crisis within the 2SLGBTQ+ community. Lack of understanding and willingness to learn is just as harmful as discriminative systems. You've listened to experiences, now it's time to understand why.
PRONOUNS
Small things can make a big difference. Referring to someone as the wrong title can hurt. Be thoughtful. Pronouns are a huge point of stress for the trans community. We need to learn and understand how to properly use and normalize pronouns so that our transgender friends can feel seen. Start by adding your pronouns to your email signature or Instagram bio.
SHARE
Spread the word. Add to the awareness. The more people are informed, the quicker we lose any stigma. Share your findings with your friends, discuss with your colleagues and share on your social media. The silence must be broken. We need to speak out and shout out. The more open conversations we have, the better chance we have to make real change.
SUPPORT
Console people, be there for them, do what you can do to help. Learn how to ask your 2SLGBTQ+ friends how they really are. Don't be afraid to open up conversations with them. Be a listening ear and be a friend. Learn which direction to point your 2SLGBTQ+ friends if they need tailored support.
CHALLENGE
Call things out. Don't sit in silence. Tell someone when they're making a mistake and offer a solution for the future. Not sure what the best solution is? Then research it. You don't have to know everything; learning is the whole part of the process. The more learning, listening and reading you do, the more equipped you are to handle discrimination.
JOIN THE MOVEMENT, PROTEST
PROTEST
Do what you can to change perceptions. Follow social media pages, talk to friends, support policy change and find out how you can get involved. Showing up for your 2SLGBTQ+ friends is just as important as speaking up. When we're united, we're unstoppable.
DANCE
Protest, make noise, fight against the system, yes. But have fun. Dance. Pride is a party, too. Nothing can stop you having fun. Pride is a time for many to feel free and be themselves. It's a time for self-love. Loving yourself is rebelling against outdated systems and discriminative mindsets. Self-love is your superpower. So, go love yourself.
DONATE
There are lots of good causes fighting the good fight. Find them, research, support. However you can. Join us in taking the pledge above to support 2SLGBTQ+ youth and help It Gets Better Canada by committing to stand up and speak out against hate and intolerance.
"Never feel too small or powerless to make a difference."
1 Statistics from Equality Federation
2 Statistics from Center for American Progress
3 Statistics from The Body Shop Global Self Love Index