Brush On Bronze
Shimmer finish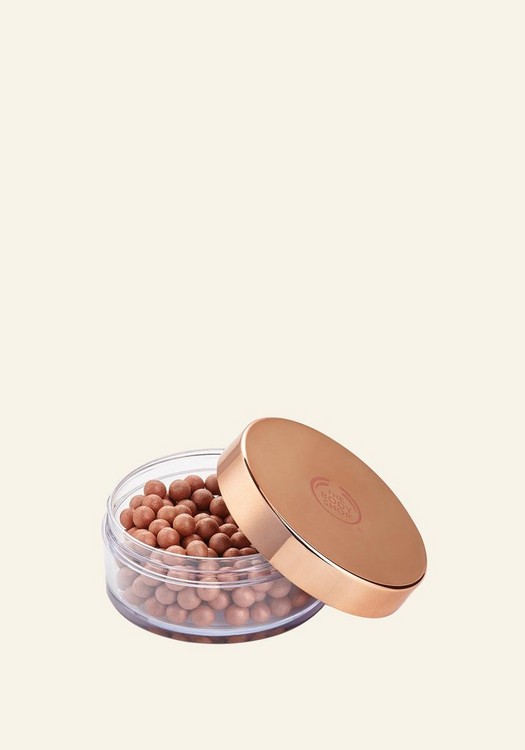 What does it do for you ?
Swirl a brush over our classic bronzing beads and give yourself a beautifully bronzed look minus the sun. With added marula oil our clever beads can be used for a luminous blush or for an all over sun-kissed glistening glow.
Bronzing beads
Natural-looking colour
Shimmering finish
Dermatologically testedCommunity Fair Trade marula oil
Ingredients
32
---
---
---
Nulla eget nuncleo.Curabitur sit amet nibhnunc.
Brush On Bronze
pisanio297
Posted date:
December 2017
In at nibh sit amet mauris ultriciescommodo.Pellentesque vel magna ac sapien elementum fringilla et eunisl.Nullam ut erat quis augue facilisissagittis.Donec luctus lobortis velit, vitae imperdiet ligula euismodid.
Was this helpful?
0 of 2 found this review helpful
---
In quis risus magna, nec blanditrisus.
Brush On Bronze
stephano992
Posted date:
November 2017
Proin nec conguerisus.Duis euismod conguesagittis.Nullam tempus ligula ac eros hendreritconsectetur.Praesent ultricies odio in nunc ultriciespharetra.Nam iaculis euismod orci quisultricies. Vestibulum luctus libero et urna imperdietmalesuada.In vitae libero risus, id auctornisl.Nunc sollicitudin, odio eu interdum lobortis, dui risus mattis eros, sit amet laoreet urna sem necnisi.Aenean vulputate mi non quam egestasconvallis.Mauris nisi erat, mollis quis rutrum et, viverra utmi.Suspendisse rhoncus, libero non vehicula sodales, nisl lorem vestibulum magna, non condimentum nisl est quisligula.Nullafacilisi.In tellus diam, mollis ac suscipit non, malesuada sedmetus.
Was this helpful?
0 of 5 found this review helpful
---
Donec vehicula velitdolor.
Brush On Bronze
antipholus284
Posted date:
October 2017
In accumsan temporscelerisque.Sed ac interdumlectus.Mauris mollis turpis sit amet neque porttitor ac venenatis mimollis.Pellentesque eget odioorci.Praesent sit amet turpis ullamcorper risus laciniaaliquet.Nam ut feliselit.Etiam feugiat sempervestibulum.Aliquam eratvolutpat.
Was this helpful?
1 of 1 found this review helpful
---