Global Glow Up Trends
We uncover the most searched for beauty trends in the UK and across the world. From haircare and bodycare, to skincare and makeup, discover the top glow up trends here.
The glow up revolution is upon us. Some beauty trends evolve over time, others come and go with the seasons. But no matter how you choose to glow up, there's always some that become an essential part of our day-to-day routines. We're keen to find out where around the world favours a red lip over a pink gloss, where in the UK prefers natural bushy eyebrows to threaded, and how these trends vary from city to city and country to country. By analysing hundreds of beauty-related Google searches, we've discovered the most searched for global beauty trends around the world.
Covering haircare, bodycare, facecare and of course makeup, read on to reveal the top beauty trends in your home country.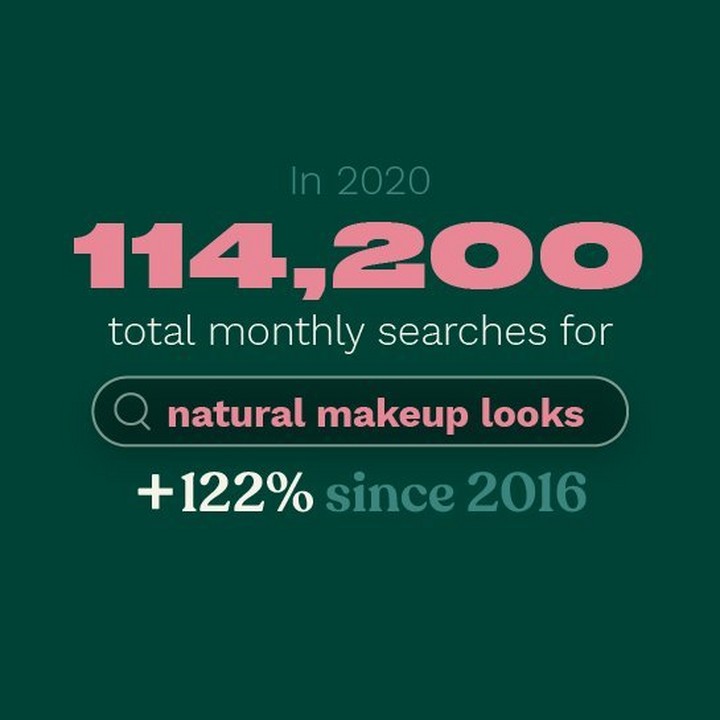 In 2020, less was more. 'Natural makeup looks' were the must-have beauty look in the UK.Nottingham (+73%), Plymouth (+73%) and Brighton (+71%) saw the biggest increases in searches to go au naturel between 2019 and 2020.
THE TOP NATURAL BEAUTY TRENDS AROUND THE WORLD
Believe it or not, 2020 was a big year for haircuts. Based on our findings, the most searched for natural beauty trend around the world is 'short hair styles' with over 1.4 million Google searches a month. When comparing searches per capita, our research shows that the UK tops the list of countries in the market for a mop chop.
But it's not just the UK that has a love for short hair, Guyana and Germany are embracing new changes too by searching the most for 'boycut hair style' (740k monthly searches) and 'bob haircut' (431k monthly searches).
Maintaining a golden glow all year around is next on our agendas, with 'spray tans' ranking fifth and 'bronzer' in seventh in the top 10 global natural beauty trends, reaching over 131k and 120k global searches per month respectively.
HOW THE WORLD SEARCHES TO GLOW UP
Looking beyond the top 10 trends around the world, let's break it down to skin, eyes, makeup, lips and hair.
Starting with skin. When it comes to achieving a healthy-dewy complexion, Belize is searching the most per capita for 'how to get rid of oily skin' and 'how to get natural glowing skin'.

Now for eyes. 'Eyebrow threading' is the most popular natural technique to keep brows in shape, reaching 315k global searches per month, led by beauty fans in the United States. On the other hand, people living in Monaco are opting to ditch the tweezers and keep a bushy brow shape, by searching the most for 'unibrow'.

Turning to lips. 'Red lipstick' is the most beloved colour globally, reaching 56k global searches per month with Brits reigning as the top country for adopting this bright and bold glow up, closely followed by Brazil.

How about makeup? People living in Paraguay are letting their natural beauty shine by searching the most per capita for 'natural makeup'. Also, residents in Poland are embracing their natural flush, by searching the most for 'pink blush'.

Last but not least hair. 'Short hair styles' tops the list and people in Russia are framing their glow up around their bone structures by searching the most for 'chin length bob'; with an increase of 43% since 2019.
Keep scrolling to find out which glow up trends landed the top spots across Europe and in the UK.
THE MOST SEARCHED FOR NATURAL BEAUTY TRENDS IN EUROPE
To identify how each European country chooses to glow up, we looked at hundreds of beauty-related Google search terms to discover the trend that's seen the biggest year on year growth in searches.
Google searches for 'straight eyebrow' have seen the biggest increase in Ukraine over the last year, rising by an incredible +3600%. Interestingly, The Netherlands and Greece have seen an increase in natural and thick 'monobrows' or 'unibrow' searches by +149% and +73% respectively.
Adding a subtle touch of colour to our eyes via, 'pastel eyeliner', is a rising trend across Europe. With Spain (+1000%), France (+840%) and the UK (+735%) acting as the trend setters for this makeup look.
From a dreamy pastel palette to a bold and fierce look, makeup lovers in Turkey and Norway are going wild with neon colours. Searches for 'neon eyeliner' and 'neon eyeshadow' have seen increases of +650% and +433% respectively.
Faux freckles is another notable beauty trend that is up and coming in Europe, with searches for 'how to make fake freckles' seeing big increases in Germany (+451%) and Belgium (+200%) throughout 2020.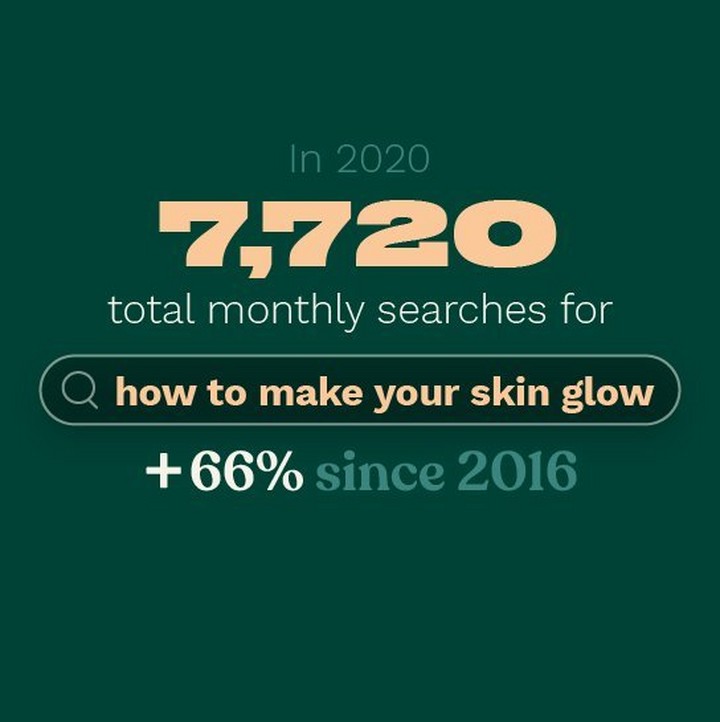 Brits are literally choosing to glow up, with a 66% increase in searches for glowing skin since 2016.Swansea (+200%), Dundee (+133%) and Plymouth (+100%) have seen the biggest increases for this trend between 2016 and 2020.
Methodology
• We analysed existing beauty reports to discover the beauty trends (such as Mintel) with the biggest growth in popularity year on year.
• We used Google Keyword Planner to find the most searched for global beauty trends based on keyword volumes from October 2016 to September 2020.
• We translated these keywords into the local language for each country included, then pulled country-level volumes for the same time frame. We also pulled keyword volumes at UK city level.
• Country and city populations were included in analysis to draw representative insights (per capita).