Seaweed Deep Cleansing Facial Wash
Vegan
For combination and oily skin
Rebalances and controls shine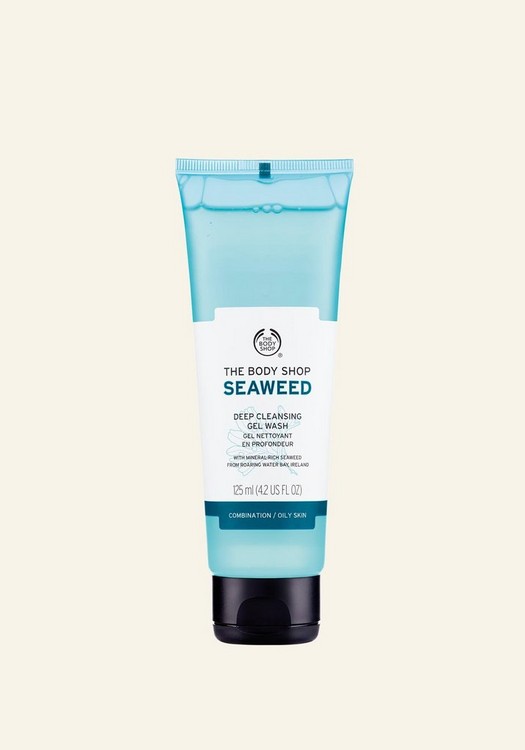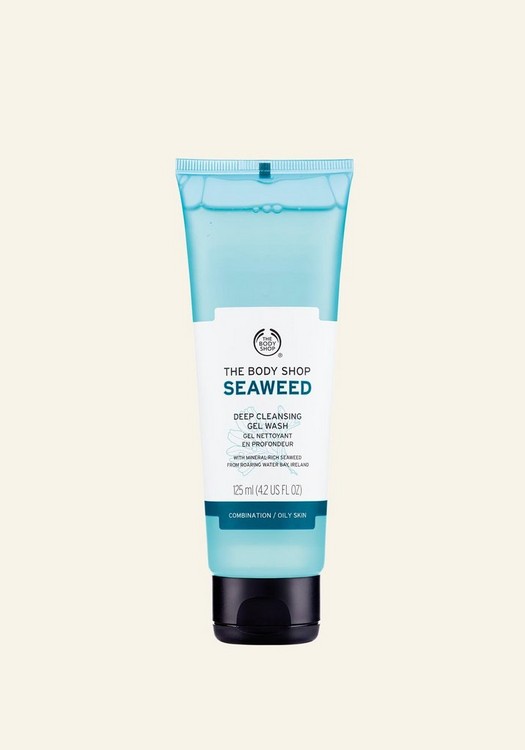 Invigorates. Freshens. Brings you into balance. Just like a dip in the ocean.
Our Seaweed Deep Cleansing Facial Wash gently purifies your skin and leaves it feeling refreshed and mattified.
If you're battling with an oily T-zone, dry patches and blemishes all at the same time, then finding a cleanser for combination skin can get a little confusing. The refreshing feel of this seaweed face wash for combination skin is a real treat as it glides across your visage. Skin feels cleansed of impurities and appears shine-free. You could say our Seaweed gel cleanser is like a breath of fresh sea air.
Why seaweed? Well, it's kind of a secret but since you asked, this face wash is enriched with wild bladderwrack seaweed from Ireland. Our formula helps skin feel softer and look balanced and mattified.
Interested? Keep reading to learn how to wash combination skin with our Seaweed Gel for fresher faces.
Washes away makeup, excess oil and impurities
A gentle formula for stress-free skin
Wake up fresh with skin that feels clean and mattified
Contains a little kelp from our friends on the south-west coast of Ireland
Seaweed Deep Cleansing Facial Wash
Seaweed Skincare Regime
for blissfully hydrating skin
133
---
---
---
Great product
Seaweed Deep Cleansing Facial Wash
Silky1
Skin Concern:
Enlarged Pores
Time using product:
1+ month(s)
This facewash is super product for me as i have combination skin which i find very hard to manage with skincare products. I am scared of using new products on my face. When i saw this, I wanted to give it a try and there it is. I never felt so great using any face wash before. This never made my skin dry as other facewash did. I bought this second time now. Highly recommend for combination skin.
---
Great everyday cleanser
Seaweed Deep Cleansing Facial Wash
JacqA
Time using product:
1+ year(s)
I love this cleanser. A great general daily face wash.
---
BEST FACE SCRUB OUT THERE !!
Seaweed Deep Cleansing Facial Wash
Ashnee
Time using product:
1+ year(s)
I have been using this face scrub for nearly 4 years and it is the absolute best! It is not only a great price but it also lasts for ages. You don't need a huge amount of it since it gets foamy when you scrub. I always use this every time I wash my face and it's nice and clean afterwards. 100% recommend. Great for combination skin.
---