Mango Softening Body Butter
For dry skin
48hr moisture
Vegetarian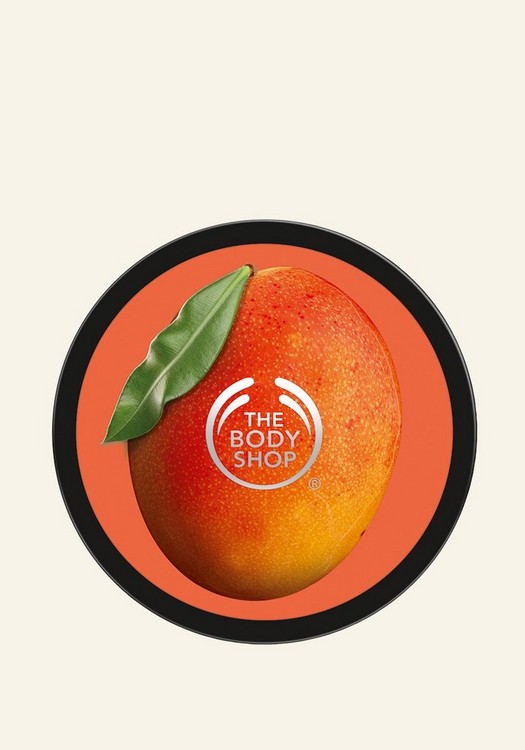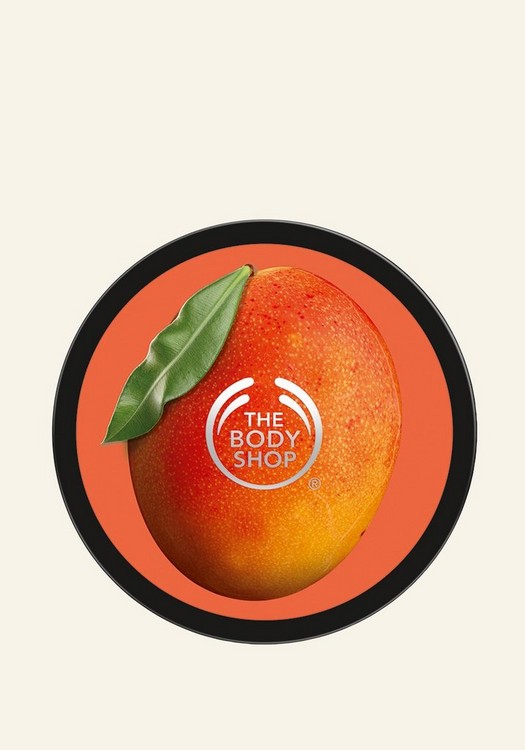 Fancy a trip to the tropics? Our Mango Softening Body Butter is your one-way ticket to softer, happier, holiday looking skin.
If your skin is a little on the dry side, or you simply love the scent of soft-squidgy nourishing mango, then our Mango Body Butter has your name on it. It's a rich, hydrating tub of goodness for the days when you want to give your skin a moment of buttery indulgence. A moment that will last for up to 48 hours.
It's enriched with Community Fair Trade mango seed oil from India, seducing your nose with the luxurious scent of sun-soaked mangoes, dreamy beaches and endless sunshine. And just like all of our famous Body Butters, The Body Shop's Mango Body Butter is infused with indulgent shea butter. Just smear it all over your limbs, bum and tum as it melts into your skin for that silky-soft feeling.
The Body Shop's Softening Body Butter is an exotic treat for the senses, skin too. But if you're new to us, you might be asking 'What is Body Butter?'. Not to worry, read our helpful guide and you'll have that body-popping feeling in no time.
A buttery, hydrating treat for dry skin
Enjoy 48hrs of precious moisture
Helps skin feel oh-so-soft and silky
Enriched with Community Fair Trade mango seed oil from India
Nothing greasy, nothing sticky, just smooth moisture that melts into skin
Complete your routine with our Mango Body Mist
Mango Softening Body Butter
Community Fair Trade mango seed oil
Helps skin glow like a juicy mango
Mango seed oil is brilliant for the skin, thanks to its high antioxidant content and ample Vitamin A and E.
Mango seed oil is a mini miracle. It's extracted from the kernel of the fruit, which would otherwise be chucked away. Every bit of the mango is used, which is why it's known as 'gold on the streets of India.'
We work with Manorama Industries in Chattisgarh, India to source our Community Fair Trade mango seed oil. Local women's cooperatives collect the mangoes from forest floor and hand-peel them, before the seeds are cracked and extracted for their precious oil.
Discover the Mango range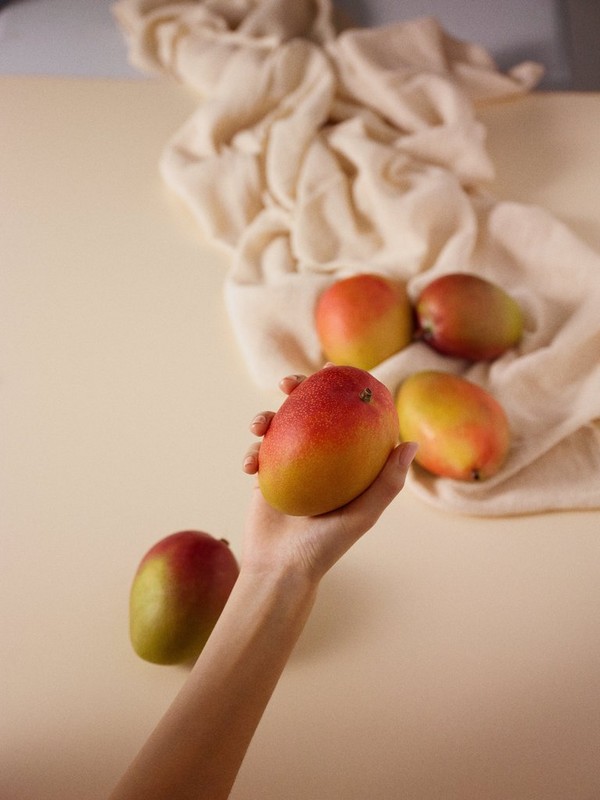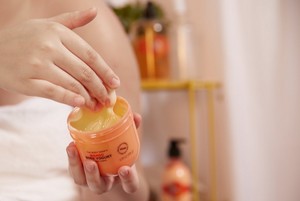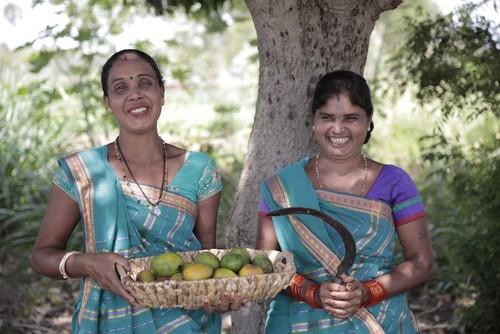 The women in these cooperatives are trained in harvesting methods and creating a sustainable source of income. They also work hard to help protect India's mango trees, so we can trust our trade isn't doing the world any harm.
139
---
---
---
Softer skin
Mango Softening Body Butter
Jeyco
Time using product:
1 month
Love the body butter, I used to use the satsuma range. First time using the mango. Just as good. Makes a difference after a couple of times using it. And it last the day
---
The best mango moisturiser!
Mango Softening Body Butter
ShehanaDT
Time using product:
1+ year(s)
The original and the best! I've been using this body butter for over 15 years and absolutely love it. It smells like summer.
---
The BEST body butters!
Mango Softening Body Butter
Ayse K
Time using product:
1+ year(s)
The body butters from the body shop are hands down my favourite body moisturisers. They are rich, deeply moisturising, beautifully scented, and leave you with marshmallow skin. I've been a fan for years now and new or old recipe this stuff is amazing. Personal faves are almond milk honey, mango, shea and strawberry!
---