Fresh Raspberry Gel Body Scrub
Juicy, fruity scent
Fruity, pulpy texture
Softening and exfoliating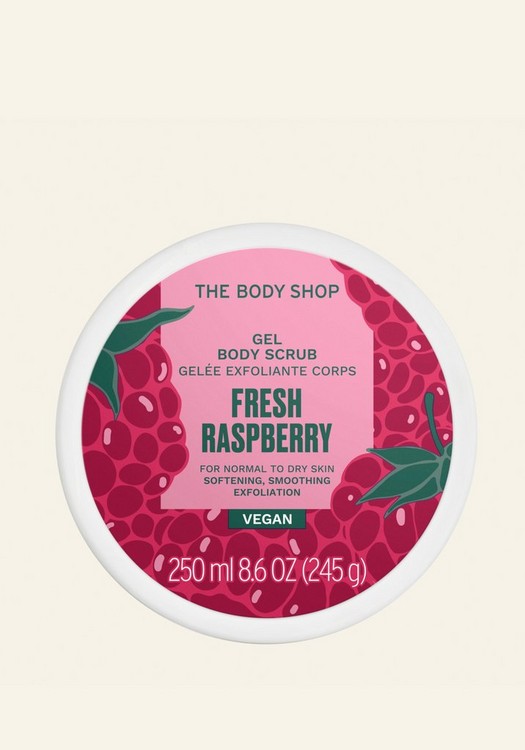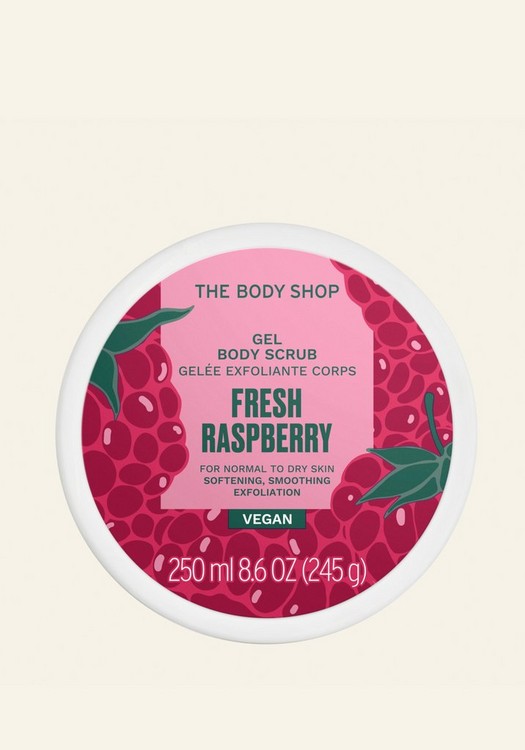 它有何功效?
What does it do for you?

Scrub up a treat with this new special edition body scrub. Made with raspberry seeds, the scrub has a lovely pulpy texture that gently exfoliates your skin, leaving it feeling cleansed, refreshed and smelling like a punnet of raspberries.

A brilliant addition to your shower routine, buff a handful of scrub into damp skin (we're a fan of the circular motion) before following with the matching shower gel for a fragrant burst of summer fruits.

But you're here for the best bit – the smell. The special edition Fresh Raspberry range smells like real juicy raspberries ripe from the pick-your-own: tangy, juicy, with a hint of green.
Fruity, pulpy texture
Gently smoothing, softening exfoliation for your body
Juicy, fruity scent
For normal to dry skin
Enriched with raspberry seeds and fruit extract
成份