Argan Body Butter
For very dry skin
96hr moisture
Vegan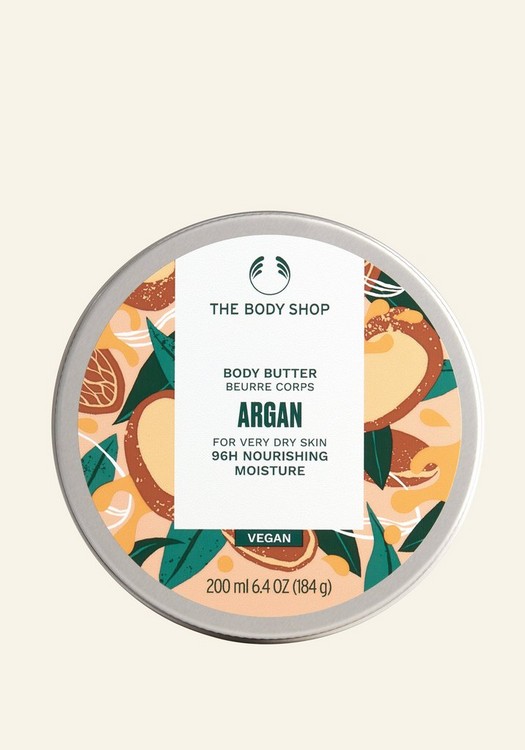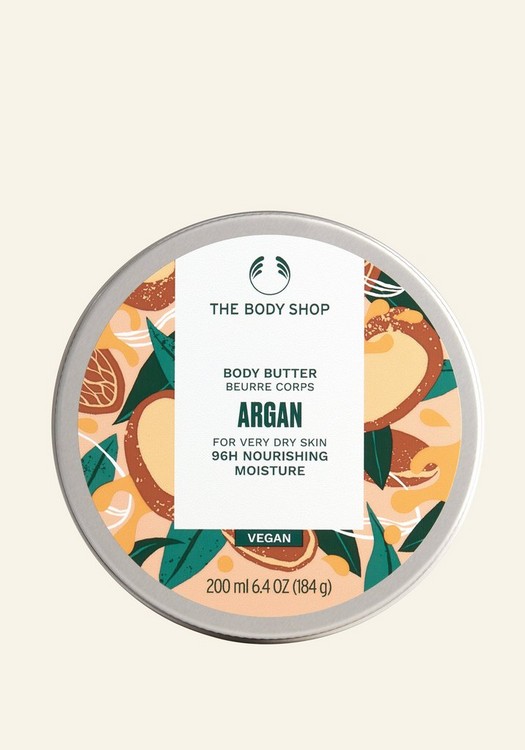 它为您做了什么?
Love and nourish very dry skin like never before with our best ever Argan Body Butter.

Now made with 95% ingredients of natural origin, including argan oil, handcrafted Community Fair Trade shea butter from Ghana and Community Fair Trade organic babassu oil from Brazil, our body moisturiser leaves seriously dry skin feeling softer, smoother and intensely nourished with 96hr moisture. It even gives you a natural-looking glow.

We've also improved the scent, so you can smell nuts.

This nutty, intensely creamy Body Butter comes in recyclable packaging* made with an aluminium lid and 100% recycled plastic tub, including Community Fair Trade recycled plastic from India. This means you can love your planet every time you love that beautiful body.

Slather on our non-sticky, non-greasy moisturiser sparingly or generously. Seriously. Loving yourself never felt this good.

*Where local facilities allow.
Body moisturiser
Perfect for very dry skin
Nourish and protect skin with 96hr moisture
Smell nuts
Made with 95% ingredients of natural origin
Certified by The Vegan Society
Dermatologically tested
成份
社区公平贸易乳木果油
深度滋润干燥肌肤和头发
世世代代以来,乳木果油一直被加纳妇女用来护肤,抵抗从撒哈拉沙漠吹来的干燥的风。乳木果油质地丰蕴,富含果脂,高度保湿滋润,有效呵护肌肤,并惠及产地社区。一瓶 200 毫升的乳木果身体润肤霜蕴含 36 颗乳木果的果脂。乳木果脂丰富。按特定数目添加。
逾 25 年来,我们一直与加纳的 Tungteiya Women's Shea Butter Association 合作。我们备受欢迎的身体润肤霜中采用的乳木果油,是由来自该联盟逾 600 名妇女使用世代相传的工艺手工制作。
这一合作伙伴关系由我们的创始人 Anita Roddick 建立。我们为此倍感自豪。
探索乳木果系列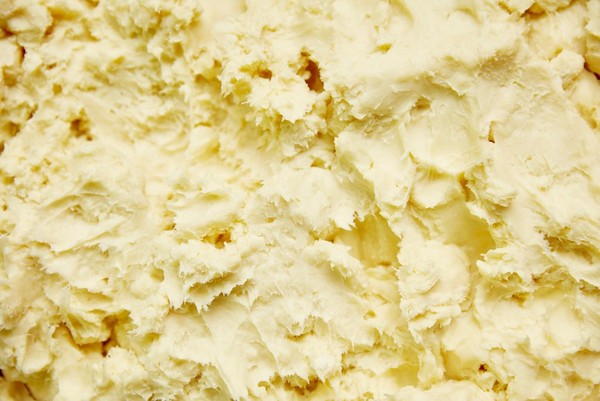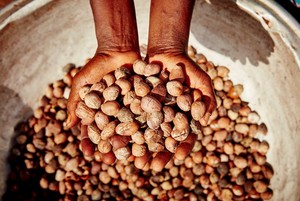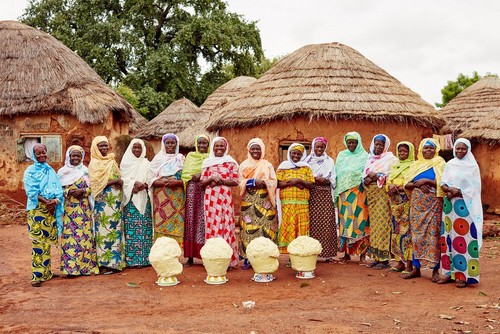 我们以公平价格开展贸易,帮助当地妇女实现财务独立。我们还投资当地社区项目,成立的社会基金目前已惠及逾 45,000 人,包括医疗保健、卫生和教育项目。