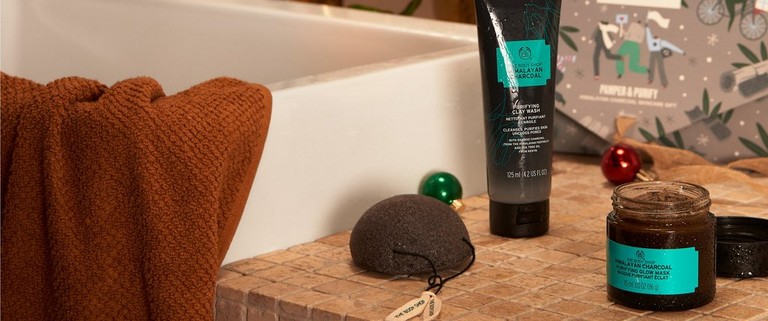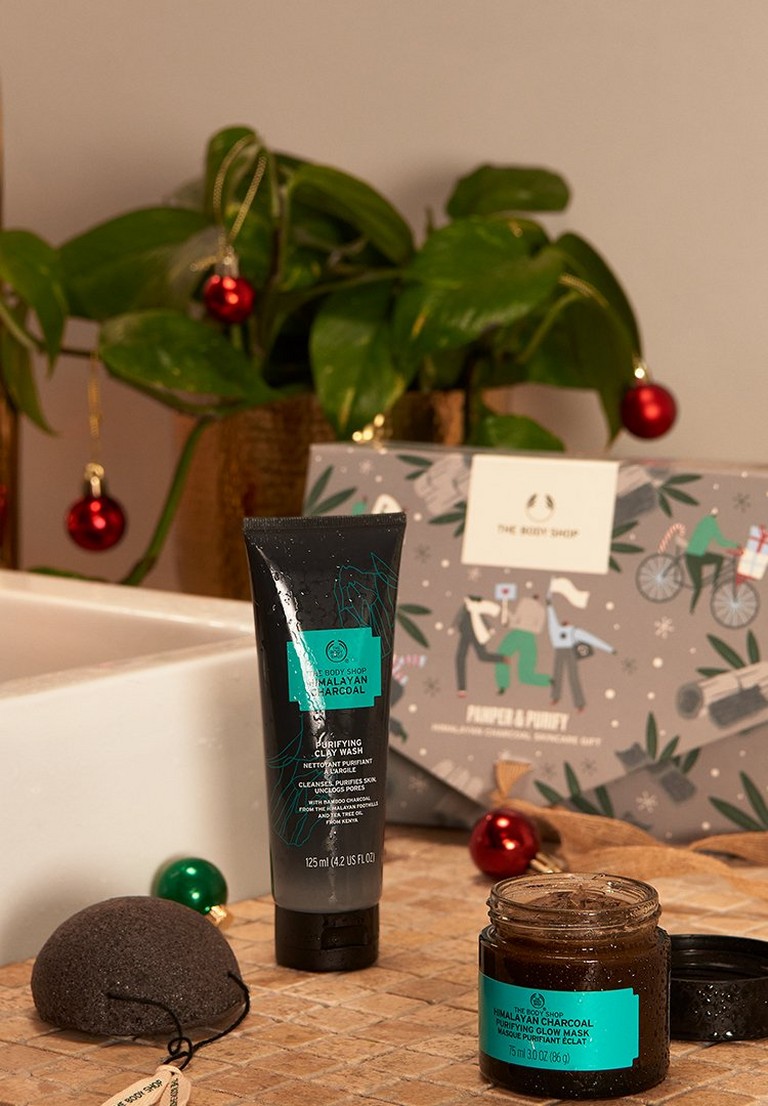 VEGAN GIFT IDEAS
Your search for vegan body products just got a whole lot easier. From vegan body care, vegan soaps, vegan moisturizers, vegan body wash, we've got your body care routine covered top to toe.
GO VEGAN THIS HOLIDAY WITH OUR AMAZING NEW GIFTS & GOODIES
Are you vegan or shopping for plant-based pals? This season, we're making it super easy for you, as we have more vegan gifts than ever before. Jam-packed with body-loving, skin-singing goodness, our vegan gifts are perfect for every body – vegan or not. Read our vegan gift guide below to get some ideas or go straight to our goodies here.
And don't forget, you'll be helping to spread the joy even further by shopping with us this holiday, because we'll be donating to organizations that help support caregivers and shining a light on their ultimate acts of selfless love.
VEGAN STOCKING FILLERS
The holidays just wouldn't be the holidays without one or two little treats stuffed in our stockings. We have lots of joy-filled vegan gifts that are $10 and under, making them the perfect stocking fillers.
Joy & Jasmine Mini Gift
Treat someone special to our festively fragrant Joy & Jasmine Mini Gift set. Our festively floral treats are infused with jasmine extract from India and notes of orange flower, rose and sensual jasmine.
Shop now
Kindness & Pears Mini Gift
Get those festive vibes every time you cleanse and nourish this holiday with our Kindness & Pears Mini Gift. Give this body-loving, vegan holiday gift to someone who deserves a festively-scented treat.
Shop now
LOVE & PLUMS MINI GIFT
Treat someone special to our festively fragrant Love & Plums Mini Gift set. Our festively juicy treats are infused with plum extract from Turkey and notes of plum sorbet, peony and comforting musk.
Shop now
VEGAN GIFTS UNDER $20
If you're not sure which ingredients make it onto the vegan naughty or nice lists, it can be a little nerve-wracking to know where to start. Don't worry. We've got you covered with this roundup of our favorite little surprises to help you pamper your vegan besties.
FEELS & FESTIVITY
HAND CREAM TRIO
The perfect festive pick-me-up for hydrating palms and pinkies, treat them to our Feels & Festivity Hand Cream Trio. This holiday gift set comes with three gorgeously scented Hand Creams: seriously sweet Kindness & Pears, enriched with pear extract from Italy, juicy Love & Plums, enriched with plum extract from Turkey and festively floral Joy & Jasmine, enriched with jasmine extract from India.
Shop now
HIGH FIVE & THRIVE
HAND CLEANSE GIFT
Treat them to a squeeze of sunshine with this nifty hand care set. It includes Mango Hand Cleanse Gel, for tropical-scented and squeaky-clean hands on-the-go, and our Mango Hand Balm, which leaves palms and pinkies feeling softer and smoother.
COMING SOON
Creamy & Christmassy Body Butter Trio
Our Creamy & Christmassy Body Butter Trio gift set is the perfect treat for spoiling festive fragrance lovers. Our trio of creamy Body Butters is made with 96% ingredients of natural origin, including handcrafted Community Fair Trade shea butter from Ghana. And they all leave skin feeling loved, softened and nourished with 96hr moisture.
COMING SOON
VEGAN SKINCARE GIFTS
We have the perfect vegan skincare gifts for loving every skin type. From mellow moisturization to glow-getting masks, these holiday gifts will ensure you're on their nice list forever.
FESTIVE & FRESH DROPS OF YOUTH™ SKINCARE GIFT
Smooth things over this holiday with our vegan Festive & Fresh Drops of Youth™ Skincare Gift. A vegan pampering treat for the skincare lover in your life (including yourself). It doesn't get much better than this.
Shop now
SLATHER & GLOW FACE MASK GIFT
This mini mask trio has everything you need to whip skin into tip-top condition in just 15 minutes. Smooth on our vegan, skin-tingling Himalayan Charcoal mask to help purify skin and give it a little glow. Give skin a wakeup call with Nicaraguan Coffee mask. Or help clarify and polish with our refreshing Chinese Ginseng & Rice mask.
Shop now
PAMPER & PURIFY HIMALAYAN CHARCOAL SKINCARE GIFT
Give skin some intense TLC this holiday with our Pamper & Purify Himalayan Charcoal Skincare Gift set. This vegan gift set is the perfect stocking filler or under-the-tree surprise for skincare lovers.
Shop now
VEGAN BODY CARE GIFTS
We've got plenty of ways to pamper every beautiful body – pocket-sized hand creams to keep palms and pinkies feeling hydrated, fragrantly fruity goodies to make a splash at bath time, and hydrating heroes like our famous Body Butters to leave skin feel seriously nourished. Spread the love (literally) with these body-loving beauts.
CREAMY & DREAMY COCONUT MINI GIFT
Give very dry skin the TLC it deserves with our Creamy & Dreamy Coconut Mini Gift set. Slip this holiday gift into their stocking or give as a Secret Santa surprise.
Shop now
COMFORT & CHEER BODY BUTTER TRIO
Three of our best ever Body Butters in Almond Milk, Moringa and Mango to love that body with 96hr moisture. Now made with at least 95% natural-origin ingredients, they feature new recyclable packaging, with aluminum lids and 100% recycled plastic tubs, including Community Fair Trade recycled plastic from India.*
Shop now
LOVE & PLUMS ULTIMATE GIFT
Our Love & Plums Ultimate Gift set really is the ultimate holiday treat for festive fragrance aficionados. These festively juicy treats are infused with plum extract from Turkey and notes of plum sorbet, peony and comforting musk. Go all out and give them a whole body care routine.
Shop now
VEGAN HAIRCARE GIFTS
Our hair is an extension of us. It's a way to embrace and celebrate our identity, pride and self-expression. That's why we've now made all of our haircare routines better than ever and completely vegan, so every body can power their unique dos their way. Your vegan hair goals are now just a shower away.
SHAKE & SWISH GINGER HAIRCARE GIFT
This holiday, say 'see ya!' to dry scalps and weak hair with our soothing Shake & Swish Ginger Haircare Gift set. Infused with ginger essential oil and white willow and birch bark extracts, this gift set is perfect for anyone who wants to soothe their noggin.
COMING SOON
VEGAN MAKEUP GIFTS
Our vegan makeup gifts will put a smile (and maybe a little sparkle) on your plant-based pal's face during the holiday party season and all year round.
FLUTTER & FLICK EYE MAKEUP GIFT
For the makeup lover in your life, treat them to our Flutter & Flick Eye Makeup Gift set this holiday. A big night out has never been more appealing.
Shop now
OWN YOUR NATURALS EYE SHADOW PALETTE
Our ultimate do-it-all palette, packed with 12 high-pigment shades from soft nudes to shimmers to take you from AM to PM. Enriched with marula oil from Namibia, they build and blend like a dream.
Shop now
Calm & Chamomile Cleansing Gift
Gently remove the toughest makeup this holiday season with our Calm & Chamomile Cleansing Gift set. Enriched with chamomile extract, this vegan duo is perfect for holiday party aficionados with sensitive skin.
Shop now
*Where local facilities allow.
**Achieved when used as a full routine of shampoo, conditioner and hair mask. Visibly repairs hair.