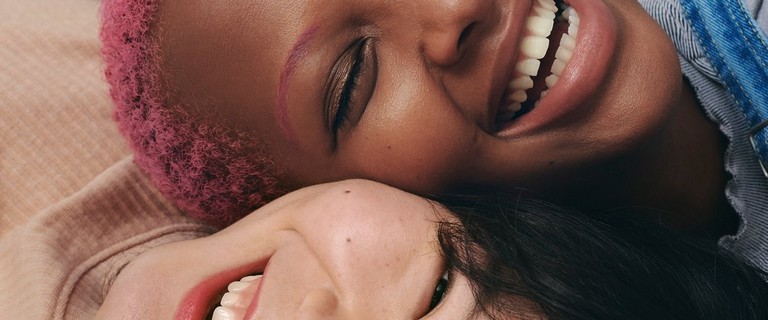 Valentine's day gift ideas
Whether it's to yourself or someone else, gifting comes from a place of love. It represents thoughtfulness, a language of love and spreading happiness.
For whoever you love – your crush, your BFF and yourself – our gorgeous gifts are guaranteed to make them (and you) feel special. From fragrance favorites to seriously superb skincare sets, our pampering picks are packed with tender loving care.
Love is an action that starts from within. Saying 'I love me' is one thing, but showing 'I love me' is another. This Valentine's Day, don't forget you are a gift to yourself and all those around you.
Shop by loved one
Did someone call Cupid? We've been playing matchmaker and found a perfect pairing for everyone you're celebrating this V-day.
Gifts for friends
Get your Galentine's on with our pampering goodies. Our biodegradable sheet masks work their magic in just 15 minutes. Pucker up with our fruity Lip Juicers and refresh in a spritz with our lightly fragrant Body Mists – great for girls' night.
Shop gifts for friends
SHIPPING CUTOFF DATES
We'll do our best to have your goodies delivered by February 14th but can't guarantee it. Check out the last day to place your order by viewing your preferred shipping method and state below. This information is meant as a general guide only, as there may be additional delays experienced by the shipping providers during this busy period. Please place your order well in advance of the indicated dates.
Ground Shipping
*These dates are estimates only
Feb 2:
Washington, Oregon, California, Nevada, Idaho, Utah, Arizona, Texas
Feb 3:
Montana, Wyoming, Colorado, New Mexico, North Dakota, South Dakota, Nebraska, Kansas, Oklahoma, Minnesota, Iowa, Wisconsin, Illinois, Arkansas, Mississippi, Michigan, Indiana, Kentucky, Tennessee, Pennsylvania, New York, New Jersey, Connecticut, Vermont, Maine, Massachusetts, Rhode Island, New Hampshire, Missouri, Louisiana
Feb 4:
Ohio, West Virginia, Virginia, North Carolina, South Carolina, Georgia, Alabama, Florida, Maryland, Delaware, Washington D.C.
TWO DAY SHIPPING
*These dates are estimates only
**Feb 7:**
All States (Hawaii and Alaska ALWAYS ship 2nd Day Air)