Tea Tree Oil
For oily, blemished skin
Purifying
vegan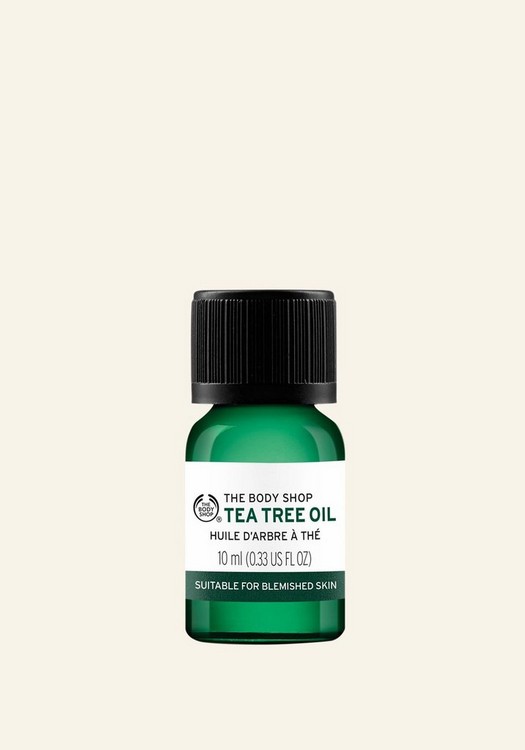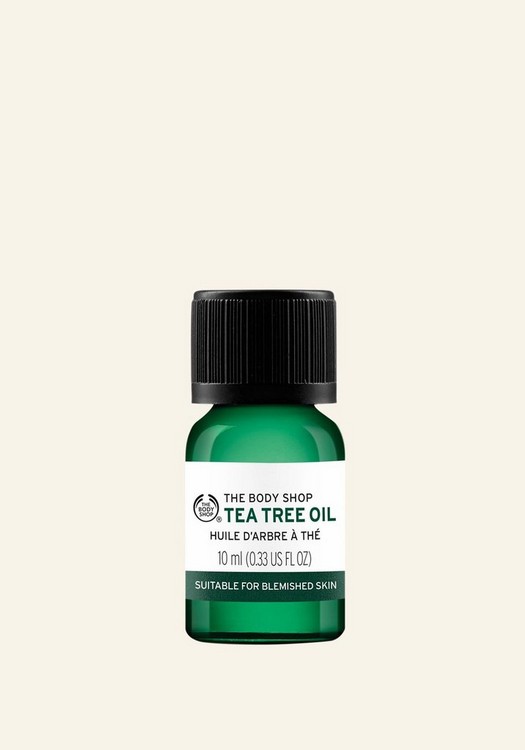 "I always use it at night on some spots or break outs and I wake up with my face feeling awesome!"
What does it do for you ?
This purifying facial oil works with your skin so you can target blemishes and live beautifully confident every day. It's brilliant for oil-slick skin that gets blemishes when it's having a bit of a day. This bottle is little enough to fit inside your pocket, but you shouldn't underestimate its power.
Don't be afraid to top up on the daily for clearer-looking skin. It's a small but mighty oil, and only takes one or two drops.
Still not convinced? We use naturally-sourced tea tree oil from our Community Fair Trade partners in Kenya to use in these little green bottles. This stuff is powerfully purifying. And so refreshing you can smell it.
If that sounds right up your street, we have a whole Tea Tree skincare range to look after oily, blemished skin and help keep things looking clearer and purified. Tag the oil onto your full Tea Tree routine or go ad hoc. It's all good.
Purifying facial oil
Perfect for oily and blemish-prone skin
Use daily or to target blemishes on your face
Feels super refreshing
Ingredients
Community Fair Trade tea tree oil
Small but mighty
Known for its naturally purifying prowess, tea tree oil has always been a winner for oily and blemished skin. That's why we love it in our Tea Tree skincare range.
Our Community Fair Trade tea tree oil is sustainably sourced in Kenya. We partner with a number of independent farmers who steam-distil the leaves within 12 hours of harvest, to make sure we're bottling our purest and most potent oil. The oil from around 15,000 tea tree leaves goes into every 20ml bottle of Tea Tree Oil.
We take a lot of pride in making sure we source the highest quality ingredients, while making sure they're having a positive impact on people and the planet.
Discover the Tea Tree range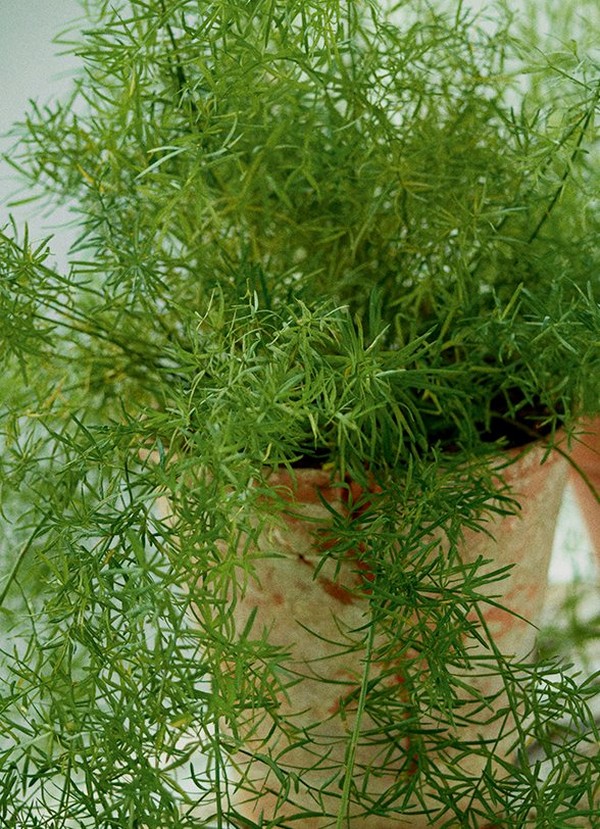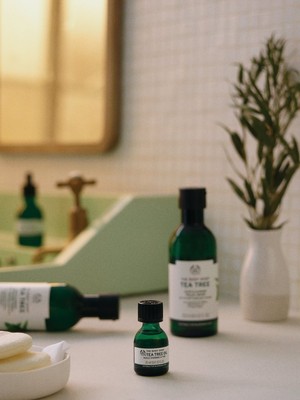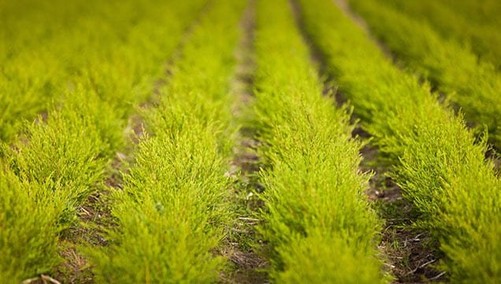 Our trade provides a fair price and stable income to hundreds of farmers belonging to Kutoka Ardhini (which means 'from the ground' in Swahili) in rural Kenya, where employment opportunities are low.
505
---
---
---
Xkarinax
Posted date:
September 2019
I always use it at night on some spots or break outs and I wake up with my face feeling awesome!
Was this helpful?
1 of 27 found this review helpful
---
FromExperience
Time using product:
1 month
Posted date:
February 2021
I had a bottle from a long time ago and the tea tree oil was strong/potent. When I dab a little of it on my cystic acne, the next day it will reduce in size, redness and pain. With this bottle, I immediately knew something is wrong. It was light and seem diluted. I have dab A LOT of it on my acne for a few days and no result! What's going on with the quality? Will not buy again.
Was this helpful?
0 of 0 found this review helpful
---
Amazing for cystic acne
Tea Tree Oil
Aardlp
Time using product:
1 week
Posted date:
February 2021
This product came in a sample pack during the holidays. I had never used it before. I usually require a trip to the dermatologist for cystic acne about once a month. When they were closed for the holidays, I decided to try anything, and used this oil. Following the instructions, I put 1 drop on my my hand and then dabbed it onto the breakout. The next morning the swelling was down significantly, to where it didn't hurt anymore. Within 2 days, the bump was gone completely. This stuff is amazing! I highly recommend!
Was this helpful?
1 of 1 found this review helpful
---
105 questions and 198 answers
---
I have in my face spots , blemishes , and wounds because of blemishes beacause i can't wait till they gone so i am trying to pop it , but they became worst , can i use tee tree products for all of this problems in my face and is it suitable for this kind

1 answer
Could I use the tea tree oil for back acne?

1 answer
How to use it for redness n breakouts on my face related to rosaces

1 answer