Drops of Glow Lustre Finish
For dull skin
Vegan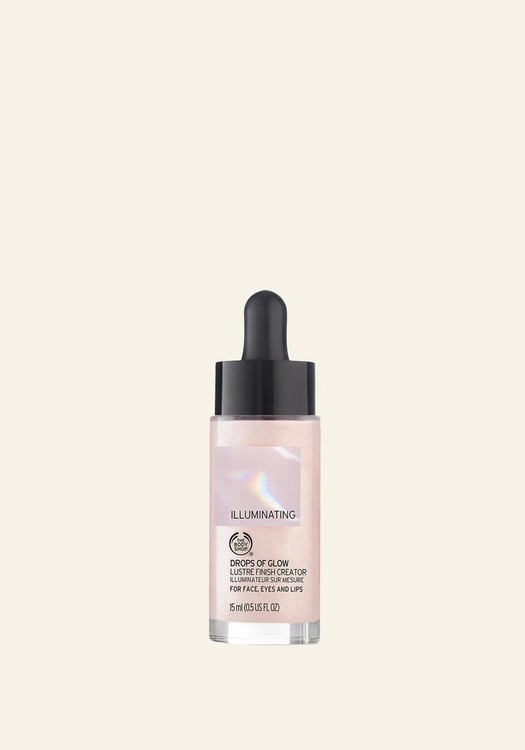 What does it do for you ?
Meet your versatile new strobing obsession Drops of Glow Lustre Finish Creator. A one-stop shop for the girl on the go, you can use this clever blend on its own or mixed with your favorite beauty products for instant luminosity anywhere, any time. From giving your foundation healthy-looking radiance or going all dewy with your day cream, you are one drop away from lighting up your look. Highlight your cupid's bow, get your cheekbones chiselled, accent your eyes by using as a topcoat to eyeshadow… the possibilities are endless.
Ingredients
11
---
---
---
OK product
Drops of Glow Lustre Finish
It's hard to review because when I first time opened up the package, I thought they sent me a used one. It's just not picking up what's inside with the spoil. It's just hard to get what's inside and it contains very small amount (maybe ask for sample is better). Other than that, I think the product is working ok.. but then hard to tell because I gave up to use it.
Was this helpful?
0 of 3 found this review helpful
---
Wow just wow
Drops of Glow Lustre Finish
I have found that it's best to apply moisturizer, then this glow where you want To highlight, then apply the body shop foundation on top of this glow. Putting it on top of foundation is actually TOO glowy for me. But a tiny bit goes a LONG way. I use my fingers and tap to apply it. I use it without makeup too. It's AMAZING. Kind of pricey but for the quality I'll pay for it! However, it's a very white glow. And I myself am a redhead so that's saying a lot. I think they need to make another shade that is gold instead of silvery like this one. Gold would be more subtle in some instances. Great job though TBS! Love your foundation too!
Was this helpful?
1 of 5 found this review helpful
---
Totally worth
Drops of Glow Lustre Finish
This product is good. It gives a natural glow effect when applied. Doesn't get too glossy. I love it!
Was this helpful?
1 of 2 found this review helpful
---
3 questions and 8 answers
---
Do you get all three bottles?

1 answer
Is this non-comedogenic?

2 answer