Shine Lip Liquid
For high shine
Non-sticky, long lasting colour
Vegan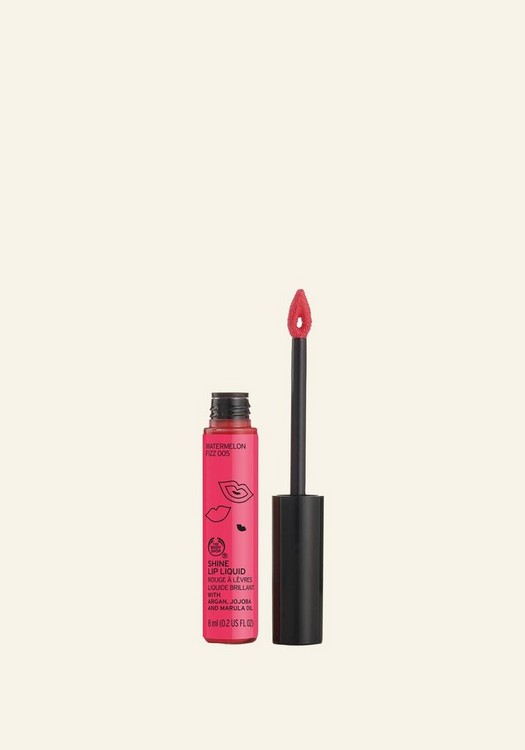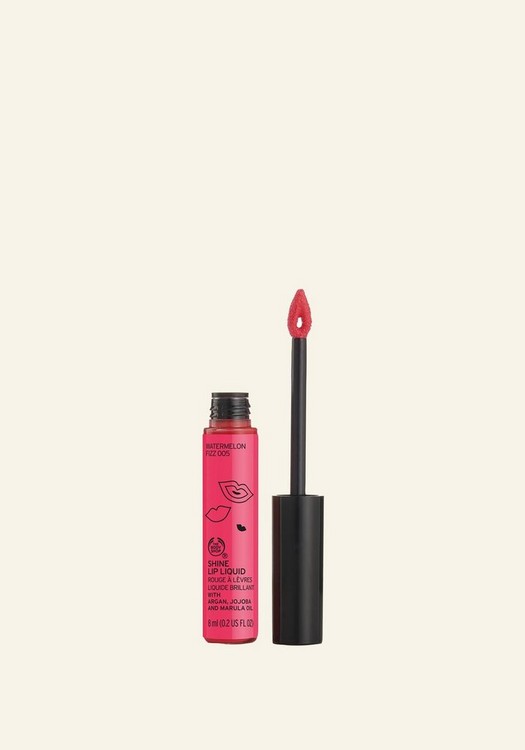 "I did not expect them to be this good."
What does it do for you ?
Simple. This liquid lipstick is for the days when you fancy a bit of extra shine on your lips.
Introducing our Shine Lip Liquid – a shiny, non-sticky blend of lip-smacking goodness. It's the disco ball of lipsticks, only without the awkward dance moves.
This long-lasting liquid lipstick deserves top spot in your makeup bag and here's why: it's enriched with jojoba oil, marula oil and argan oil, so it's the shiny way to keep your lips feeling nourished all day long.
Uber-moisturising and a pleasure to apply, our liquid shine also gives pouts power with lasting colour and sheen. Did we mention it's non-sticky? Yep, apply as much liquid lip gloss as you can handle without getting a mouthful of hair as soon as you step outside.
With a variety of illuminating shades to choose from, it's easy to find one that compliments your skin tone. Make a statement with Cherry Gum red, go natural with Apple Taffy or have some fun with Watermelon Fizz. Either way, you'll love your juicy plump-looking lips.
Glossy and well-conditioned lips (the dream)
Give a kiss of sheer colour
Smooth and lightweight
Nothing sticky here, just pretty-looking lips
Ingredients
18
---
---
---
I did not expect them to be this good.
Was this helpful?
1 of 13 found this review helpful
---
Love it, didn't think I would -makes lips so soft
Shine Lip Liquid
RRKK
Posted date:
January 2021
I really love it. I didn't think I'd be want any "makeup" and bought this for also lipbalm and sparkle effects. There is not much sparkle at all (not visible), but it makes my lips so soft I've never known this before. They just look so good and not dry! And the lippy balm dries them out! Somehow this gloss is so much better, I use it as my lip balm :D very slight Holo/blue undertone, but not pronounced. Glossy effect, lasts at least hours but my lips look good / healthy the whole day. And it smells like bubble gum. I was really pleasantly surprised, didn't think Id use but I love it. Easy to apply too (and hygienic compared to lip tub)
Was this helpful?
1 of 2 found this review helpful
---
Feels great
Shine Lip Liquid
Cambria
Time using product:
1 week
Posted date:
January 2021
I'm very pleased with this product. It has a luminescent purplish glow when applied and a hint of flavor. It feels moisturizing and not too oily on my lips. It doesn't last long though, needs re-application but so far it hasn't dried out my lips and feels pretty good.
Was this helpful?
1 of 1 found this review helpful
---
2 questions and 4 answers
---
Has anyone ever tried the black licorice shade? I was wondering how it looks on, and if it really tastes like licorice.

1 answer
Do these have a taste?

1 answer