Lip Juicers
For dry skin
Fruity scent
Vegan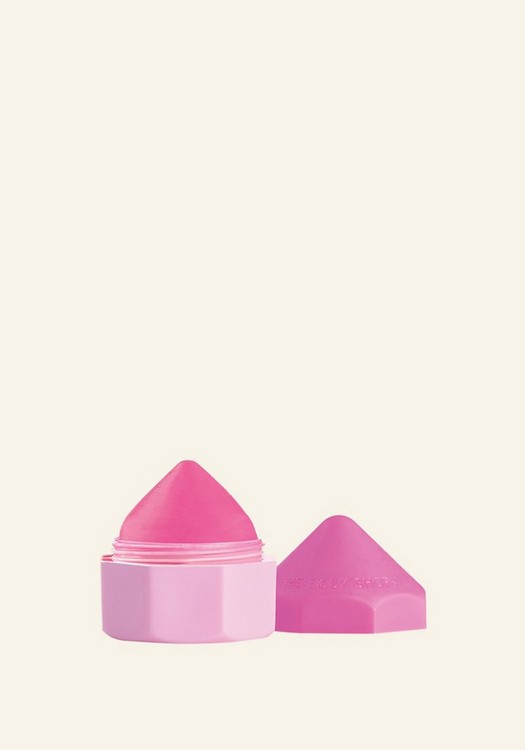 Get fruity with these 100% vegetarian, moisture-boosting lip juicers. Scented with irresistible smoothie-inspired combinations, those lip balms are perfect for summer. With blends of naturally derived extracts and five mouth-watering fragrances, our Lip Juicers easily glide onto your lips for a smooth, soft and soothing finish. These super-cute lip balms are perfect carrying with you everywhere you go.
100% Vegetarian Lip Juicers
Lip moisturizer with naturally derived extracts
Summer lip balm with 5 Collectable Shades
5 mouth-watering fragrances: Strawberry, Pomegranate & Aloe; Raspberry, Beetroot & Ginger; Kiwi, Kale & Watermelon; Acai, Blueberry & Dragon Fruit; Coconut, Passionfruit & Carrot
Community Fair Trade shea butter, marula oil and organic olive oil
Raspberry, Beetroot & Ginger
Community Fair Trade shea butter
Intensely nourishing for dry skin and hair
Shea butter has been used for generations to help Ghanaian women protect their skin from the dry Saharan winds. Its rich texture and high fat content makes it intensely moisturising, which is good for skin and good for the community. Every 200ml tub of Shea Body Butter is packed with the butter of 36 shea nuts. It's a lot. We counted.
We've been working with Tungteiya Women's Shea Butter Association in Ghana for over 25 years. Over 600 women from the association use traditional techniques handed down through generations to handcraft the shea butter that fills our favourite Body Butters.
It was our founder, Anita Roddick, who started this partnership, and it's something we're really proud of.
Discover the Shea range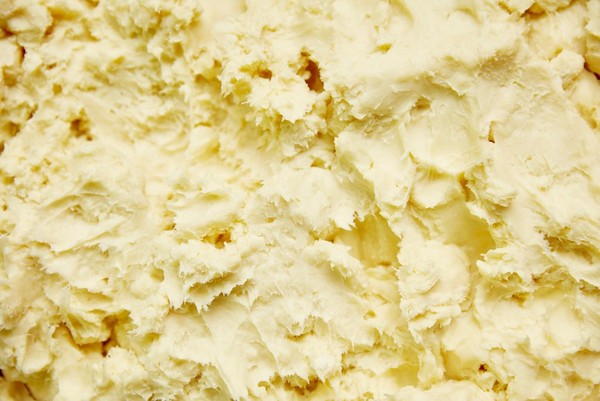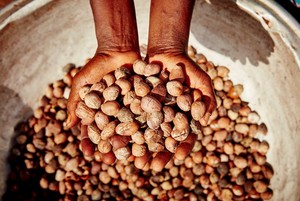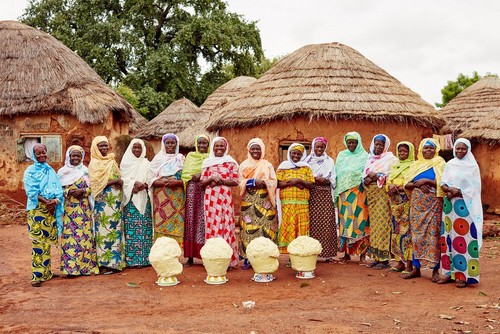 Our trade provides a fair price and financial independence for the women. We also pay a premium to invest in community projects, and today over 45,000 people benefit from the social fund – including healthcare, sanitation and education projects.
27
---
---
---
Absolutely LOVE These!
Lip Juicers
LAFCT
Time using product:
1 week
My two FAVs are the Raspberry for its beautiful pink tint that stays on, even through mask wearing. One night, I forgot to wash it off and was wiping it off my lips (not even the pillowcase!) in the morning. Now, that's staying power!!! And the Blueberry for its absolutely delicious scent, even though the tint isn't as vivid as the Raspberry. A FAV for the scent (but not really the color) is the Mango -- just like a ripe, juicy mango! They do soften lips, too, but I enjoy them for the fragrance (and color of the raspberry). Shape is very easy to apply for coverage; reminds me of a Hershey's kiss! Product description lists these as perfect for summer, but if you're a fruit lover like I am, you'll want to use them year-round, particularly during the harsh winter season, noted for drying lips in the colder climates. I'm hooked on these and appreciate the way they stay on even while wearing a mask!!
---
It's a No for Me
Lip Juicers
K Stanford
Time using product:
1 week
Didn't like the texture. Left my lips feeling dry.
---
Hot pink lipstick
Lip Juicers
Got the raspberry/beetroot/ginger one and I am surprised that it goes on like a thick matte lipstick, and it's hot pink - not the look I'm going for. The Q&A says it doesn't tint your lips but it definitely does mine. It smells nice (like watermelon somehow) but I don't see myself ever using it.
---
---
Is this lipstick? And does this tint your lips?

1 answer
Is this product Vegan friendly?

1 answer
do they tint your lips?

4 answer