Shade Adjusting Drops Liquid Foundation
Natural finish
For uneven skintone
Vegan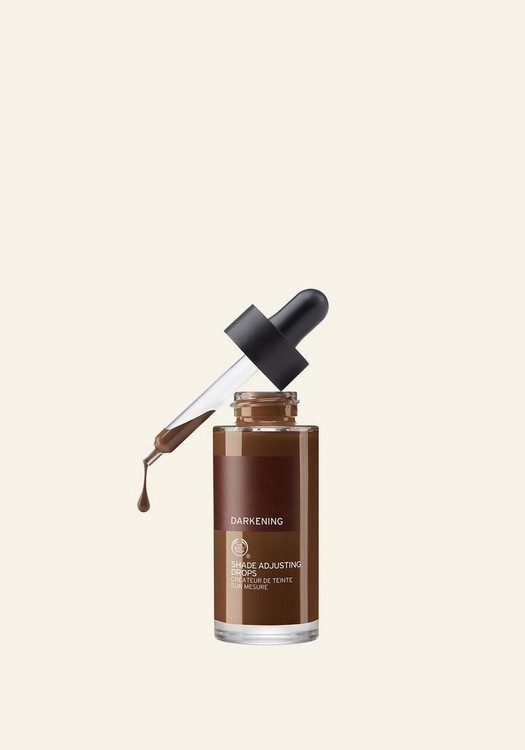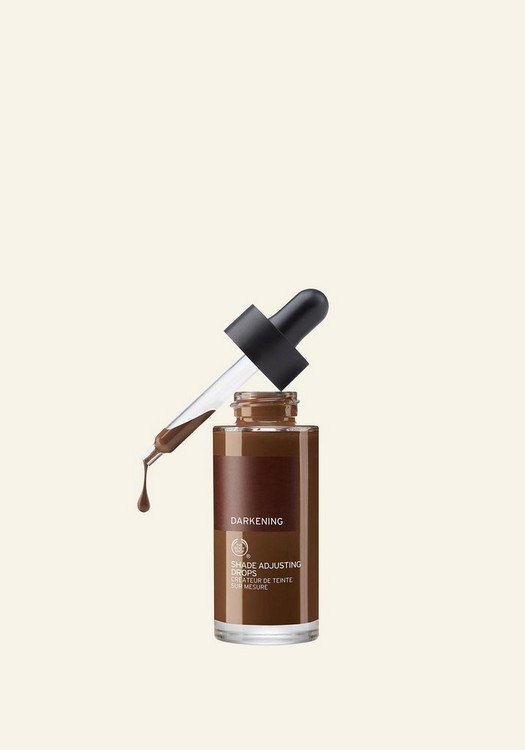 What does it do for you ?
Transform an 'almost right' shade into your perfect one in just one drop with The Body Shop's Shade Adjusting Drop Liquid Foundation. Lightening drop lightens and neutralizes yellowness, while the darkening drop darkens while keeping natural depth
Ingredients
Shade Adjusting Drops Liquid Foundation
Community Fair Trade organic aloe vera
Naturally soothing on easily upset skin
Aloe vera is known for being ultra-gentle and soothing on skin. It's helped us formulate our Aloe range to handle sensitive skin with kid gloves.
It's a naturally hardy plant. Our aloe vera leaves are harvested and filleted by hand within 6 hours, which preserves the freshness and makes sure the aloe is the highest possible quality.
We source our organic aloe vera from Campeche in south-east Mexico. We work with expert farmers who really know their stuff, and can harvest the aloe while causing minimal harm to the environment. This is particularly important since the land is close to three precious rainforest biosphere reserves in the Yucatan peninsula.
Read more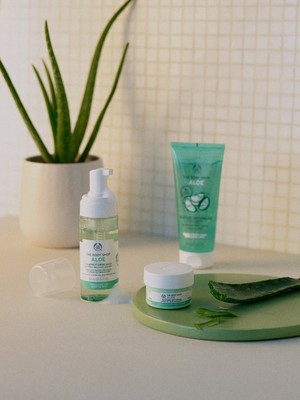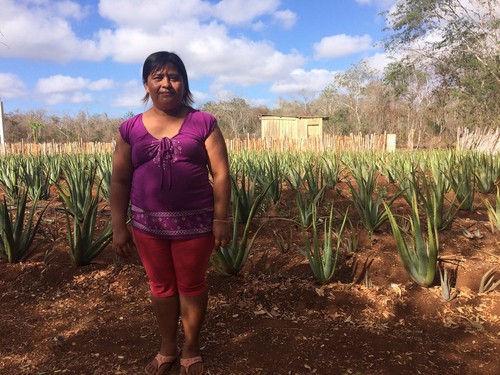 Since 2015, our trade has helped support the indigenous female farmers living on the edge of these rainforests, who could otherwise face discrimination and limited work opportunities.
12
---
---
---
Love it but
Shade Adjusting Drops Liquid Foundation
I love this product have bought before but this time it's like barely half full and I have emailed them to no avail. So unfortunately I will have to buy something like this elsewhere.
Was this helpful?
1 of 1 found this review helpful
---
Exactly what I was expecting
Shade Adjusting Drops Liquid Foundation
This stuff is exactly what I was looking for to be able to take one makeup from winter color to summer. Really love it
Was this helpful?
0 of 0 found this review helpful
---
Perfect Product
Shade Adjusting Drops Liquid Foundation
The bottle and dropper are easy to use and the product works as advertised. I can never find a foundation light enough to match me. One drop of this turns shades that are a little too dark into the perfect shade. I've used the drops with three different foundations so far, and I've been happy with the results with all of them. The drops are a thinner liquid than most foundations, so the foundation-drop mixture will be a little thinner in consistency than the foundation alone. That's just something to keep in mind; I haven't noticed it making a big difference once it's on my skin. I'm very happy with the drops, and I would definitely buy them again.
Was this helpful?
1 of 7 found this review helpful
---
9 questions and 9 answers
---
What's the almost there foundation that you mentioned?

1 answer
Do the Darkening Drops work better for skin with cool or warm undertones?

1 answer
Can I use this to make an existing foundation a lighter color?

1 answer