Coconut Bronze Shimmering Dry Oil
For a tan-enhancing glow
Suitable for sensitive skin
Vegan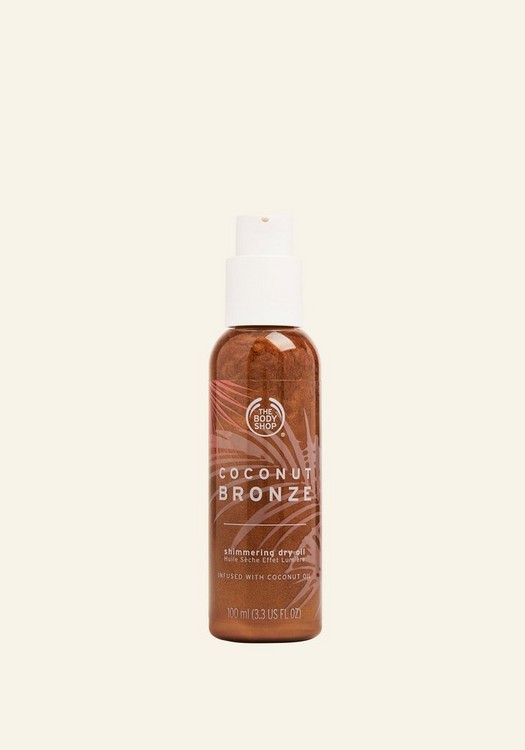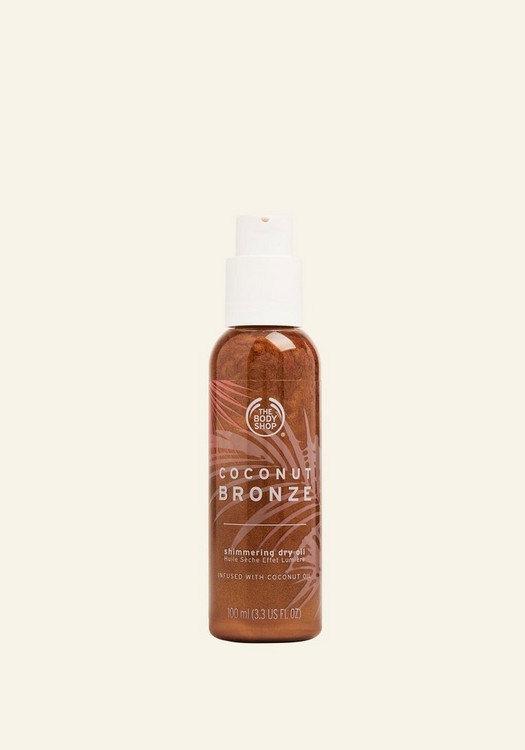 What does it do for you ?
Give your skin a natural-looking, sun-kissed glow with our Coconut Bronze Shimmering Dry Oil. This non-greasy formula enhances your natural tan with a warm hint of shimmering color. It can also be used all year round to give every skin tone a little boost of holiday radiance.
Dry shimmering oil
For a tan-enhancing glow
Non-greasy finish
Suitable for sensitive skin Dermatologically tested
Ingredients
Coconut Bronze Shimmering Dry Oil
Fair Trade organic virgin coconut oil
A legendary moisturiser for dry skin
Coconut oil has always been a bit of a wonder oil, and has been moisturising skin, hair and bodies forever.
Our coconuts come from the shores of Samoa. Coconut harvesting is a family business here, involving multiple generations. It helps everyone benefit from the island's resources, following the island's ethos of Fa'a Samoa – 'The Samoan Way'.
Coconuts are gathered up, hand-cracked, pressed and filtered to release pure, high-quality oil.
Each coconut is picked for its 'good smile' – meaning, our local experts can tell from the look of the shell whether it's good quality and ready to harvest. They're grown and wild-harvested without chemicals, so we can guarantee the oil is organic.
Read more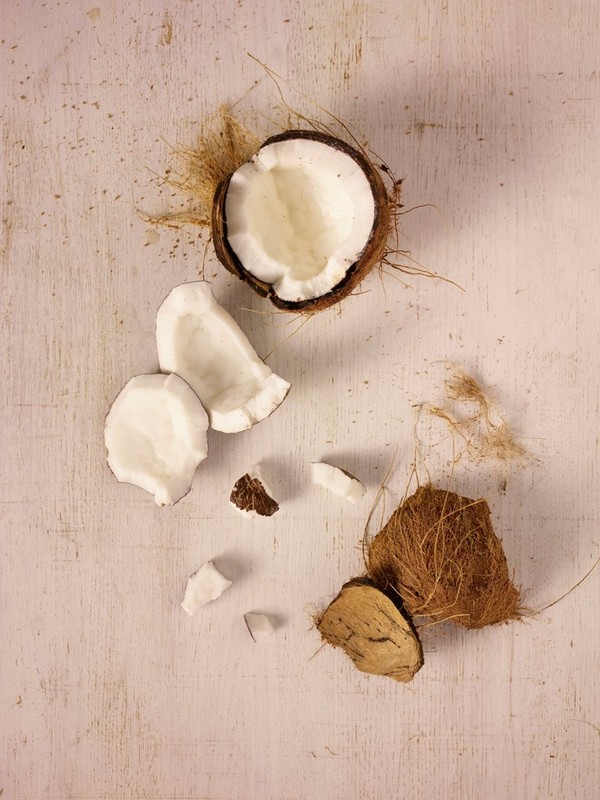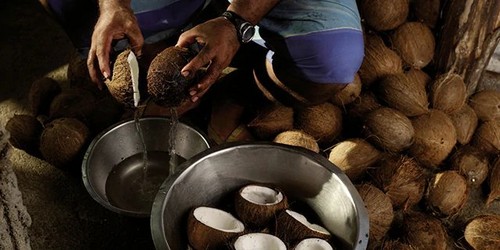 Our Community Fair Trade supplier, Women in Business Development Inc., help families to create a sustainable income by using Samoa's rich natural resources. They've won awards and gained global recognition for their brilliant work.
16
---
---
---
Not as good as the original Honey Bronze
Coconut Bronze Shimmering Dry Oil
Anonymous
Time using product:
1+ month(s)
I got this because I ran out of my usual Honey Bronze and this is definitely not my favorite. It does have a pretty shimmer and I love the pump style bottle but the scent reminds me of chapstick.
Was this helpful?
1 of 1 found this review helpful
---
Nice but not Great!
Coconut Bronze Shimmering Dry Oil
Teresa W
Time using product:
1 month
Nice stuff but not as great as the the Honey Bronze Shimmering Oil they used to make. I wish they would bring that back.
Was this helpful?
1 of 1 found this review helpful
---
adds a hint of color and shimmer
Coconut Bronze Shimmering Dry Oil
Christelleleigh
Time using product:
1 week
Posted date:
December 2020
I am very pale and this added just a little hint of color that didn't look fake. The oil looks like it has glitter in it, but it doesn't look like glitter when it is on you. It just gives you a hint of gold in the light. Rubs in well and doesn't leave too much of an oily feeling. The only thing I didn't like is it builds up in your skin creases sometimes, but you just have to rub it in again.
Was this helpful?
1 of 10 found this review helpful
---
6 questions and 3 answers
---
Does this come in a smaller size or sample for travel?

1 answer
Does it transfer on to clothing after it dries? How long would we have to wait after application before putting on clothes?

1 answer
Is this resistant to transfer?

1 answer