Boost Happy Hand Cream
FOR ALL SKIN TYPES
CRAFTED WITH ESSENTIAL OILS
VEGAN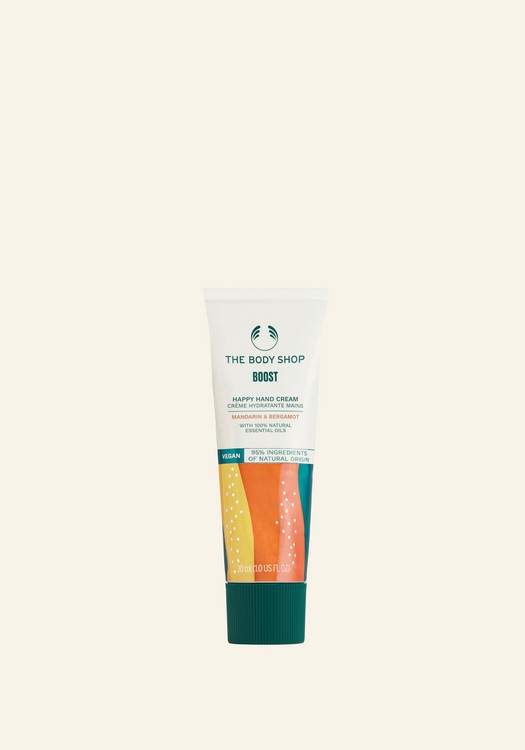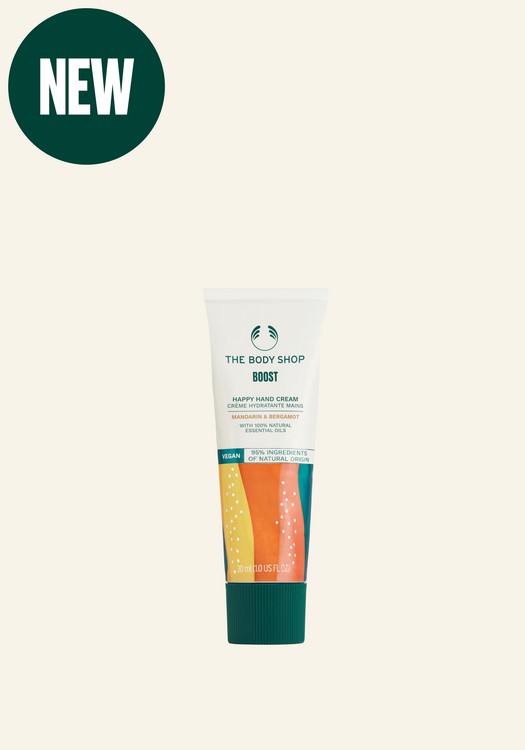 What does it do for you ?
Can we get a high five for our paw and vibe-energising Boost Happy Hand Cream?
Just squeeze out a dollop and rub your palms and pinkies together. Our moisturizer melts into skin to leave hands, nails and cuticles feeling nourished with moisture and relieved from dryness. It also has a citrusy, zesty and sunny scent that leaves you feeling uplifted and energised and helps you tap into some positive energy.
This vegan hand cream is made with 100% biodegradable* mandarin and bergamot essential oils and Community Fair Trade organic olive oil from Italy and Community Fair Trade shea butter from Ghana.
It also comes in a recyclable** aluminium tube, so you send your planet some of those good vibes too.
Keep this pocket-sized vibe-booster handy for whenever you need to (literally) spread that positive energy.
*Ultimately biodegradable according to the OECD 301 guidelines for carbon related substances. **Plastic cap also recyclable. Where local facilities allow.
Hand cream
Perfect for all skin types
Leave hands feeling nourished with moisture
Scent leaves you feeling uplifted and energised
Certified by The Vegan Society
Ingredients
BODY CARE
MANDARIN & BERGAMOT
A citrusy blend to help put a spring in your step. Mandarin and bergamot are rounded off with a cheerful floral note which helps uplift the senses. Our Boost routine is here to help energize the mind and body. It's enriched with 100% natural mandarin and bergamot essential oils and its joyful notes help tired minds and bodies tap into that positive energy.
Discover Boost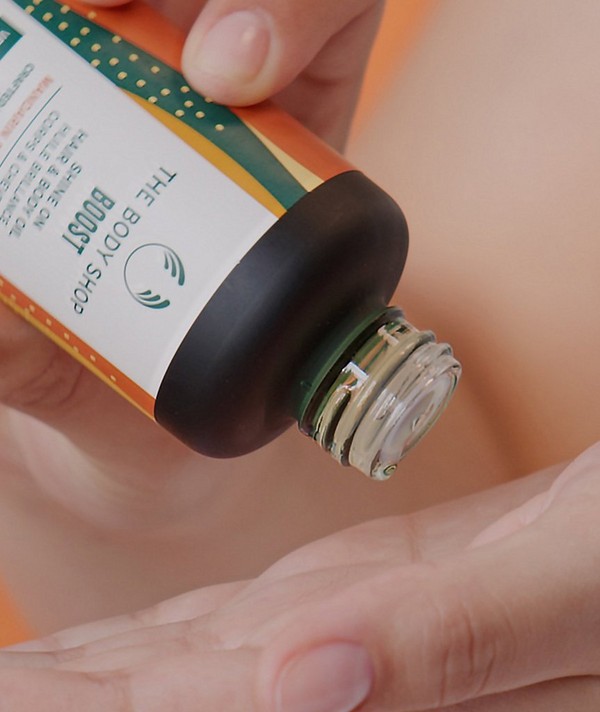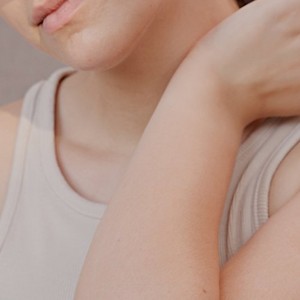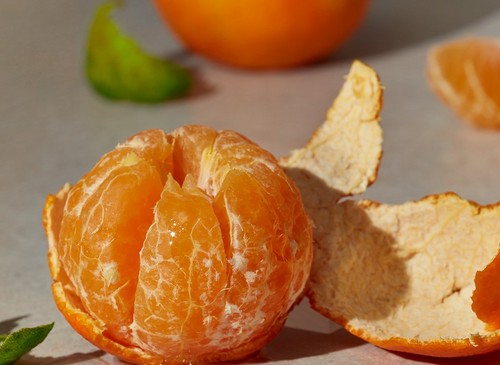 We use mandarin from Italy, made by producers who don't let a drop go to waste. And bergamot made by traditional producers in Calabria.
1
---
---
Handy cream
Boost Happy Hand Cream
Shan7
Time using product:
1 month
It's very handy and I always carrying with me. It's full of moisture. I use sanitiser so my hands too dry after sanitised And this hand cream helps to relive from dryness. Found a perfect hand cream.i would recommend this product.
Was this helpful?
3 of 3 found this review helpful
---