Almond Hand & Nail Butter
For hands and nails
Intensely hydrating
Vegetarian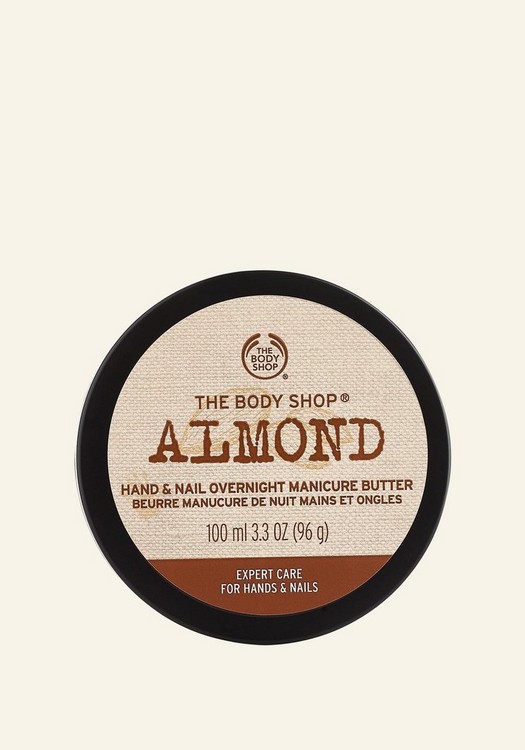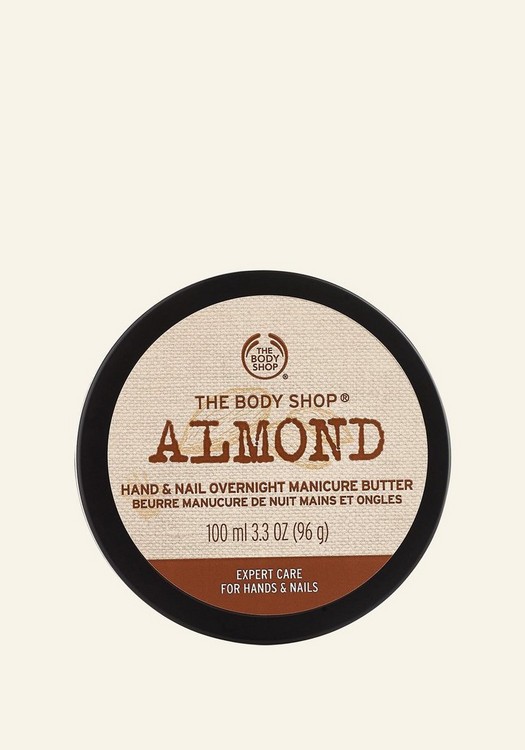 "This is the very best hand & nail cream I have ever used in my 70 years!"
Wie kannst Du von diesem Produkt profitieren?
There are lots of ways to keep your hard-working hands feeling happily hydrated but none of them feel as luxurious as our Almond Hand & Nail Butter. It's a rich, indulgent almond hand moisturiser that leaves hands and nails feeling beautifully softer and more nourished.
But what makes The Body Shop's almond hand moisturiser really special is that it's enriched with sweet almond oil and Community Fair Trade shea butter from Ghana. This nature-inspired hand butter helps your digits reach new levels of hydration with a beautiful, moreish scent.
If your precious hands are feeling less than soft, always facing the elements or dried out from hand washing then it's important to give them a little TLC. Read our H ow to Care for Hands guide for all the deets on pampering your digits.
So if you love the idea of sweet sweet hydration in the palm of your hand, why not try The Body Shop's Almond Hand & Nail Butter? It's replenishing, moisturising and will work wonders on your cuticles. How handy!
Rich, moisturising hand butter
Give your hands and nails the expert care they deserve
Enriched with sweet almond oil
Infused with Community Fair Trade shea butter from Tamale, Ghana
Inhaltsstoffe
Almond Hand & Nail Butter
Community Fair Trade organic almond milk and oil
Nutty goodness your skin loves
We love almond milk and oil for their hydrating, skin-loving properties and rich vitamin E content. We've teamed up with Mañán in Spain (the 'Almond Experts', no less) to produce the Community Fair Trade almond milk and oil in our products.
Mañán are based in Alicante. They work with a cooperative of local, small-scale farmers and set a market price, which helps offer a bit of stability for local farmers.
Mañán use sustainable farming methods to grow their organic almonds. They respect the local environment (including working with the area's water shortages), and their farms are a haven for bees. Almond plantations are natural fire barriers, which helps protect natural habitats from forest fires. Pretty amazing, right?
Discover the Almond range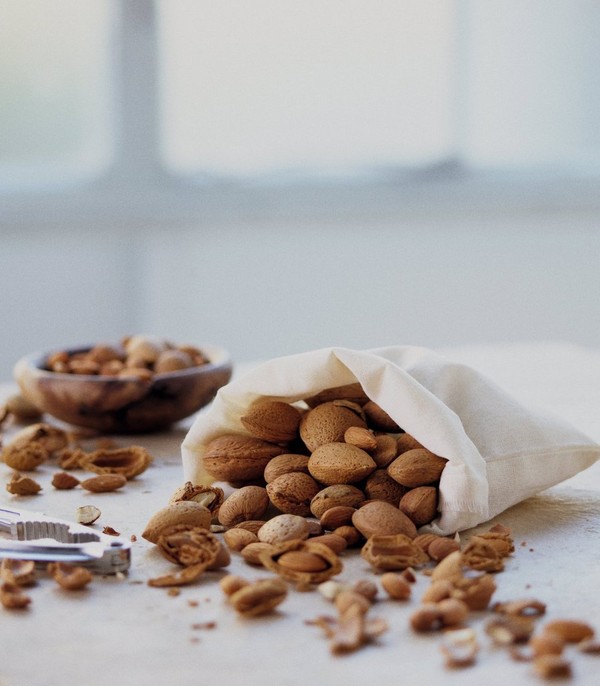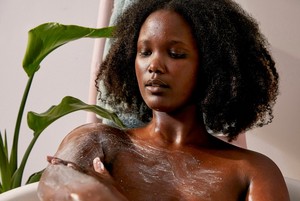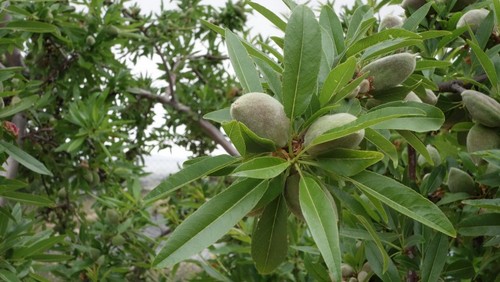 Our organic almond oil is made from broken nuts that aren't usually sold for food, and unwanted almond husks are turned into compost to help minimise waste. It's one way we make sure we're taking care of the planet.
72
---
---
---
Almond Nail Butter
Almond Hand & Nail Butter
This is the very best hand & nail cream I have ever used in my 70 years!
---
Favorite hand and nail cream!
Almond Hand & Nail Butter
I love this hand cream! I use it every night before bed. It keeps my hands soft and moisturized after many applications of drying hand sanitizer during the day. The beautiful almond scent adds to the feeling of comfort and pampering! I was given this cream initially as a gift and then I was hooked! I have since gifted it to all of my sisters. I highly recommend trying it out!
---
Dry hands in Colorado
Almond Hand & Nail Butter
This is the best hand cream I have ever used. I have very dry hands living in Colorado. I've been using Almond Hand and Nail Cream for at least 10 years. It comes in a very earth friendly container that is all recyclable although I often use the container for storage. I often receive gifts of hand team or try other brands, but I've never found any other hand ceam that is as wonderful.
---
---
Is this the same fragrance as the discontinued almond body butter?

1 answer
Nail polish

1 answer
Will the butter help with a fungal foot thumb. My thumb is dry and discolored.

1 answer