Make It Real Together Advent Calendar
Christmas gift set
Countdown to Christmas with our beauty surprises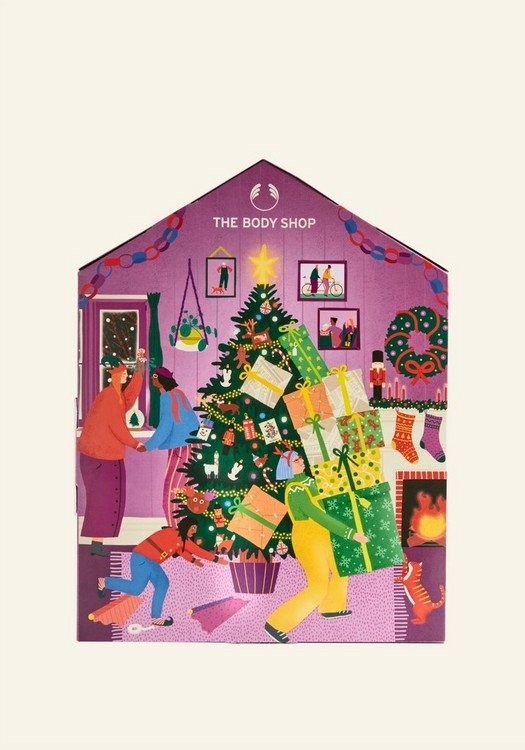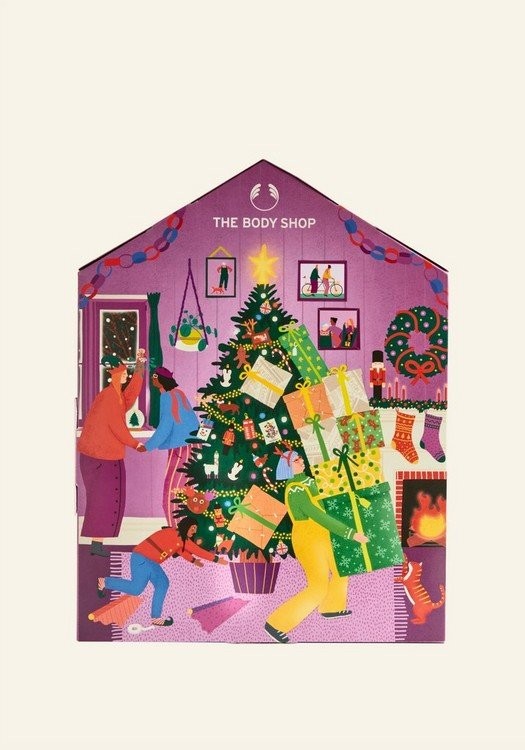 What does it do for you ?
Count down to Christmas day with our Make It Real Advent Calendar. It's jam-packed with unexpected treats to uplift, pamper and rejuvenate – the perfect way to recover from all the festivities!

We don't want to spoil the surprise, but we can't help but drop a couple of (strong) hints. Relax in the tub with our fragranced bath bubbles. Get that skin silky smooth and party-ready with our Almond Milk & Honey Body Butter. Cleanse hair with our nourishing Banana Shampoo and Conditioner. Give those palms and pinkies some TLC with our hand cream. Slick on our Mango Lip Butter to hydrate lips and give them a natural sheen.

If you want to feel extra good, share out your treats and celebrate the magic of togetherness this Christmas.
Mango Hand Cream 30ml
Moringa Fragranced Bath Bubble 28g
Almond Milk & Honey Soothing & Caring Shower Cream 60ml
Hair Ties
Shea Soap 100g
Strawberry Lip Butter 10ml
Mini Bath Lily made with recycled plastic
British Rose Instant Glow Body Butter 50ml
Coconut Exfoliating Cream Body Scrub 50ml
Banana Truly Nourishing Shampoo 60ml
Shea Hand Cream 30ml
Mango Shower Gel 60ml
Bath Gloves
Strawberry Shower Gel 60ml
Pink Grapefruit Hand Cream 30ml
Coconut Fragranced Bath Bubble 28g
Layers of Fun Nail File
Pink Grapefruit Fragranced Bath Bubble 28g
Banana Truly Nourishing Conditioner 60ml
Coconut Lip Butter 10ml
Hair Slides
Coconut Shower Cream 60ml
Mango Lip Butter 10ml
Almond Milk & Honey Soothing & Restoring Body Butter 50ml
Width 26cm x Depth 10cm x Height 34cm. Weight 1.32kg.
Ingredients