Soft Skin Shaving Kit
For dry skin
Fresh scent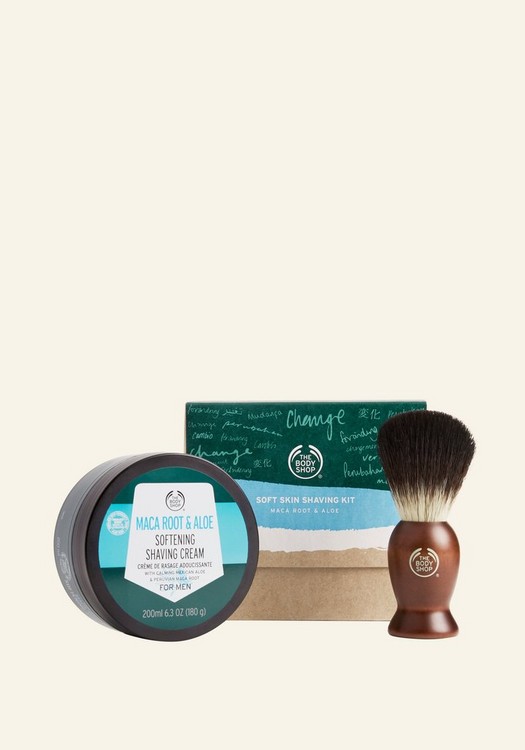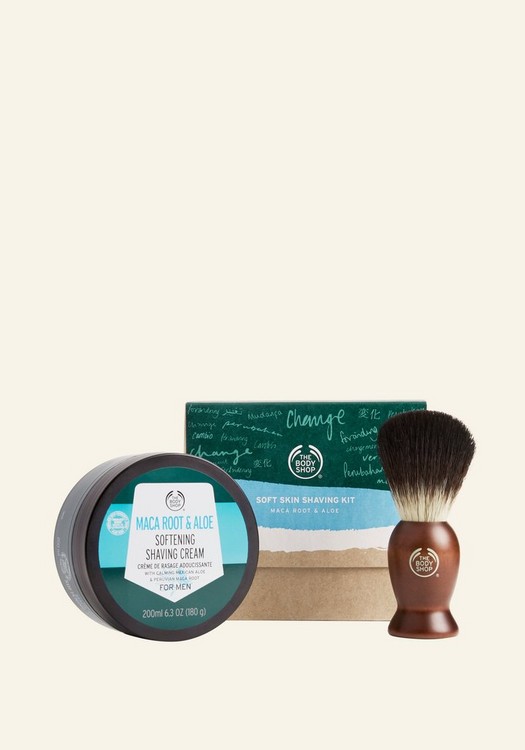 Wie kannst Du von diesem Produkt profitieren?
Keep skin soft, smooth and kissable with our gentlemen's shaving kit. Lather up with the brush and skin-soothing Shaving Cream, enriched with maca root from Peru and Community Fair Trade organic aloe vera from Mexico. Shave. Rinse. Towel dry. Feel seriously moisturized. It's the perfect grooming gift for any occasion.
Inhaltsstoffe
Community Fair Trade organic aloe vera
Naturally soothing on easily upset skin
Aloe vera is known for being ultra-gentle and soothing on skin. It's helped us formulate our Aloe range to handle sensitive skin with kid gloves.
It's a naturally hardy plant. Our aloe vera leaves are harvested and filleted by hand within 6 hours, which preserves the freshness and makes sure the aloe is the highest possible quality.
We source our organic aloe vera from Campeche in south-east Mexico. We work with expert farmers who really know their stuff, and can harvest the aloe while causing minimal harm to the environment. This is particularly important since the land is close to three precious rainforest biosphere reserves in the Yucatan peninsula.
Read more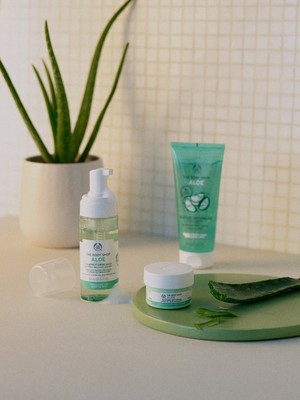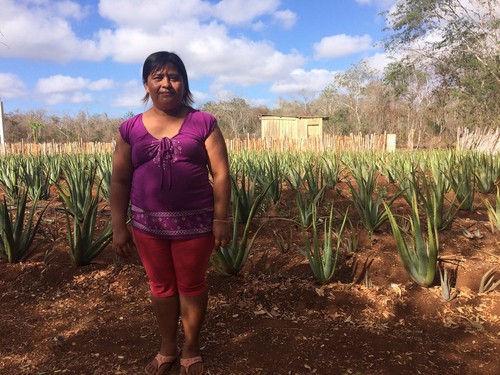 Since 2015, our trade has helped support the indigenous female farmers living on the edge of these rainforests, who could otherwise face discrimination and limited work opportunities.
2
---
---
---
Shave Brush and Shave Cream
Soft Skin Shaving Kit
Shave brush has great texture, the handle has good weight and the wood color is awesome. The cream is high quality, smells fantastic and lathers up really well.
---
Not as good as used to be
Soft Skin Shaving Kit
I have used soft skin shaving supplies for years. Usually the shaving cream in the tub is on the firm side and works fantastic with the brush. This batch is very smooth. No different then regular shaving cream. Its actually easier to use fingers with this product then the brush.
---