Purify & Relax Breathe Routine Gift
$63 Value
Holiday breathing gift
Vegan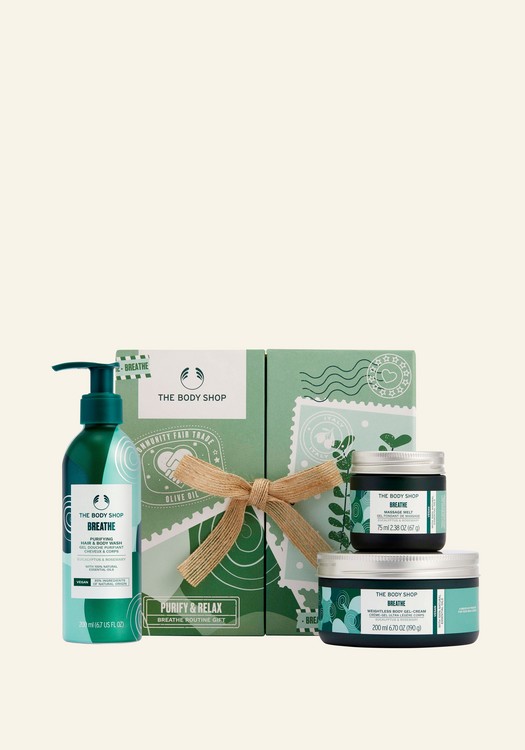 What does it do for you ?
Give them the gift of serenity this Holiday season with our Purify & Relax Breathe Routine Gift, from our best-selling Wellness range.

Your treats are infused with a blend of eucalyptus & rosemary essential oils. The scent helps you reconnect and find your calm.

Your Hair & Body Wash, Whisked Body Polish and Massage Melt are also made with Community Fair Trade organic olive oil from Italy that helps support farmers with Income opportunities.

This is a wonderful breathing gift for someone special who appreciates moments of mindfulness.
Breathe Hair & Body Wash 200ml
Breathe Whisked Body Polish 200ml
Breathe Massage Melt 75ml
Ingredients
Purify & Relax Breathe Routine Gift
BODY CARE
EUCALYPTUS & ROSEMARY
A fresh and invigorating ingredient, eucalyptus is known for its cleansing properties. And mixed with the herbaceous aroma of rosemary, it releases a rejuvenating fragrance to help lift the weight of foggy minds. Our Breathe range is enriched with 100% natural eucalyptus and rosemary essential oils and its purifying notes help reconnect the mind and body.
Discover Breathe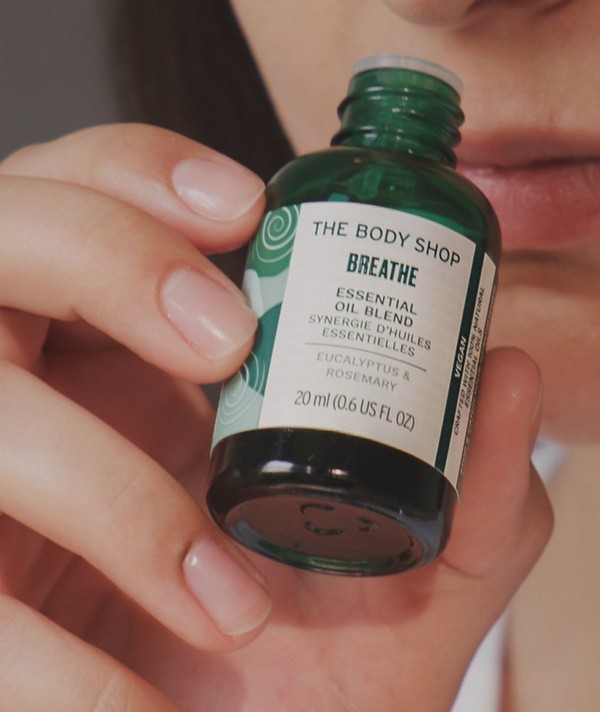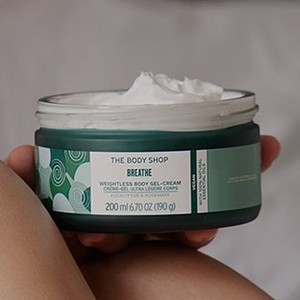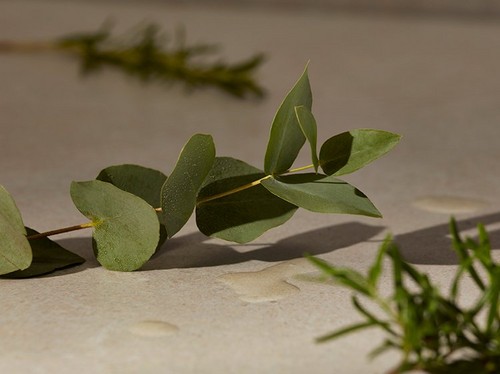 We use eucalyptus from plantations in China's Yunnan province that support smallholder producers. And organic rosemary from a family-owned cultivator in Spain.