Calm & Camomile Cleansing Gift
$34 Value
Holiday gift set
Vegan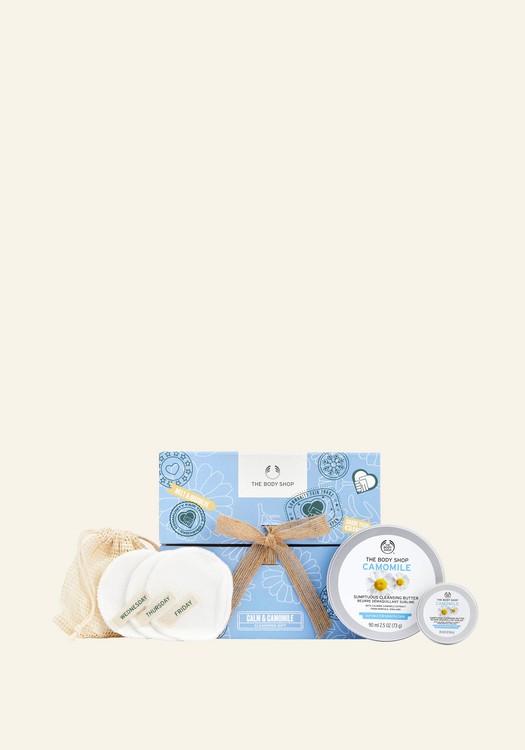 What does it do for you ?
Gently remove tough makeup this Holiday season with our Calm & Camomile Cleansing Gift set. Enriched with camomile extract, this vegan gift is perfect for party fans with dry, sensitive skin.
Calmly and caringly melt away makeup and any trace of impurities with our Camomile Cleansing Butter.
Teamed with our reusable Bamboo & Cotton Pads, this is a wonderful cleansing treat. Use regularly to leave that beautiful skin feeling refreshed and nourished with moisture.
Camomile Sumptuous Cleansing Butter 90ml
Camomile Sumptuous Cleansing Butter 20ml
Reusable Bamboo & Cotton Pads
Ingredients
Calm & Camomile Cleansing Gift
1
---
---
Lovely balm
Calm & Camomile Cleansing Gift
Sonix
Received Free Product:
No
Posted date:
November 2022
I love this gift set, I already have some of the reusable makeup pads and decided I needed more, the cleansing balm is fabulous I use it all the time, it's brilliant at removing makeup and feels so gentle on your skin. I love the small one it is perfect for my holidays.
---