Sweetness & Sunshine Mango Essentials Gift Set
$40 Value
Holiday gift set
Juicy scent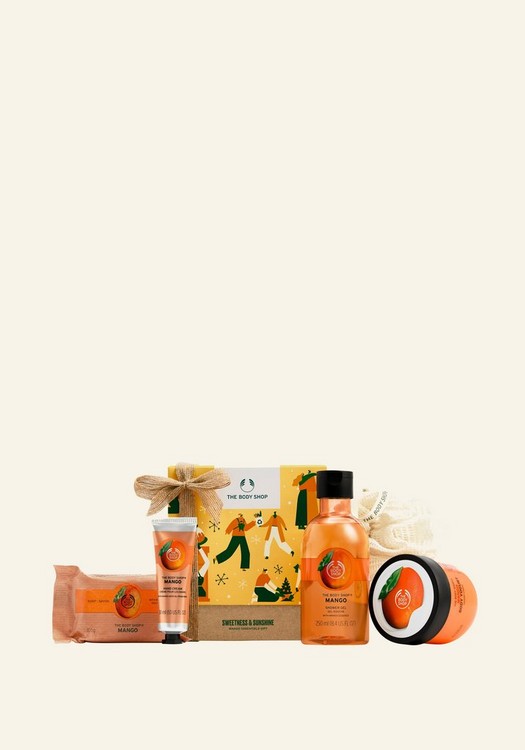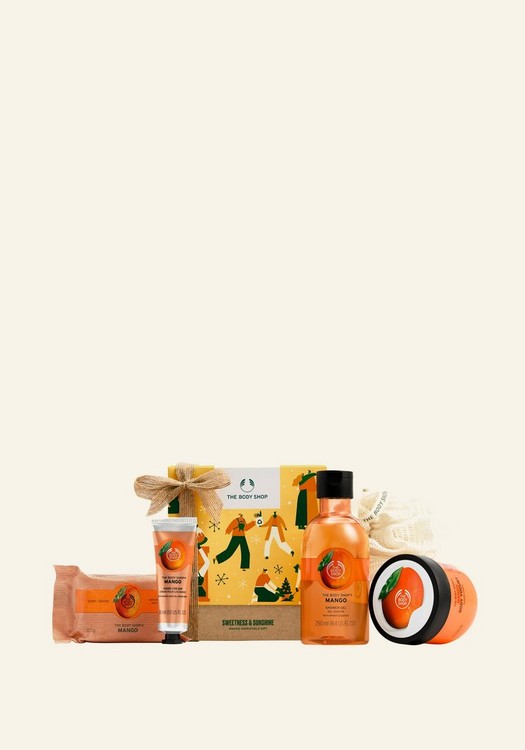 What does it do for you ?
A ridiculously juicy festive surprise for someone special, give them our Sweetness & Sunshine Mango Essentials body care gift set.
Lather up and transport yourself to tropical paradise with our refreshing Shower Gel. You can also use our Soap to leave bodies and hands feeling squeaky-clean.
While you soap and cleanse, gently exfoliate with our Mini Ramie Bath Lily. It's made with durable, sustainable, eco-friendly fibres that help scrub and soften than body with minimal environmental impact.
Once you're done its time to treat that beautiful body to our light, fast-absorbing Body Yogurt 6.91 OZ. Slather on a dollop and leave skin feeling nourished and smoother with 48hr moisture. Enriched with mango juice and Community Fair Trade organic almond milk from Spain, it even works on damp skin, so you can smooth it on straight after the bath or shower.
Finish with our hydrating Hand Cream. Just squeeze, smooth on and rub those hands together whenever palms and pinkies need a little pick-me-up.
This Holiday gift is perfect for adding some sunshine under the tree.
This gift doesn't just bring joy to the people you love. Discover how it also helps spread the love and share the joy with the most selfless people in our community.
Mango Shower Gel 8.4 FL OZ
Mango Body Yogurt 6.91 OZ
Mango Hand Cream 1 OZ
Mango Soap 3.5 OZ
Mini Ramie Bath Lily
Ingredients
Sweetness & Sunshine Mango Essentials Gift Set
Community Fair Trade mango seed oil
Helps skin glow like a juicy mango
Mango seed oil is brilliant for the skin, thanks to its high antioxidant content and ample Vitamin A and E.
Mango seed oil is a mini miracle. It's extracted from the kernel of the fruit, which would otherwise be chucked away. Every bit of the mango is used, which is why it's known as 'gold on the streets of India.'
We work with Manorama Industries in Chattisgarh, India to source our Community Fair Trade mango seed oil. Local women's cooperatives collect the mangoes from forest floor and hand-peel them, before the seeds are cracked and extracted for their precious oil.
Discover the Mango range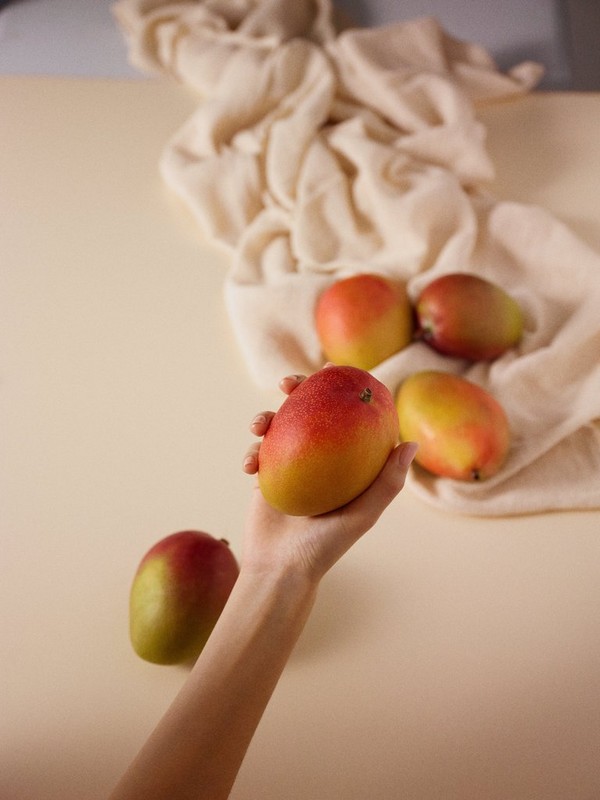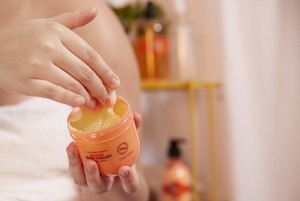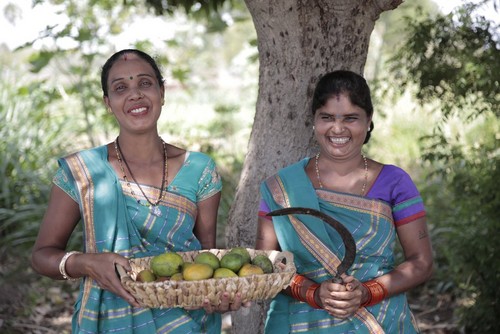 The women in these cooperatives are trained in harvesting methods and creating a sustainable source of income. They also work hard to help protect India's mango trees, so we can trust our trade isn't doing the world any harm.
21
---
---
---
My best friend loved this
Sweetness & Sunshine Mango Essentials Gift Set
Charles g
Posted date:
January 2022
---
over priced
Sweetness & Sunshine Mango Essentials Gift Set
your mum
Time using product:
1+ month(s)
Posted date:
February 2022
over priced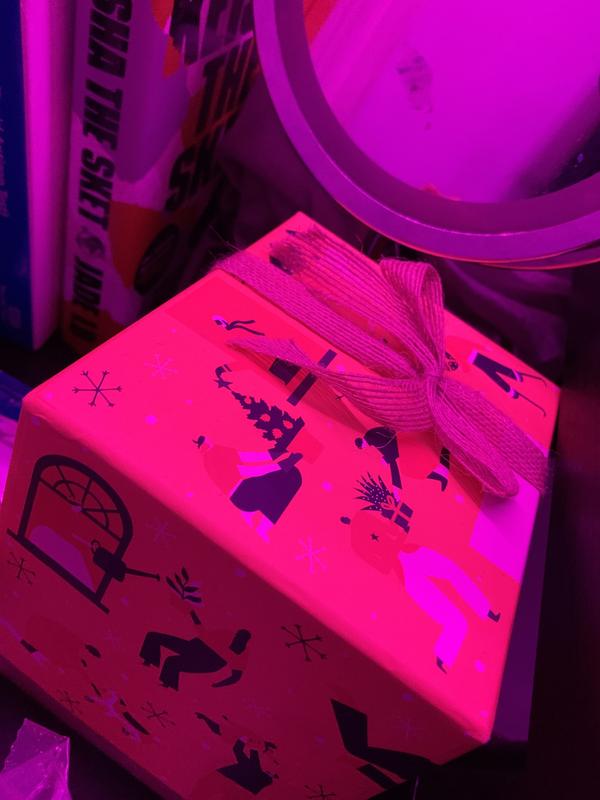 ---
Long lasting moisture
Sweetness & Sunshine Mango Essentials Gift Set
Deid
Time using product:
1 week
Posted date:
February 2022
Love the fresh smell Lots of lasting moisture Skin always feels refreshed & soft
---