Petal-Soft British Rose Premium Collection
Floral scent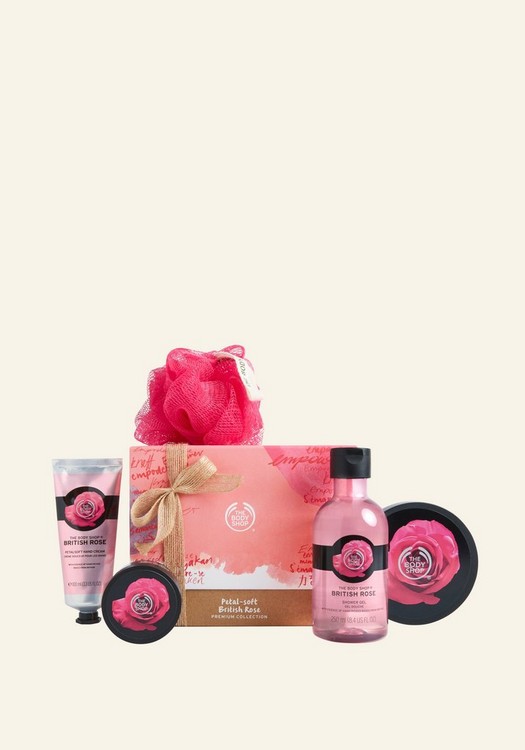 What does it do for you ?
Take skin to the English countryside with the refreshingly floral surprises packed inside our Petal-Soft British Rose Premium Collection. Gently exfoliate with the Body Scrub. Lather up with the cleansing Shower Gel and body buffing Bath Lily. Moisturise with the richly textured, glow-enhancing Body Butter and hydrating Hand Cream. This luxurious, bow-wrapped gift box is perfect for any occasion.
British Rose Shower Gel 250ml
British Rose Body Butter 200ml
British Rose Body Scrub 50ml
British Rose Hand Cream 100ml
Pink Bath Lily made with recycled plastic
Enriched with the essence of roses handpicked in England
Ingredients
Petal-Soft British Rose Premium Collection
1
---
---
Addictive....! Great for very dry to dry skin..
Petal-Soft British Rose Premium Collection
The foaming body wash and body scrub leaves skin feeling cleansed and is with enchanted fragrance.Body butter and the hand cream leaves my skin feather soft, imbibes well into skin moisturized long-lasting. The makers really put their hearts into this product... Eagerly awaiting for Eau De toilette perfume to be delivered tomorrow...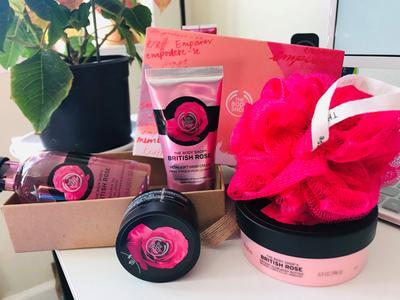 Was this helpful?
1 of 1 found this review helpful
---