Hug & Squeeze Hand Cream Holiday Cracker
$40 Value
Holiday gift set
Stocking stuffers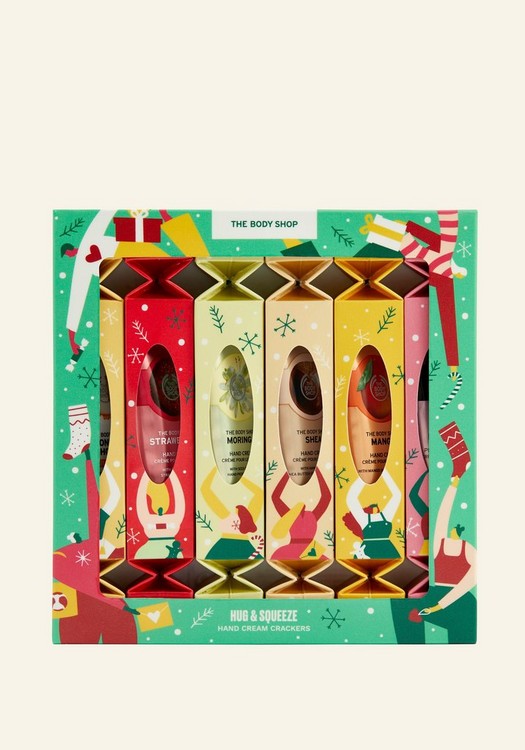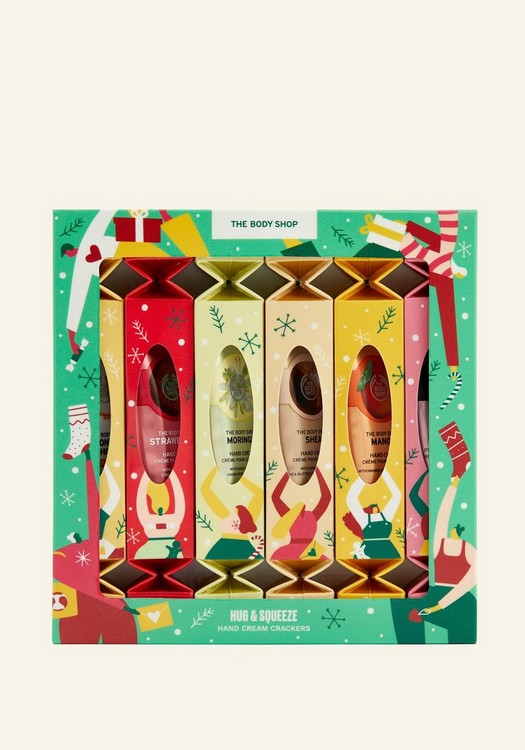 What does it do for you ?
Give palms and pinkies an extra-special treat this Holiday with our Hug & Squeeze Hand Cream Holiday Cracker gift set.
This set of six amazingly fruity, nutty and creamy Hand Creams gives you some moisture whenever you need it. Perfect for handbags and desk drawers, squeeze a dollop into your palm and massage into skin and nails to leave hands feeling softer and smoother.
Wrapped in their own cracker shaped packaging, this joyful little gift set is perfect for divvying into stocking-sized surprises and little Secret Santa treats.
A couple of little hints for sharing out your Holiday crackers: Shea is perfect for dry skin. Almond Milk & Honey is best for dry, sensitive skin. Moringa and British Rose is perfect for people who like to smell beautifully floral. And Mango and Strawberry are made for fruity fragrance lovers.
This gift doesn't just bring joy to the people you love. Discover how it also helps spread the love and share the joy with the most selfless people in our community.
Almond Milk & Honey Hand Cream 1 OZ
Strawberry Hand Cream 1 OZ
Moringa Hand Cream 1 OZ
Shea Hand Cream 1 OZ
Mango Hand Cream 1 OZ
British Rose Hand Cream 1 OZ
Ingredients
Hug & Squeeze Hand Cream Holiday Cracker
Community Fair Trade organic almond milk and oil
Nutty goodness your skin loves
We love almond milk and oil for their hydrating, skin-loving properties and rich vitamin E content. We've teamed up with Mañán in Spain (the 'Almond Experts', no less) to produce the Community Fair Trade almond milk and oil in our products.
Mañán are based in Alicante. They work with a cooperative of local, small-scale farmers and set a market price, which helps offer a bit of stability for local farmers.
Mañán use sustainable farming methods to grow their organic almonds. They respect the local environment (including working with the area's water shortages), and their farms are a haven for bees. Almond plantations are natural fire barriers, which helps protect natural habitats from forest fires. Pretty amazing, right?
Discover the Almond range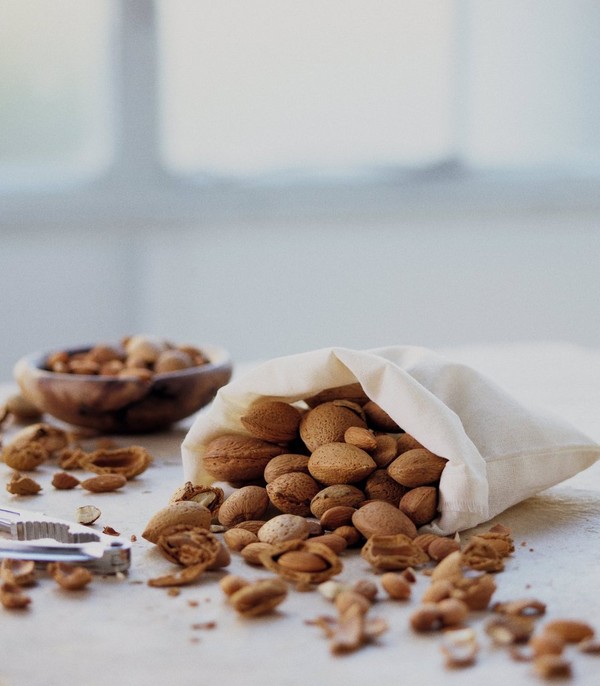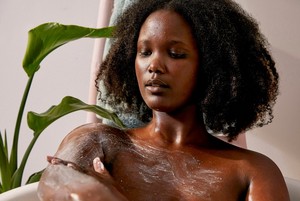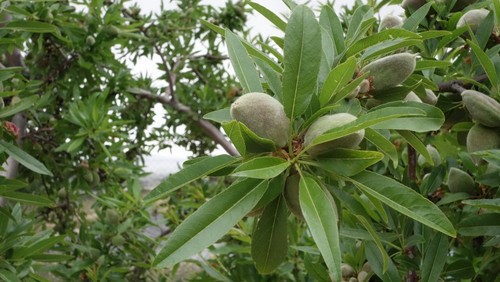 Our organic almond oil is made from broken nuts that aren't usually sold for food, and unwanted almond husks are turned into compost to help minimise waste. It's one way we make sure we're taking care of the planet.
10
---
---
---
Love this hand cream
Hug & Squeeze Hand Cream Holiday Cracker
Perfect size to keep in my pocket at work
---
Processing and Shipping is so slow!
Hug & Squeeze Hand Cream Holiday Cracker
Lisakcf
Posted date:
January 2022
I hope I'll love it but STILL havant received it to even know!
---
Good item not the price
Hug & Squeeze Hand Cream Holiday Cracker
Nilo217
Time using product:
1+ month(s)
Posted date:
December 2021
Very feminine, great scents, but not as good value foe money. Can have them again on sale
---