Hemp Expert Moisture Pouch
For dry skin
Green scent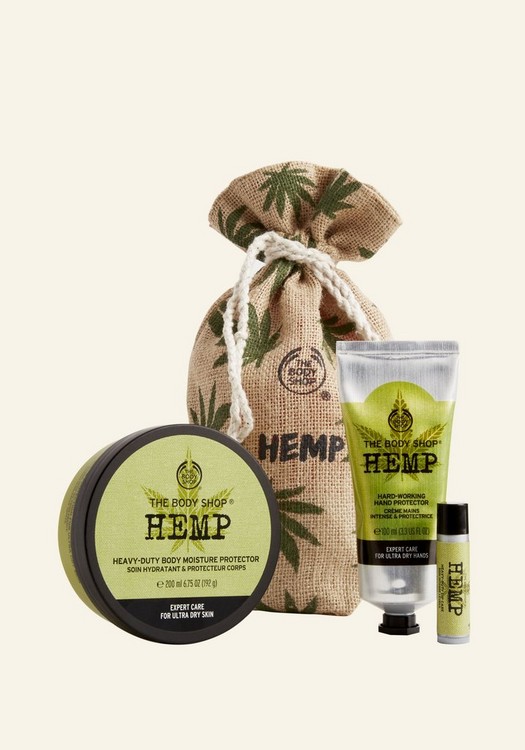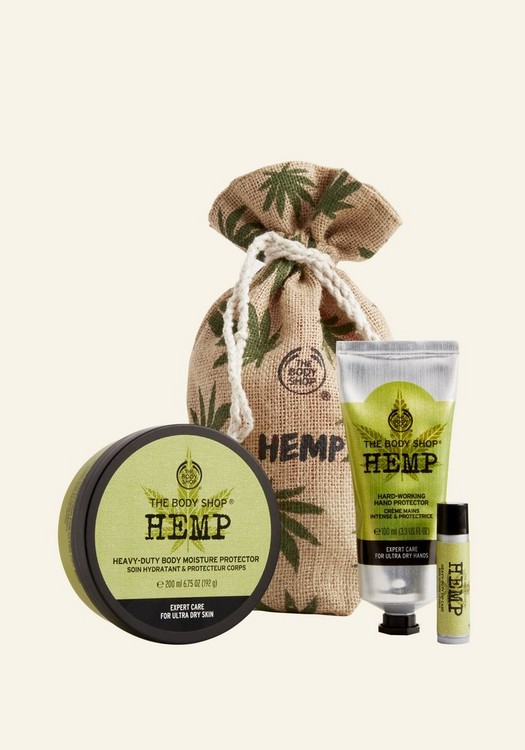 What does it do for you ?
Give ultra-dry skin the perfect gift with our Hemp Expert Moisture Pouch. Inside, you'll find a trio of hardworking, heavy-duty essentials that keep lips, hands and skin feeling soft, hydrated and protected. All sealed inside a reusable, 100% natural jute pouch - this is the ultimate head-to-toe hemp skincare gift for any occasion.
Ingredients
Hemp Expert Moisture Pouch
Hemp seed oil
Seriously hydrating
You've probably heard of hemp seed oil, also known as cannabis sativa oil. It's known for seriously high levels of hydration. We like it for its essential fatty acids content, like omega-3 and omega-6 fatty acids and vitamins A and E, which skin loves.Hemp is a big deal these days, but we've been harvesting this hardworking hydrator since 1992 – our founder, Dame Anita Roddick, was a big fan of its sustainability and efficacy.Hemp is kind of a miracle crop. It's grown for fibres, seeds and flowers that are used for everything from clothing and food to medicine and – of course – moisturisers. Our hemp helps regenerate land and provides a habitat for local wildlife in France.
Discover the Hemp range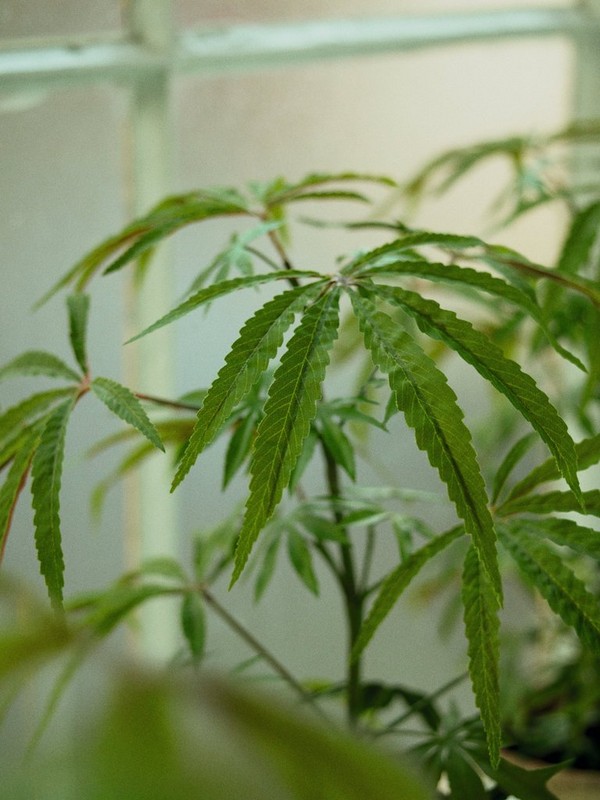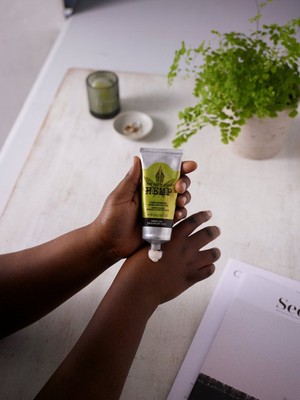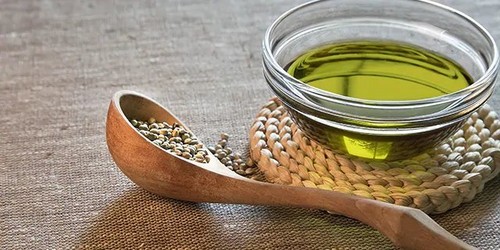 Something of an environmental wonder, hemp is naturally resistant to pests, so farmers don't need to use pesticides or irrigation. It's also an overachieving air purifier, breathing in four times more CO2 than trees.
10
---
---
---
Hemp products.
Hemp Expert Moisture Pouch
AdamM
Time using product:
1+ year(s)
Creamy, rich, moisturizing and smells amazing.
Was this helpful?
1 of 2 found this review helpful
---
Great moisturizing set.
Hemp Expert Moisture Pouch
Everything in this pouch is great. Best moisturizing set. I use the heavy duty one on my neck. Hand cream is great and have gotten so many coworkers hooked as well.
Was this helpful?
1 of 1 found this review helpful
---
Hemp, Hemp, Hooray!
Hemp Expert Moisture Pouch
Just Jessie
Time using product:
1+ year(s)
This package contains all of the best that the Body shop has to offer... All of my favorite products in one adorable bag. Perfect for men or women, the hemp products from the Body Shop are without any strong perfumes. They smell clean and fresh, with a slight, almost cedar-like scent that is virtually unnoticable, but very pleasant when noticed. The products are perfect for anyone with serious dryness issues. Its the best body butter that I have ever found, from anywhere! It is ideal for black skin, as it is highly moisturizing, without being greasy, and the moisture is so penetrating that you can even skip days between applications without appearing "ashy". The hand lotion works to repair even the driest, roughest skin. I have gotten several mechanics, contractors, and even doctors to try it, and all of them now swear by it. This is the perfect gift for anyone in need of a little moisture in their lives.
Was this helpful?
1 of 1 found this review helpful
---