Christmas Fizz Bath Bomb Bauble
Christmas gift set
Fragrant, fizzy and water-coloring bath bombs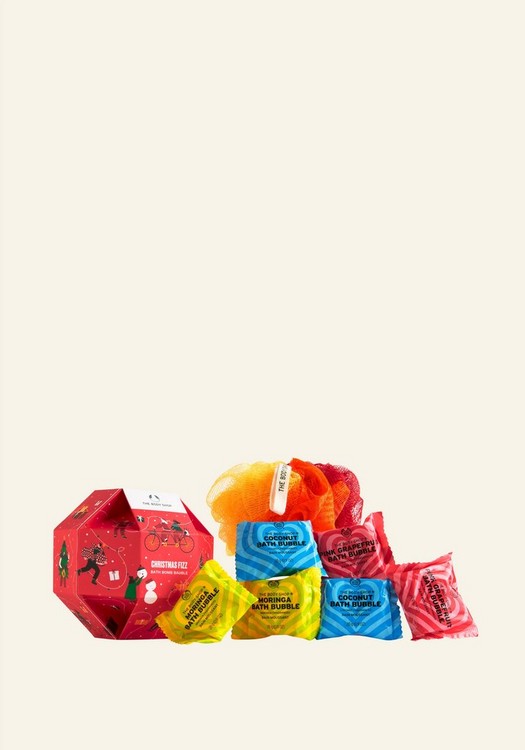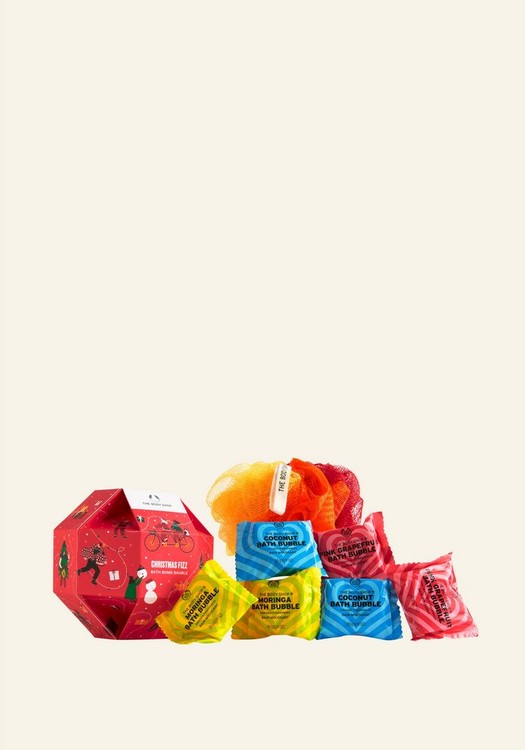 What does it do for you ?
Make your time in the tub extra festive with our Christmas Fizz Bath Bomb Bauble.

Complete with a body-buffing bath lily, this fun, fizzing and fragrant bath bomb set is the perfect stocking-filler for those who like to soak and transform their bathroom into their private paradise. Supercharged with vibrant colors and fruity and creamy scents that will rejuvenate and revive body and mind, they're the perfect way to relax and unwind all Christmas.

Feel refreshed with floral Moringa and zesty Pink Grapefruit, or soothe the senses with creamy Coconut. Just drop it in, sit back and soak up those feel-good vibes.

●2x Moringa Bath Bubble 0.99 OZ
●2x Coconut Bath Bubble 0.99 OZ
●2x Pink Grapefruit Bath Bubble 0.99 OZ
●Rainbow bath lily
Ingredients
Community Fair Trade moringa seed oil
The miracle oil for skin
Moringa oil is a precious seed oil that's seriously rich in omega 9, and has been used to moisturise and protect skin for thousands of years. We love it.
Moringa is known as the 'miracle tree'. It grows strong in seriously challenging environments, helps other species thrive and produces super-nourishing seed oil. They don't need much water, which is good news for farmers in drought-prone areas, and the bees love the nectar of moringa flowers. Moringa trees create a canopy when they grow, which shelters nearby crops from the hot Rwandan sun, helping them thrive.
The farmers grow and handpick the moringa pods and use a process called 'winnowing' to separate the seeds from their shells.
Discover the Moringa range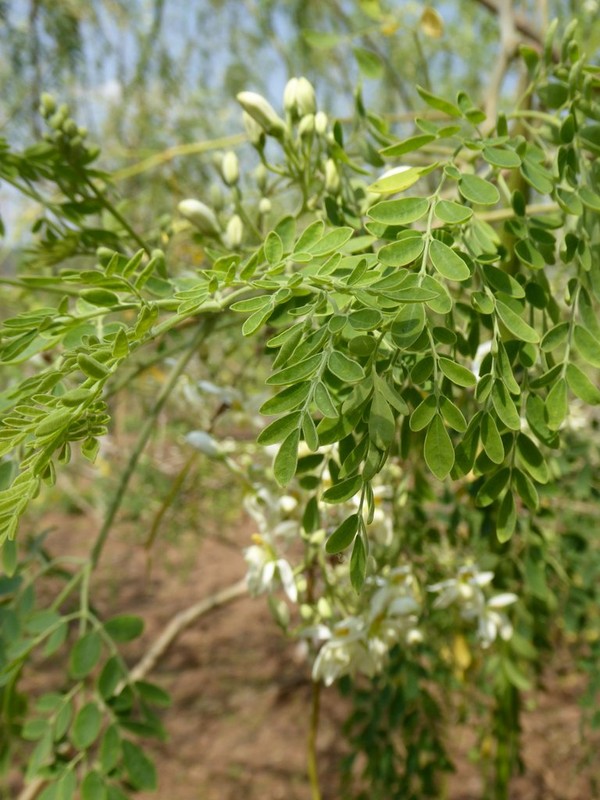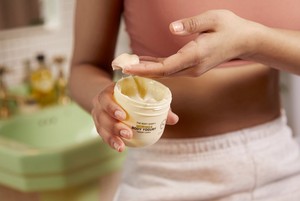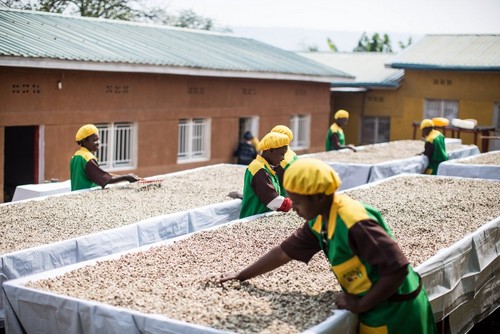 Our moringa seed oil comes from Asili Natural Oils, our Community Fair Trade partners in Rwanda. Our trade provides a sustainable income for farmers in the dry eastern provinces of Rwanda, where income opportunities are low.