White Musk® Eau De Toilette
Fresh floral scent
Cruelty-free musk
VEgan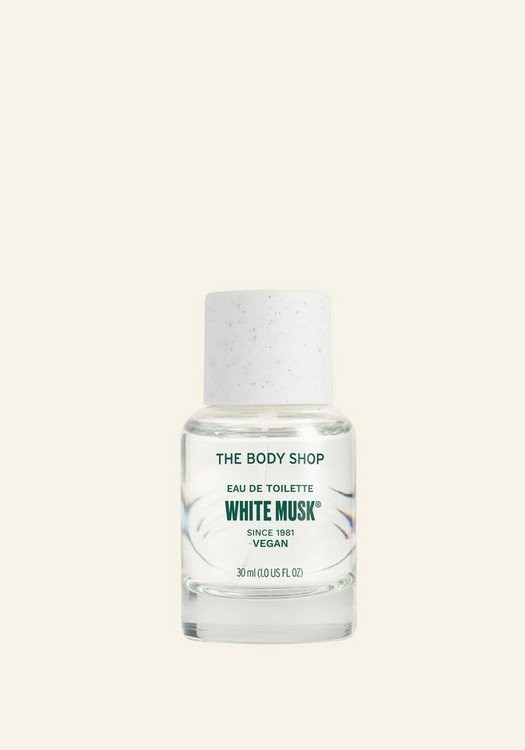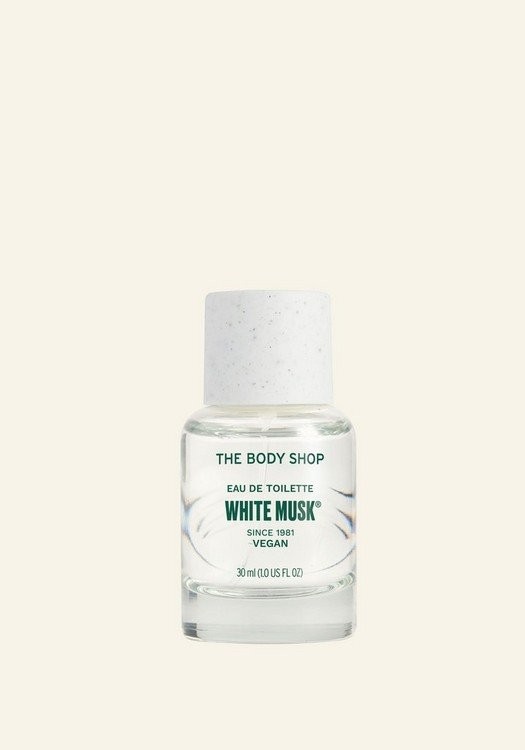 Musk is a subtle scent with powerful effects. It's delicate, calming and wonderfully enchanting. Our White Musk® Eau de Toilette has floral, sensual and clean notes that will leave you feeling empowered to express yourself.

This powerful little bottle features a fresh blend of our iconic White Musk® fragrance – a beautiful symphony of scents with notes of clean aldehydes, comforting jasmine and our sensual, cruelty-free musk.

Sometimes, the beauty of a fragrance is more about how it makes you feel. Empowered, uplifted, maybe even nostalgic. Our White Musk® Eau de Toilette is a lasting and iconic scent that will leave you feeling unstoppable. And if you really want to keep the dream alive, layer up with more goodies from our White Musk® range.

Our Eau de Toilette now also comes in a recyclable bottle made with 42% recycled glass, so you can love your planet every time you musk up. Remove the pump before recycling your cap and bottle.

It might seem simple but finding the right fragrance for you can be a little tricky. So if you need a helping hand, read our tips on finding your signature fragrance.

● Eau de Toilette
● Fresh, floral and iconic scent
● Notes of aldehydes, jasmine and cruelty-free musk
● Recyclable bottle and cap
● Vegan
White Musk® Eau De Toilette
9
---
---
---
NO NO NO!!!
White Musk® Eau De Toilette
Kkathm
Time using product:
1 week
I have been wearing this since body shop opened! This vegan option is SO bad - why mess with a perfect fragrance to stay vegan?? OFFER BOTH! I spend hundreds and hundreds of dollars on this stuff. I am so upset!
---
Awful vegan fragrance
White Musk® Eau De Toilette
Lyns atty
Time using product:
1+ year(s)
I've been a happy white musk customer for around 40 years but my last order had the new "vegan" fragrance. I didn't realize it and sprayed it on me. I couldn't get the smell out of my nose and it was not pleasant. Eventually I showered it off. Why would this company change such a favorite product and change it so drastically. It's awful.
---
Why Change a Good Thing
White Musk® Eau De Toilette
WHY WHY WHY in the world would you change the orignal White Musk scent?!! I have been wearing it for over 20 years and is one of my favorite perfumes to wear! This new Vegan Version smells nothing like it. Why wouldnt you just keep the orignal and make a vegan version for those who want vegan products?? Just so disappointing. People now selling the original on Amazon for $70... ridic.
---
---
I wish I had known that you were discontinuing the purple bottle of White Musk fragrance mist. I would have stocked up. But now there's no mist, others are complaining the scent has changed, and I can no longer purchase 3.3 ounces of heaven for $15. Sad.

1 answer
I want the purple bottle of the white musk . Will you get it back in stock?

1 answer
I have been purchasing White Musk Eau de Toilette in the purple bottle for years. I see the color of the bottle is different in addition to the word Vegan on label. Is the scent different? If so, I will be extremely disappointed.

1 answer