Coconut Eau De Toilette
Gourmand scent
Vegan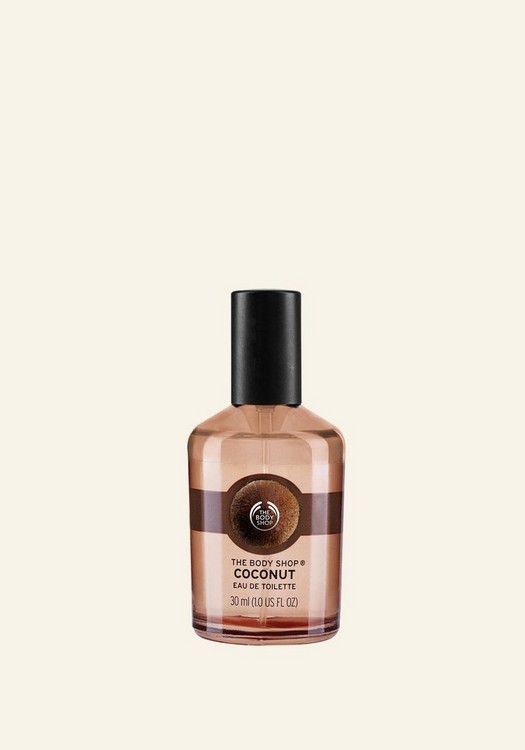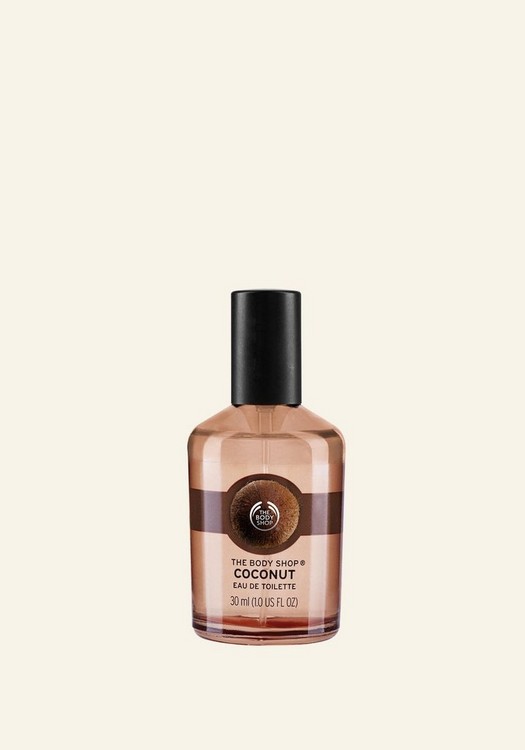 What does it do for you ?
Fresh and tropical, this beautiful scent will make you feel a world away. Delicately blended notes of fresh coconut and sugar create a uniquely exotic fragrance.
Eau de Toilette
Long lasting fragrance
Fresh, light coconut scent
Enriched with sugarcane essence
Ingredients
Fair Trade organic virgin coconut oil
A legendary moisturiser for dry skin
Coconut oil has always been a bit of a wonder oil, and has been moisturising skin, hair and bodies forever.
Our coconuts come from the shores of Samoa. Coconut harvesting is a family business here, involving multiple generations. It helps everyone benefit from the island's resources, following the island's ethos of Fa'a Samoa – 'The Samoan Way'.
Coconuts are gathered up, hand-cracked, pressed and filtered to release pure, high-quality oil.
Each coconut is picked for its 'good smile' – meaning, our local experts can tell from the look of the shell whether it's good quality and ready to harvest. They're grown and wild-harvested without chemicals, so we can guarantee the oil is organic.
Read more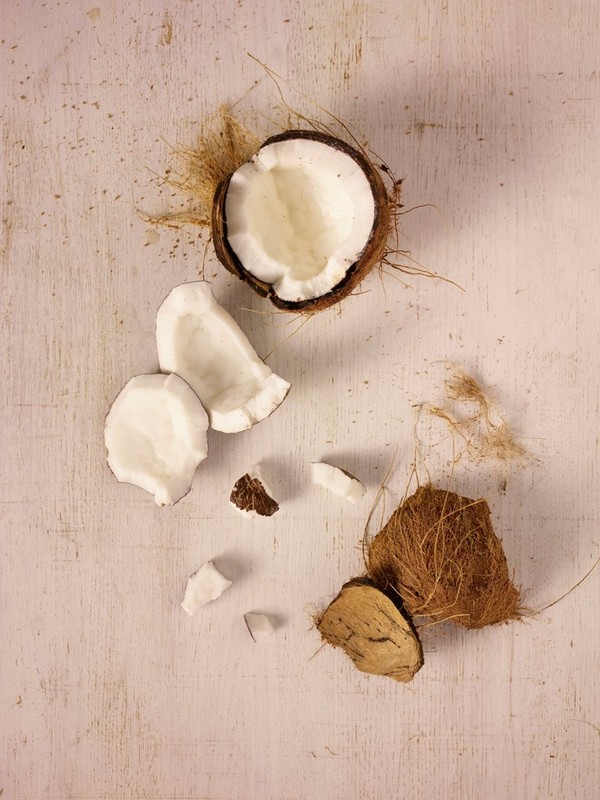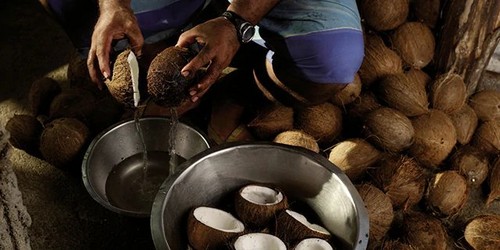 Our Community Fair Trade supplier, Women in Business Development Inc., help families to create a sustainable income by using Samoa's rich natural resources. They've won awards and gained global recognition for their brilliant work.
27
---
---
---
Smells divine.
Coconut Eau De Toilette
Wjt987
Time using product:
1 month
Posted date:
December 2020
Lovely smell. Lasts a while
Was this helpful?
1 of 6 found this review helpful
---
Soooo Pleasant!!!
Coconut Eau De Toilette
Dawn in Duluth GA
Time using product:
1+ year(s)
Posted date:
December 2020
I love this scent. It is light and pleasant and makes me think about relaxation on the beach. Sometimes I wear this scent alone, and at other times, I do a layering process and incorporate other scents, like mixing with my brand name perfume. The scents are compatible and mixing allows me to create my own signature scent. I get so many compliments!
Was this helpful?
1 of 4 found this review helpful
---
Smells great, but doesn't last
Coconut Eau De Toilette
brinit
Posted date:
September 2020
The title says it all. This product smells divine, but it is short-lived. The body spray would be a better value.
Was this helpful?
1 of 6 found this review helpful
---