White Musk® Fragrance Mist
For a floral scent
All-over spritz
Cruelty-free musk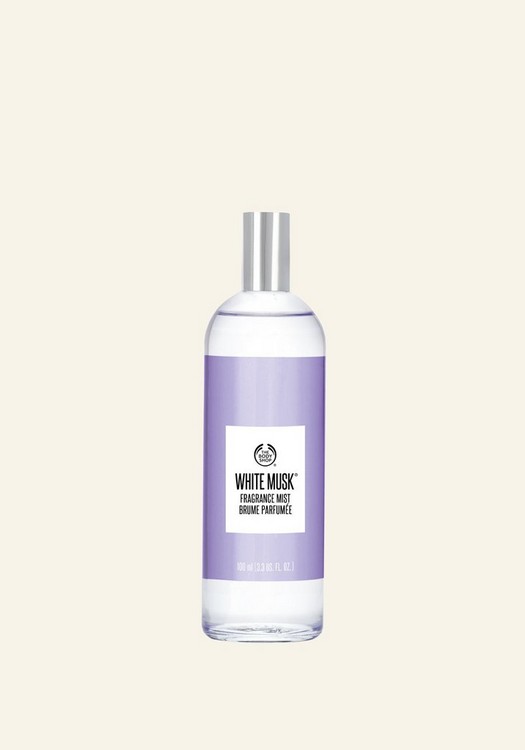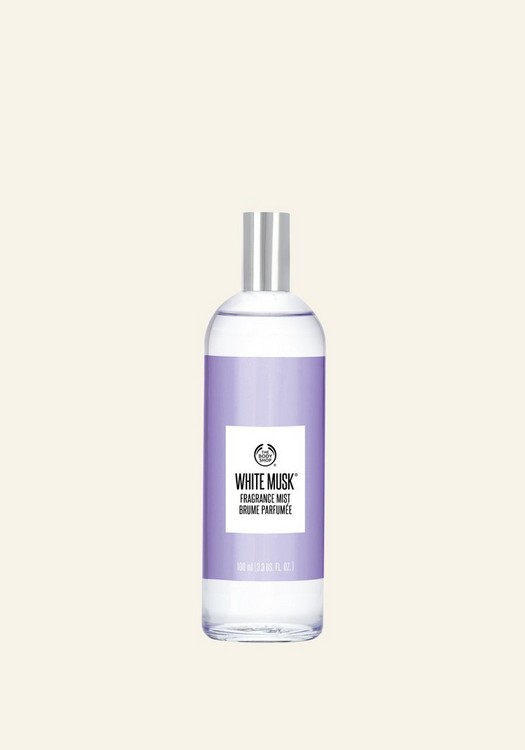 "I love the sent and the packaging it's all worth it ."
What does it do for you ?
Just one spritz of our White Musk® Fragrance Mist will sweep you off your feet with its lasting, earthy, floral and sensual scent.
A softer version of The Body Shop's classic White Musk® fragrance, this delicate all-over body mist leaves you smelling like flowers and feeling like bliss from the moment you step out of the shower. With a fresh balance of rose, jasmine, warm spice and amber notes, our White Musk® Mist conjures up feelings of nostalgia and charm – it's quite the enticing scent.
Spray all over and enjoy the glorious, velvety notes that give our White Musk® collection its signature scent. It's a great little travel companion too. Keep it in your handbag for easy top-ups throughout the day to keep the dream alive. And if you want to smell like a goddess all day long just combine it with our White Musk® Body Lotion or Body Wash.
This fresh White Musk® for women is the lightest way to wear a fragrance that won't overpower. Just spritz it on and away you go.
Made with 95% ingredients of natural origin
A delicate scent you can spray all over
Only cruelty-free musk is used here
Ingredients
White Musk® Fragrance Mist
76
---
---
---
Smells the best ever
White Musk® Fragrance Mist
I love the sent and the packaging it's all worth it .
Was this helpful?
1 of 8 found this review helpful
---
white musk
White Musk® Fragrance Mist
MRAY
Posted date:
October 2020
i have more compliments on the perfume than any I have ever used. Please don't ever do away with this fragrance!
Was this helpful?
1 of 3 found this review helpful
---
Your not gone forever
White Musk® Fragrance Mist
Pnnysfrmhvn
Posted date:
September 2020
Thanking God for leading me to find you. When your store was closing in Omaha, NE SEVERAL years ago, I stocked up on my White Musk mist, perfume, & shower gel. When I ran out of those items I was so bummed. I never thought to google The Body Shop and I long ago ran out of my supply. I tried other types of musk, even what other brands called "White Musk" & was alway so disappointed. When I found you in my search, I was ecstatic & I still am. Is what I also love about your product is when I (myself) can still smell the fragrance at the end of my day. That's an awesome feeling. And I remember when one day (probably 15 years ago) my daughter-in-law mentioned to me, after she hugged me, that she finally realized where the fragrance comes from whenever she smelled it on my grandchild when they came home. Grandma hugs are always the best, and they even smell awesome.
Was this helpful?
1 of 8 found this review helpful
---