Satsuma Body Mist
Citrus scent
For dry skin
Vegan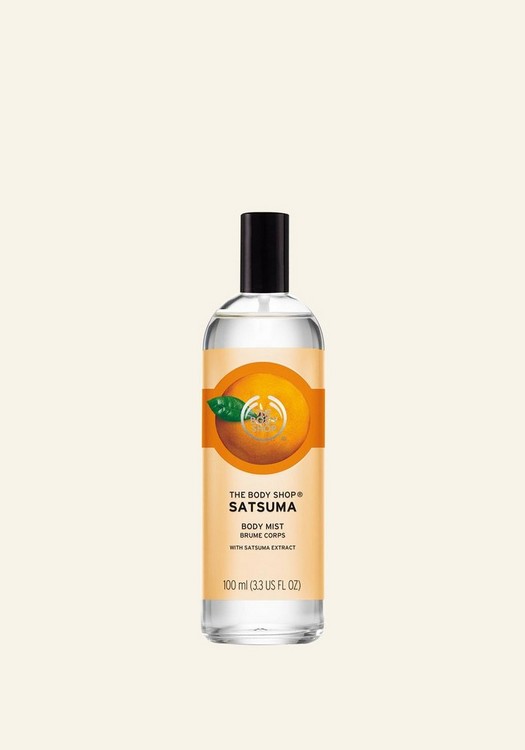 What does it do for you ?
Generously splash or lightly spritz Satsuma Body Mist for long lasting zestiness. Infused with satsuma and sugarcane essence.
Fragrance body mist
Cold-pressed satsuma essence
Zesty satsuma scent
Ultra-fine mist
Community Fair Trade organic Sugar Cane from Paraguay
Try the entire Satsuma collection
Ingredients
54
---
---
---
Bought this for my mom's bday
Satsuma Body Mist
some random broke person
Posted date:
September 2020
She really enjoys it. Satsuma is a very potent so you only need a little bit. Otherwise any room you are in will be filled with the fragrance.
Was this helpful?
0 of 0 found this review helpful
---
Love love love
Satsuma Body Mist
I am so happy that this was made into a mist! Years ago I had to buy the oil and pour into an atomizer to create my own mist. I absolutely love the Satsuma smell and am so pleased! I wish you offered different sizes though so I could have a smaller purse size one.
Was this helpful?
1 of 1 found this review helpful
---
Light and fresh
Satsuma Body Mist
This product is light, not overbearing. It has a natural not artificial scent. I really like this product and prefer it.
Was this helpful?
0 of 0 found this review helpful
---