Edelweiss Daily Serum Concentrate
For smoother-looking skin
Helps protect from pollution
Previously Drops Of Youth™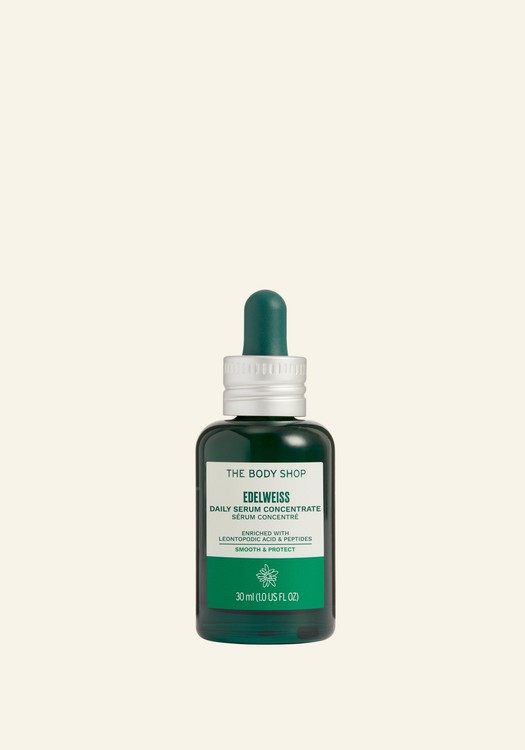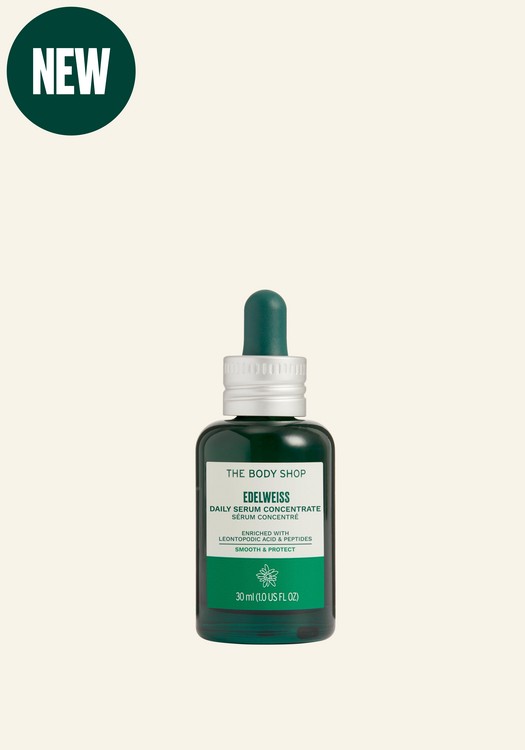 What does it do for you ?
Our bestselling Drops of Youth™ Concentrate just got even better.
Made with ingredients of natural origin, it only takes a few drops of our new Edelweiss Daily Serum Concentrate to leave skin looking smoother, fresher, stronger* and plumped with 24hr moisture – just ask the 106 women who tried (and loved!) our new serum in an independent user trial**.
But what makes our new concoction so exceptional? We've now enriched every bottle with double the concentration of edelweiss, which is naturally (and rather uniquely) strengthened with leontopodic acid known for its antioxidant properties. In fact, the tiny edelweiss plant is so resilient and powerful that its extract that its extract has 43% more antioxidant power than retinol.*** Pretty extraordinary, right? We've enriched our vegan serum with natural-origin peptides too, just for good measure. Derived from rice, peptides are known to help maintain the skin's natural moisture barrier.
This light, non-sticky, fast-absorbing formula also forms an invisible layer over your skin to help protect it from indoor and outdoor pollution (perfect for all you city types), which can lead to dehydration, dullness and premature skin ageing.
There's one more surprise – our recyclable bottle*** is now made with recycled glass too. What's not to love?
Smooth on a few drops every day and you'll have that fresh-faced, post-lie-in, pre-commute, healthy-looking glow in no time!
Daily serum concentrate
Suitable for all skin types, including sensitive skin
Leaves skin feeling fresher and smoother
Helps protect skin from pollution
Made with ingredients of natural origin
Now enriched with double the concentration of edelweiss
Certified by The Vegan Society
Non-comedogenic (doesn't block pores)
Dermatologically tested
* Skin that looks plump with moisture, with a smooth surface. Skin looks re-energised and refreshed.
** User trial results over a 4-week period: 106 women aged 25-40.
***Retinol expressed as Retinol acetate. The radical protection factor (RPF) was measured in vitro by electron spin resonance.
*** Not including the pipette. Where local facilities allow.
Ingredients
Edelweiss Daily Serum Concentrate
Edelweiss Skincare Trio
Complete your routine
Edelweiss Extraordinary power
Known for its power to protect and repair itself, edelweiss just may be our new favorite crop. Maybe.
So why is it so great? On every edelweiss petal you'll find thousands of air bubbles which help to protect the flower from burning in the sun and freezing in the cold. Rich in antioxidants, its health is preserved no matter the temperature. With these protective properties, edelweiss has an enhanced resistance to daily environmental aggressors.
You'll find this star ingredient in our Drops of Youth™ range.
Shop the range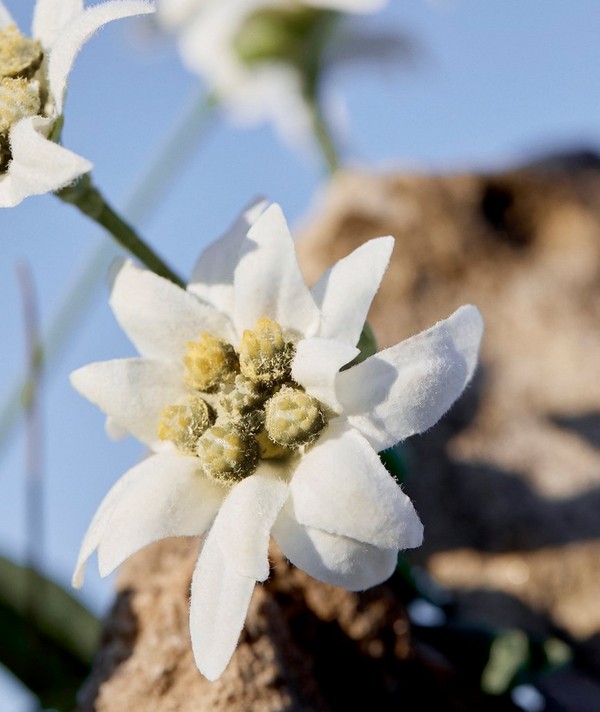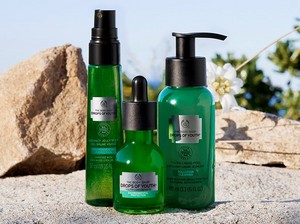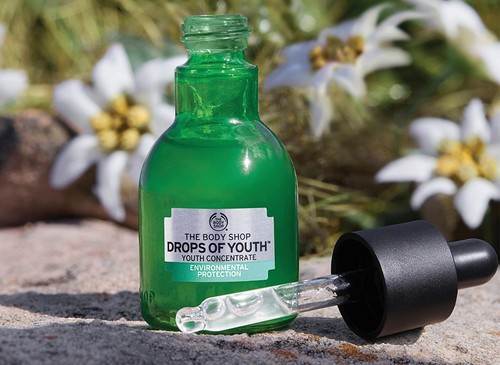 Our edelweiss is sourced from the Italian alps, where blistering, sunny days meet freezing, cold nights, giving the flower its strength and resilience.
132
---
---
---
Smooth the wrinkles
Edelweiss Daily Serum Concentrate
Pat64
Time using product:
1 month
Received Free Product:
Yes
Posted date:
November 2022
Get for my wrinkles around my mouth
---
My favourite serum so far
Edelweiss Daily Serum Concentrate
Giaana
Time using product:
1 week
Received Free Product:
Yes
Posted date:
September 2022
My skin feels so soft and smooth I can't stop touching it 😊
---
Edelweiss
Edelweiss Daily Serum Concentrate
JSco
Time using product:
1 month
Received Free Product:
Yes
Posted date:
November 2022
It's fantastic best serum ever
---