Aloe Soothing Eye & Lip Contour Care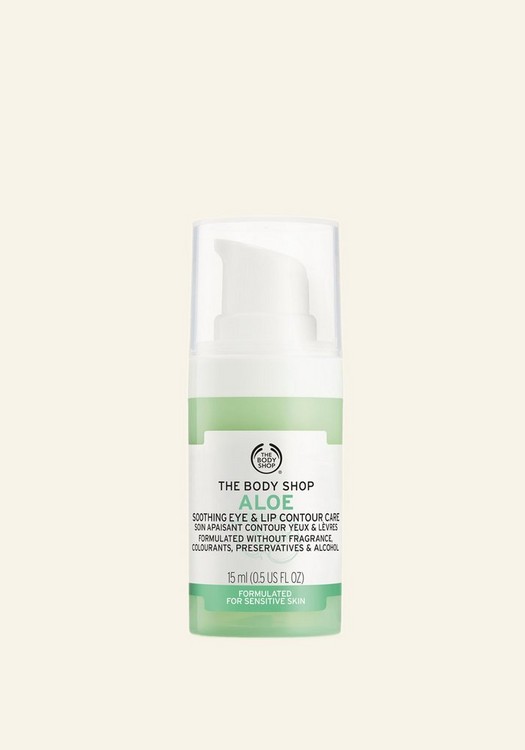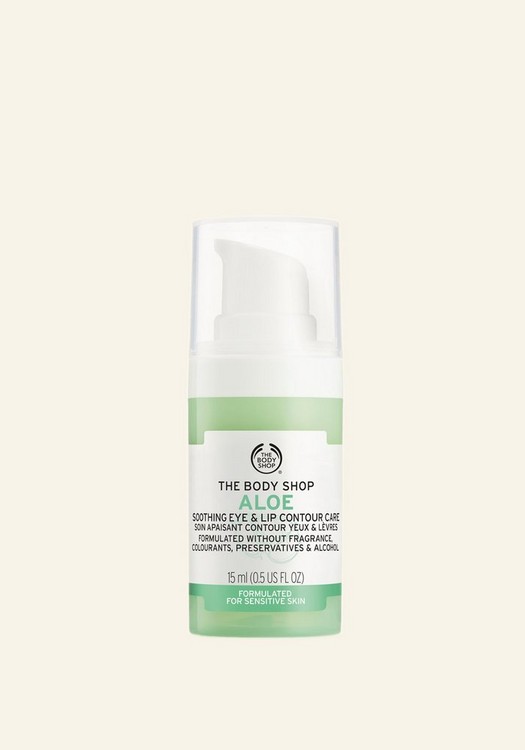 Newly reformulated, gentle soothing gel-cream for eye and lip contours, and lips. Brings relief through a hydrating and cooling effect and reduces signs of sensitive skin. Hydrates and helps protect against irritation caused by dryness. Enriched with organic Community Fair Trade aloe vera from Campeche, Mexico. Specially formulated for sensitive, dry skin. Formulated without alcohol, colorants, fragrance, preservatives.
Soothing eye and lip contour care
Hydrates, comforts, soothes
Easily absorbed and gentle
Enriched with Community Fair Trade organic aloe vera from Campeche, Mexico
Ophthalmologically tested
Dermatologically tested
Suitable for contact lens wearers
Aloe Soothing Eye & Lip Contour Care
23
---
---
---
Good for sensitive skins
Aloe Soothing Eye & Lip Contour Care
Jack Spratt
Time using product:
1+ month(s)
I have a sensitive skin so was confident with this near my eyes, I had no reaction using it and I liked the near bottle handy to keep with you when going out and about. Used it a lot to keep my lips hydrated.
---
used it for years !
Aloe Soothing Eye & Lip Contour Care
shtor
Time using product:
1+ year(s)
I have sensitive skin and this product causes no issue for me. Love it!
---
Life saver for itchy eyelids!
Aloe Soothing Eye & Lip Contour Care
theaccessorieseditor
Time using product:
1 month
I have very itchy eyes due to allergies, and also weird bouts of contact dermatitis and eczema since I've gotten older. My eyelids became so inflamed recently and the skin started flaking big time and it honestly looked so gross. While my dermatologist prescribed a steroid ointment for 2 weeks to cure most of it, I noticed the irritation and flakiness would return if I stopped using it, plus the steroid cream isn't meant to be used every day for the rest of my life. Unfortunately, many other eye creams from beauty brands aren't recommended for use on your eyelids, and some of the other ones that are safe for eyelids still irritated my skin and made it feel like burning. Thankfully, I discovered this product because it has worked wonders for me. It's so gentle - no stinging or tingling whatsoever when I put it on! It's also very calming if my skin is already irritated. For those reviewers complaining that it's not moisturizing enough, the directions say you can use it alone or with another moisturizer, but I found it to be plenty moisturizing and didn't need to add anything else. Also, I only need to use the tiniest little dot on each eyelid, so a little goes a long way. My eyelids thank you, Body Shop!
---
---
I feel silly asking this but this product can be used on the eyes and on your lips as well? Trying to find something to apply before bed that isn't like a balm or a gloss where your lips are sticky.

1 answer
Will this help lighten dark lips?

1 answer
Application

1 answer