Vitamin E Skin Cooling Gel Mist
For dry skin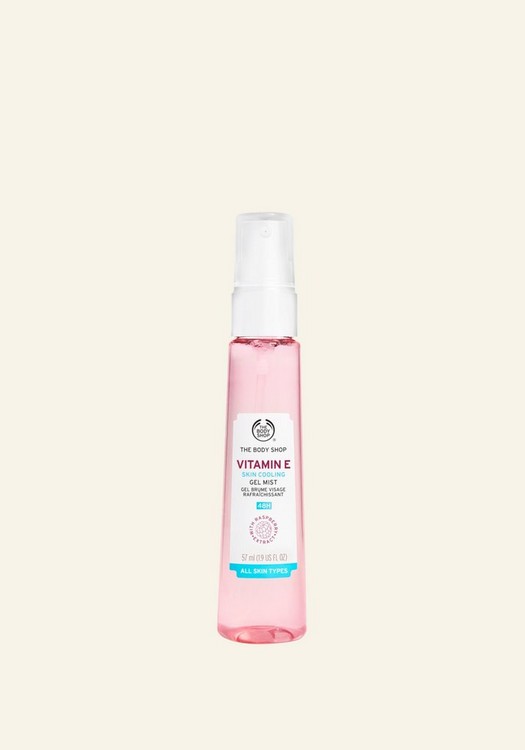 Hydrate on-the-go with our super light, fast-absorbing Vitamin E Skin Cooling Gel Mist. It's perfect for all skin types. Cools and refreshes skin. And hydrates and protects your skin with 48hr hydration. Use as your morning moisturizer or spritz whenever you need a quick hit of light hydration.
48hr hydration for all skin types
Skin feels cooled and refreshed
Super light, gel-to-mist texture
Non-greasy and fast-absorbing
Made with raspberry extract
Dermatologically tested
Vitamin E Skin Cooling Gel Mist
8
---
---
---
Bring back the other one
Vitamin E Skin Cooling Gel Mist
Please being back the previous vitamin E mist spray....I've tried ALL the other ones and always disappointed
---
Bring Back the The Vitamin E Rose Mist PLEASE
Vitamin E Skin Cooling Gel Mist
Vik M 89
Time using product:
1+ month(s)
This is a super average product. I used to get the face mist that was made out of rose water and it was an amazing product. It was replaced for this, and I have to say this product is subpar. It feels cheap, doesn't smell like the rose water, feels heavy on your skin and my spray bottle got clogged up from the gel so I was not even able to use most of the product in this tiny bottle. I wish I could get a refund. Horrible product. Not sure why the Vitamin E Mist was replaced for this terrible product. Super disappointing and below the excellent standard of products I have come to enjoy from the Body Shop over the years. Do not recommend to anyone. Not worth the money.
---
Why did they discontinue the Vitamin E Face Mist?
Vitamin E Skin Cooling Gel Mist
KellieCali
Time using product:
1 week
I was trying to re-order Vitamin E face mist and found out you can't find it on website for Body Shop. I don't know why they keep discontinuing the Face mist that they had for years. It is the best face mist for the face. So disappointed. Unbelievable.
---
---
IS the OLD Vitamin E Spray returning? It was WONDERFUL! My husband especially LOVED this spray and keeps asking for it! Been using TBS for over 25 years & excellent products seem to be replaced with things that are inferior. PLEASE stop doing this!

1 answer
How can I unclog the spray on the spray bottle? It is clogged and is not spraying anything or nicely anymore. Very frustrating.

2 answer
Will the Vitamin E Face Mist (with rose water) ever return? I dislike this product extremely.

1 answer