Aloe Calming Foaming Wash
For sensitive skin
Vegan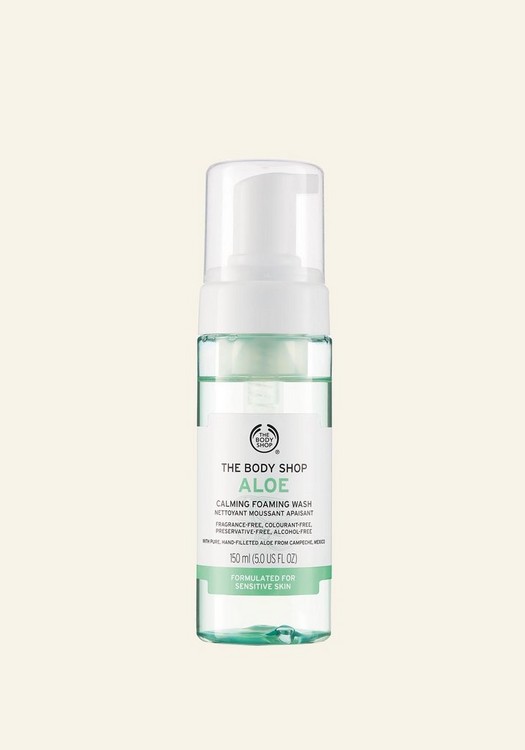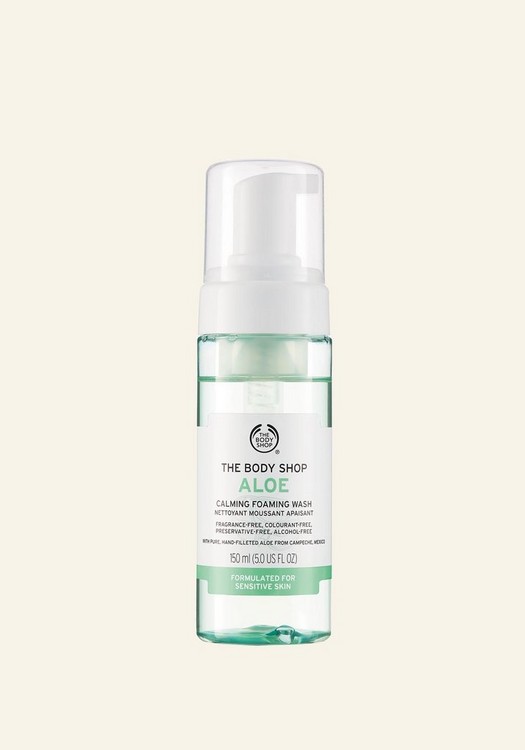 Gently cleanse your skin with our refreshing Aloe face wash. Your skin will be left feeling clean, fresh and calmed. Our foaming wash provides daily cleansing for sensitive skin.
Foaming Face Wash
Formulated for sensitive skin
No added fragrance, color or alcohol
Formulated without preservatives
Enriched with Community Fair Trade Aloe Vera from Mexico
Aloe Calming Foaming Wash
Community Fair Trade organic aloe vera
Naturally soothing on easily upset skin
Aloe vera is known for being ultra-gentle and soothing on skin. It's helped us formulate our Aloe range to handle sensitive skin with kid gloves.
It's a naturally hardy plant. Our aloe vera leaves are harvested and filleted by hand within 6 hours, which preserves the freshness and makes sure the aloe is the highest possible quality.
We source our organic aloe vera from Campeche in south-east Mexico. We work with expert farmers who really know their stuff, and can harvest the aloe while causing minimal harm to the environment. This is particularly important since the land is close to three precious rainforest biosphere reserves in the Yucatan peninsula.
Read more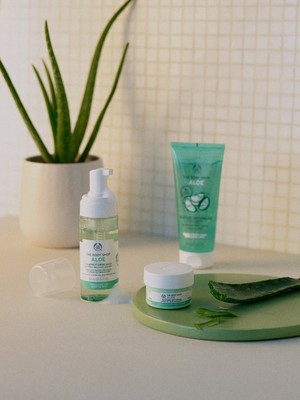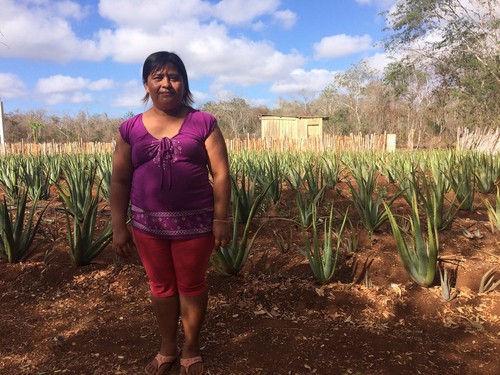 Since 2015, our trade has helped support the indigenous female farmers living on the edge of these rainforests, who could otherwise face discrimination and limited work opportunities.
120
---
---
---
Not for Sensitive Skin
Aloe Calming Foaming Wash
J H Russ
Time using product:
1 month
Received Free Product:
Yes
This cleanser claimed to be for sensitive skin but it breaks my face out in a rash. Not into a beet red face with accompanying itchiness
---
Fabulous facial wash!!
Aloe Calming Foaming Wash
Gina C
Time using product:
1+ year(s)
Received Free Product:
Yes
I have been using this facial cleanser for 15 years!! It is my "go to" daily/ evening cleanser. This product cleans throughly but gently removing makeup with no residual harshness. It was discontinued briefly and I was so relieved when it returned to the product line!
---
Ook fijn voor vettige huid
Aloe Calming Foaming Wash
Anneloes7
Time using product:
1+ year(s)
Received Free Product:
Yes
Ik heb een redelijk vettige huid en ik kon steeds geen goede facewash vinden waar mijn huid niet op reageerde door nóg vettiger te worden. Toen heb ik een jaar of 2 geleden voor het eerst deze geprobeerd en mijn huid reageerde er heel anders op! Ik denk dat dat komt omdat deze heel zacht is en mijn huid niet uitdroogt, waardoor het minder de neiging heeft om nog meer talg aan te maken. Ik gebruik sindsdien geen andere facewash meer! Ik gebruik vaak wel een micellairwater of cleansing oil als eerste stap bij het wassen van mijn gezicht, omdat alleen 1x deze facewash niet altijd alle vettigheid weghaalt.
---
---
I'm currently in search of a skincare line for individuals with eczema. Has anyone experienced further irritation after using this product?

2 answer
For someone who has very oily skin what moisturizer would you recommend following the Aloe Calming Foaming Wash with?

1 answer
Is this cleanser good for people with dry skin?

1 answer