Aloe Calming Cream Cleanser
For sensitive skin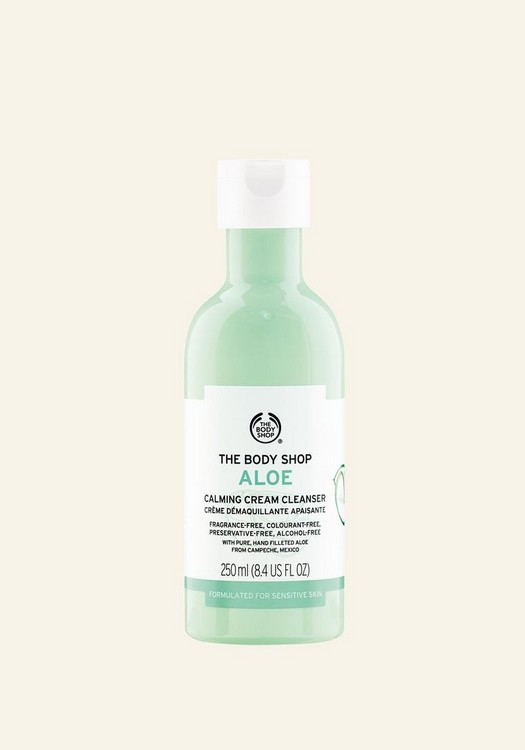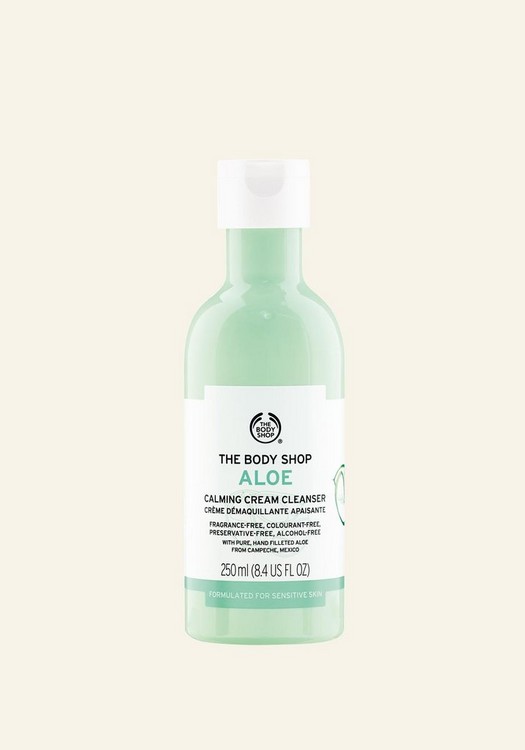 This comforting rich cream cleanser moisturizes and gently cleanses sensitive skin. Melt away impurities and reveal skin that feels clean, refreshed and calm.
Cream Cleanser
Formulated for sensitive skin
No added fragrance, color or alcohol
Formulated without preservatives
Enriched with Community Fair Trade Aloe Vera from Mexico
Aloe Calming Cream Cleanser
Community Fair Trade organic aloe vera
Naturally soothing on easily upset skin
Aloe vera is known for being ultra-gentle and soothing on skin. It's helped us formulate our Aloe range to handle sensitive skin with kid gloves.
It's a naturally hardy plant. Our aloe vera leaves are harvested and filleted by hand within 6 hours, which preserves the freshness and makes sure the aloe is the highest possible quality.
We source our organic aloe vera from Campeche in south-east Mexico. We work with expert farmers who really know their stuff, and can harvest the aloe while causing minimal harm to the environment. This is particularly important since the land is close to three precious rainforest biosphere reserves in the Yucatan peninsula.
Read more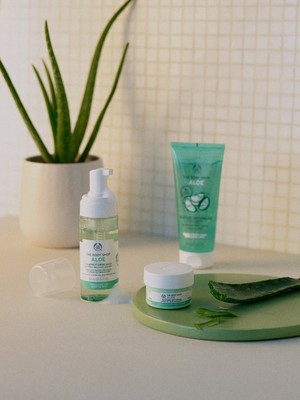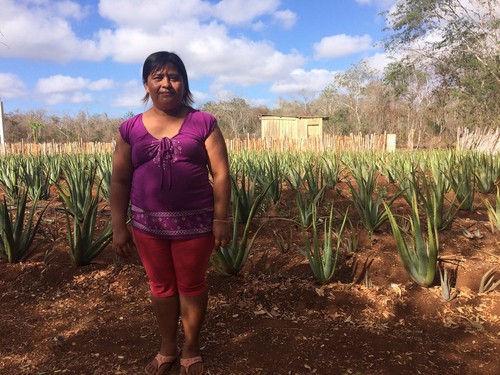 Since 2015, our trade has helped support the indigenous female farmers living on the edge of these rainforests, who could otherwise face discrimination and limited work opportunities.
139
---
---
---
Effective and a bonus for being all natural
Aloe Calming Cream Cleanser
Gardening Enthusiast
Time using product:
1 month
Alternate this with the tea tree facial cleanser. Cleans without drying.
---
The BBEST Cleanser
Aloe Calming Cream Cleanser
I discovered this cleanser years ago and can't imagine using anything else, or for matter, that any cleanser on the market could be better. This one is gentle and effective, leaving my skin clean and not dry. I rub it in and wash it off with an almost hot wash cloth. Then I follow that with an application of aloe daytime moisturizer. The cleanser takes off every trace of makeup and rinses cleanly without stripping my skin. I can't imagine doing without it.
---
Works great
Aloe Calming Cream Cleanser
JHSA
Time using product:
1+ year(s)
Light cleansing lotion useful after swimming when my skin is at its most sensitive.
---
---
Why does it contain cytric acid?? cytric acid can senstitize the skin told by my dermatologist ..

1 answer
What is the difference between the aloe cream cleanser and the foam cleanser?

1 answer
Do I apply this after my face wash?

1 answer